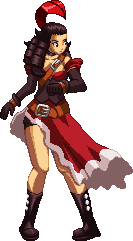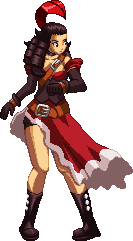 Watch
Late? Maybe a bit, but just a bit.
This is Rose, a character created by *
GENZOMAN
, for his comic series called "The Wanderer". This is aimed to be at the Guilty Gear sprite style, since he once told me it's his favorite sprite style from a fighting game. I thought Rose would look nice on it, even though this is my first try at doing a GG styled sprite, I found it very confusing in a way. Eh, close enough. Happy birthday, Genzoman.