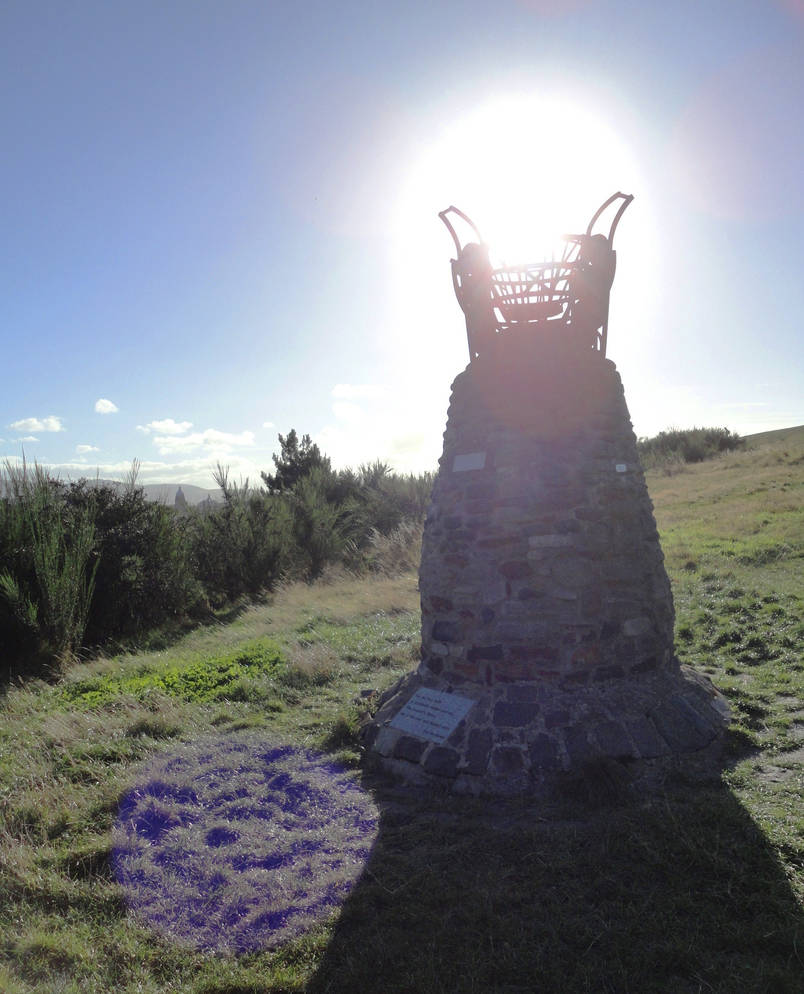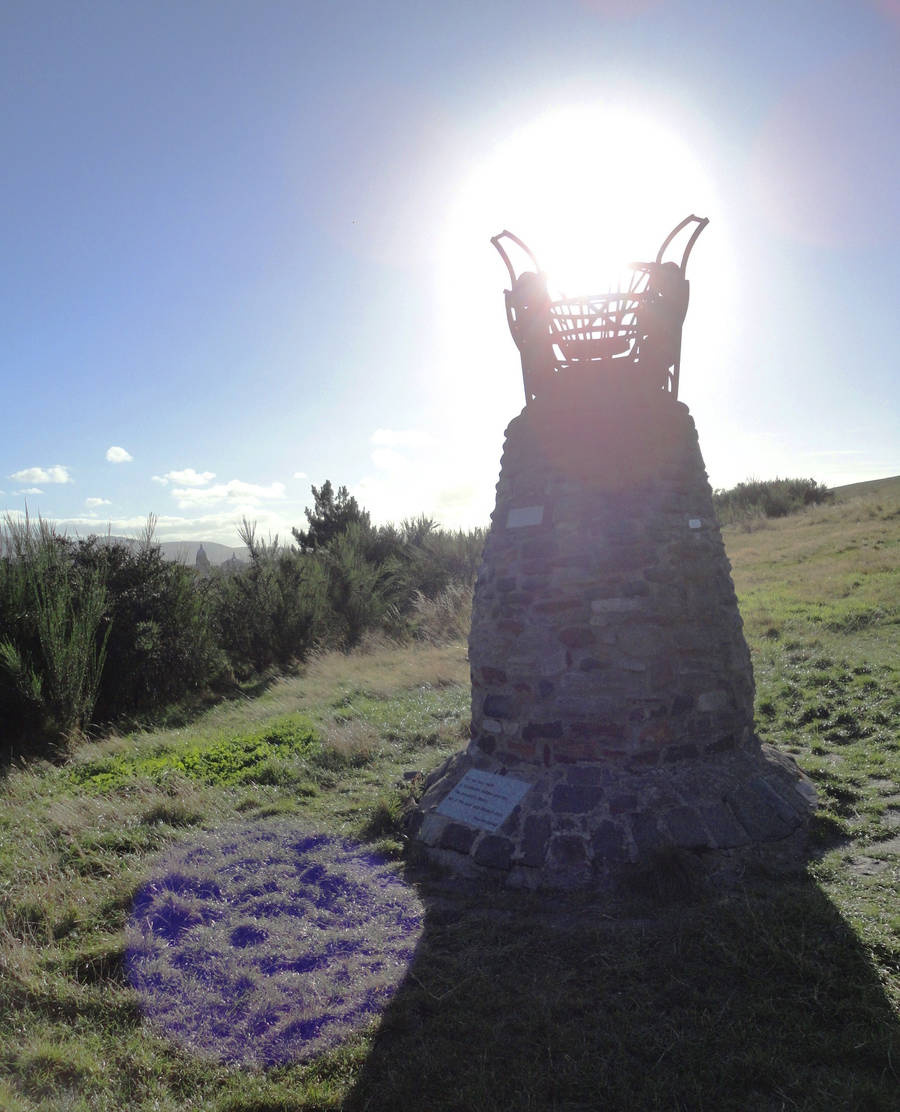 A plaque on it says:

"This cairn was built by the keepers of the Vigil for a Scottish Parliament. The Vigil was kept at the foot of this road. It began on the night of the 10th April 1992 as news broke of the fourth consecutive Conservative General Election victory. It ended 1980 days later. The previous day, 11th September 1997, Scotland voted "YES, YES" for her own Parliament"- Erected by Democracy for Scotland, 10th April 1998

There are various others indicating where different stones came from, like:
"This Stone from Auschwitz is in memory Jane Haining Scottish missionary and all others who died in the death camp"

"Paving stone from Paris used for defending democracy donated to the people of Scotland by supporters in Paris to commemorate the auld alliance."

"Destiny Marches 1993 Lochmaben- This stone from Bruce's castle represents an earlier struggle for self-determination by the people of Scotland."

"This stane wis taen frae the mauchlin hame o Robert Burns and Jean Armour durin the renovation in 1966 the bicentenary o the poets death"