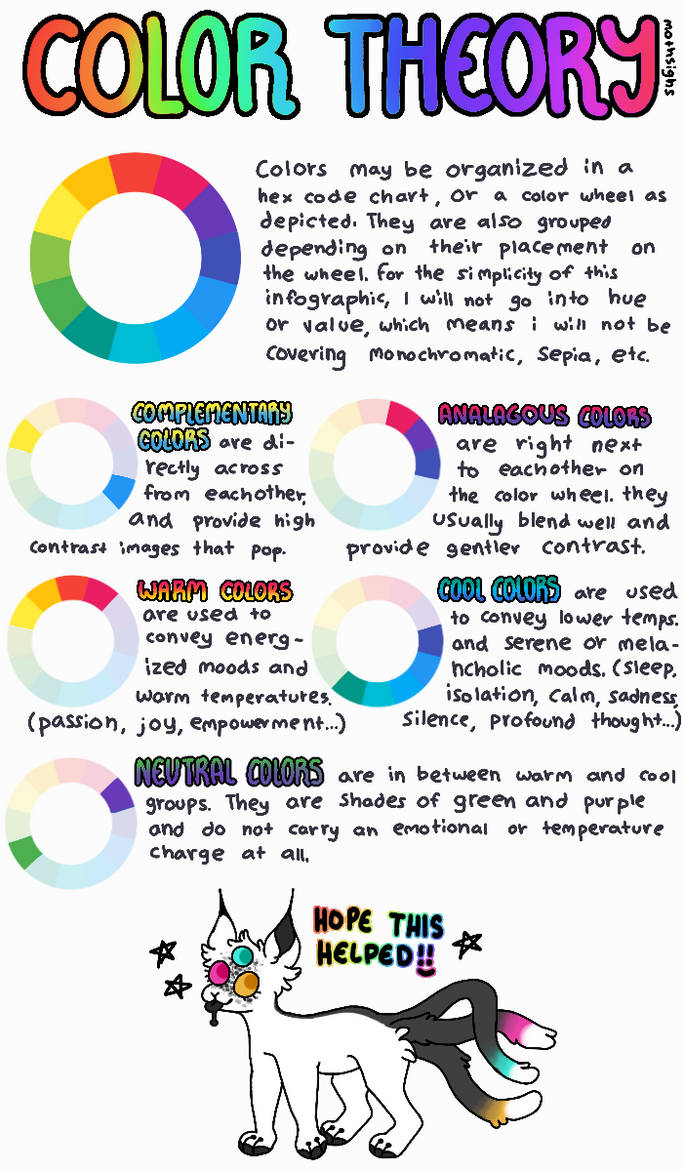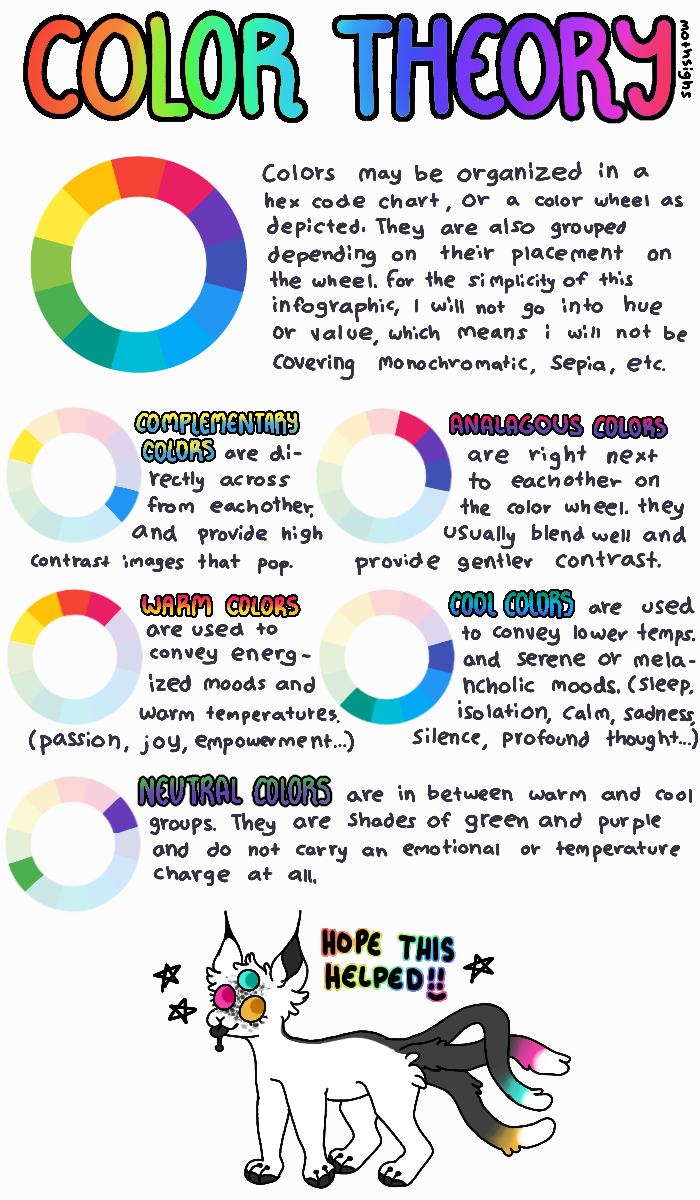 Watch
this won in my tutorial poll, hope u guys find it useful! <:- 3 I couldn't fit in making a character blend w/ the bg, so I'll probably do another guide on that later!

I thought blue and orange where complementary colors?
Reply

yellow and orange are right next to each other so orange and blue would also work, but so does yellow! It depends on your color wheel, as well often wheels have mildly adjusted placements and starting points. the stuff above is just an example!
Reply

this really helps! thank you!
Reply

Nice. Why did I not know about neutral colors? I might have skipped that day. Thank you! Ty much!
Reply