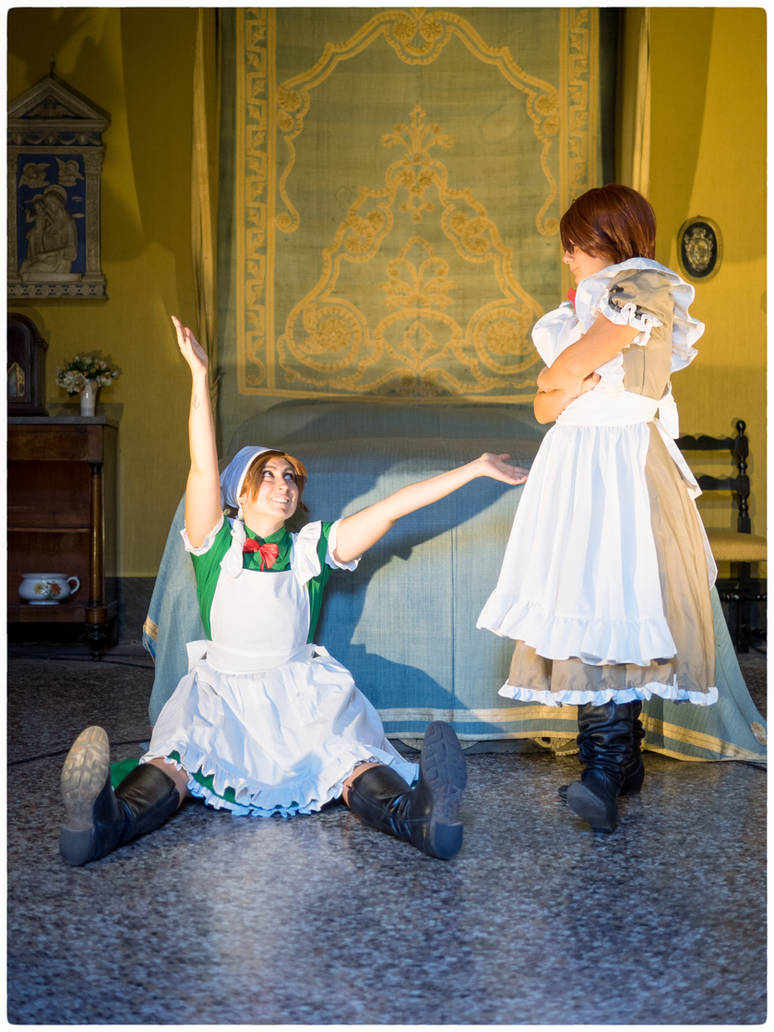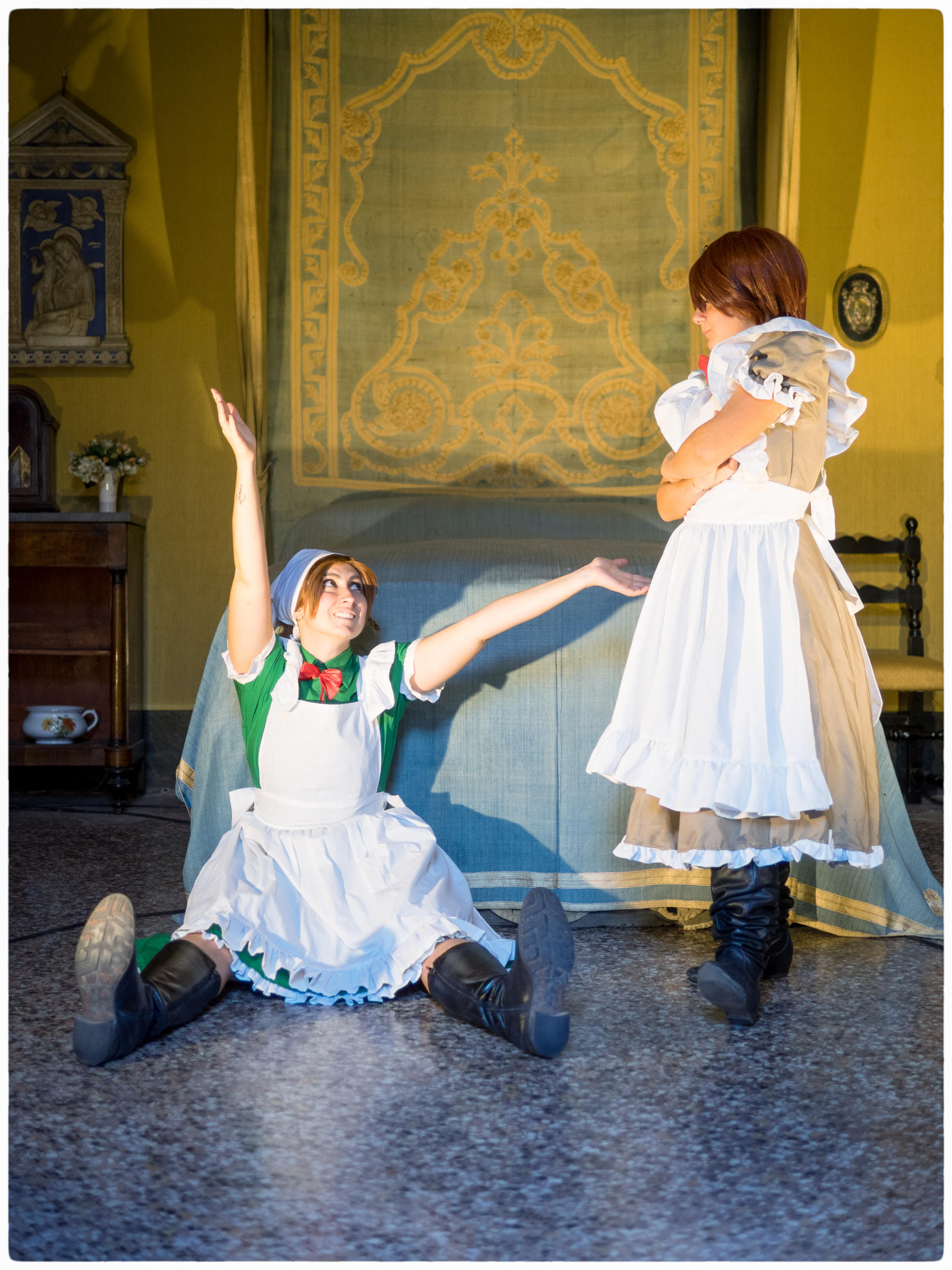 Watch
Chibitalia: Serena Palchetti

Reply

This is absolutely adorable!~ I adore this cosplay so much! <33
Reply

Ah yes the good times...

"I SOUND LIKE A FAG!"
"THAT IS GREAT!"

My favourite/favorite lines in hetalia...
Reply

Cute, but you're missing Seborga! Put him in a light blue maid dress maybe?
Reply

I'M ALWAYS CRYING WHEN PEOPLE DRAW THE ITALY-BRO-TRIO BUT EXLUDE SEBORGA
Reply

XD i not have Seborga, sorry > w <
Reply

Che teneri

Reply

Così teneri che ci puoi tagliare con un grissino XD
Reply

Aww, I love the expression on your face. Perfect. Lovely photo.
Reply

Reply