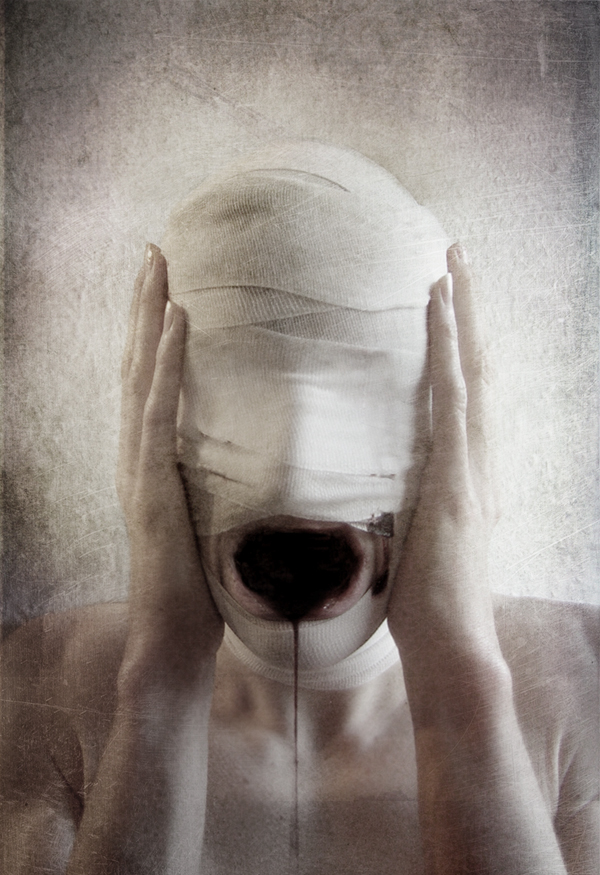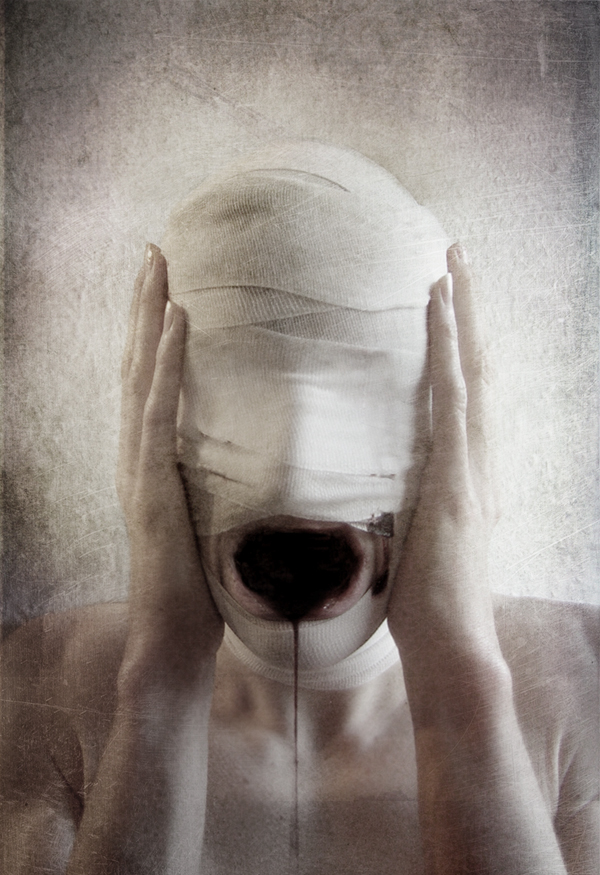 Watch
Merci Greg

)

Hello, Morticia! Please, could I use this picture for a book cover? It's a novel about mental insanity. I could put your name in the credits.
Sorry about my english, is very poor.
I'll wait for your answer. Thank you, and congratulations for this shot: it's amazing!
Reply

Is it bleeding through the bandages or is the bandages off of the mouth? At first I thought it was the latter, but now I don't know.
Reply

looks like something that could go into Silent Hill XD
Reply

Hey there, this piece has been featured in the
Things That Go Bump In The Night Art Feature V
. Feel free to check it out

Have a good day!
Reply

Reply

Great work!

Reply

that is so sick I love it!
Reply

Very trippy.
I really like how everything is so light, but the mouth and blood is so dark.
Love it.
Reply

This is bloody amazing. I love the expression. Wonderful job. (:
Reply

Brilliant. I love it

Reply
A W E S O M E realllyyy Great Work

Reply