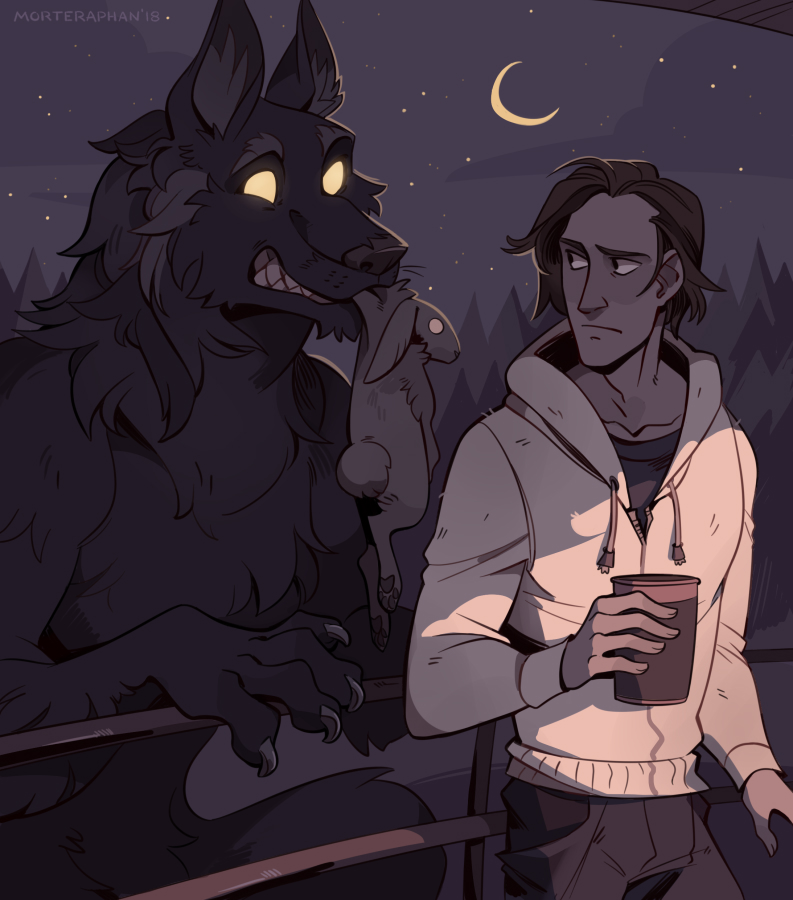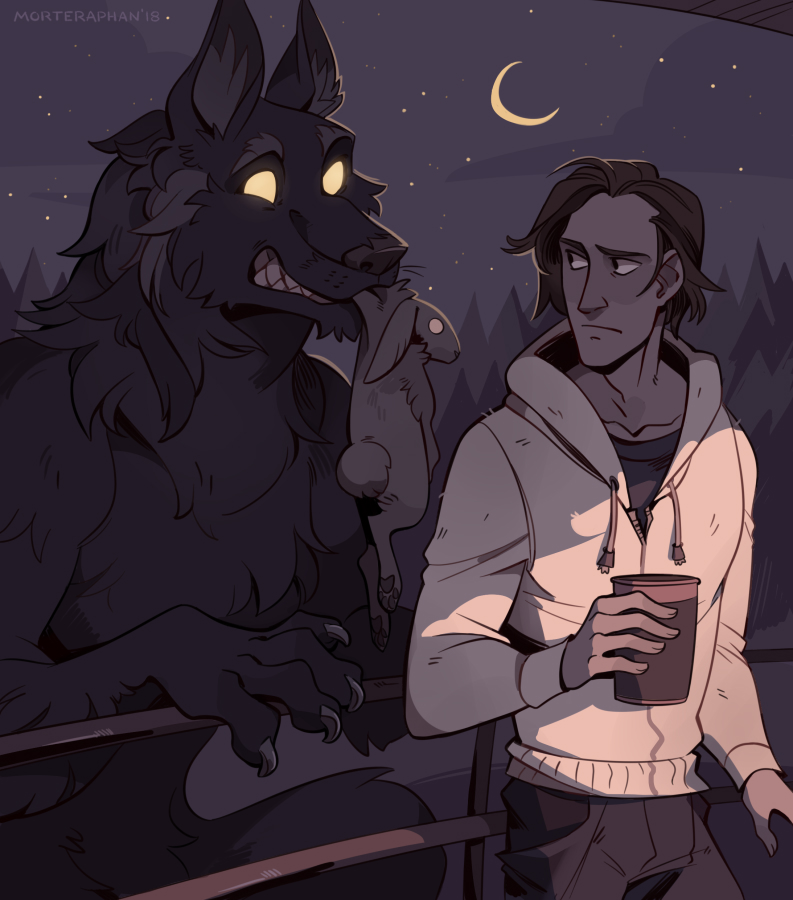 Watch
I have long promised my bro that I'll draw this. Aaaand... finally!
You know, when you come to a small town and think there are problems with dogs... but in fact just one werewolf wants to give you a present.
Jimmy (werewolf) is my character and Sam (human) - belong to
SineAlas
.