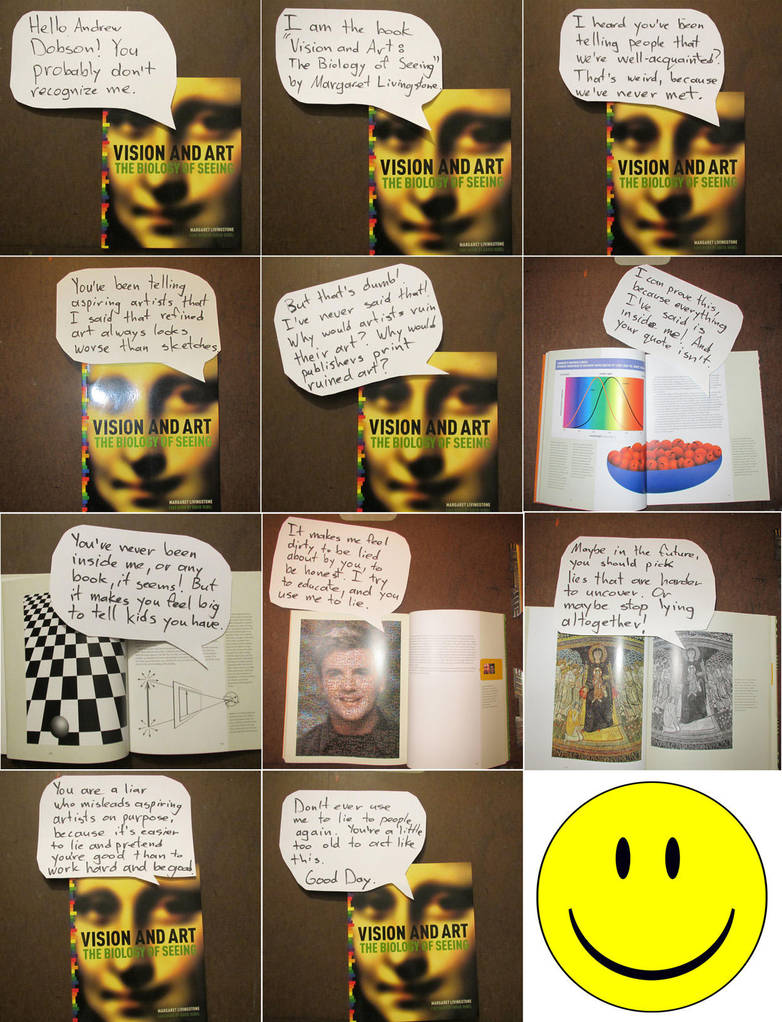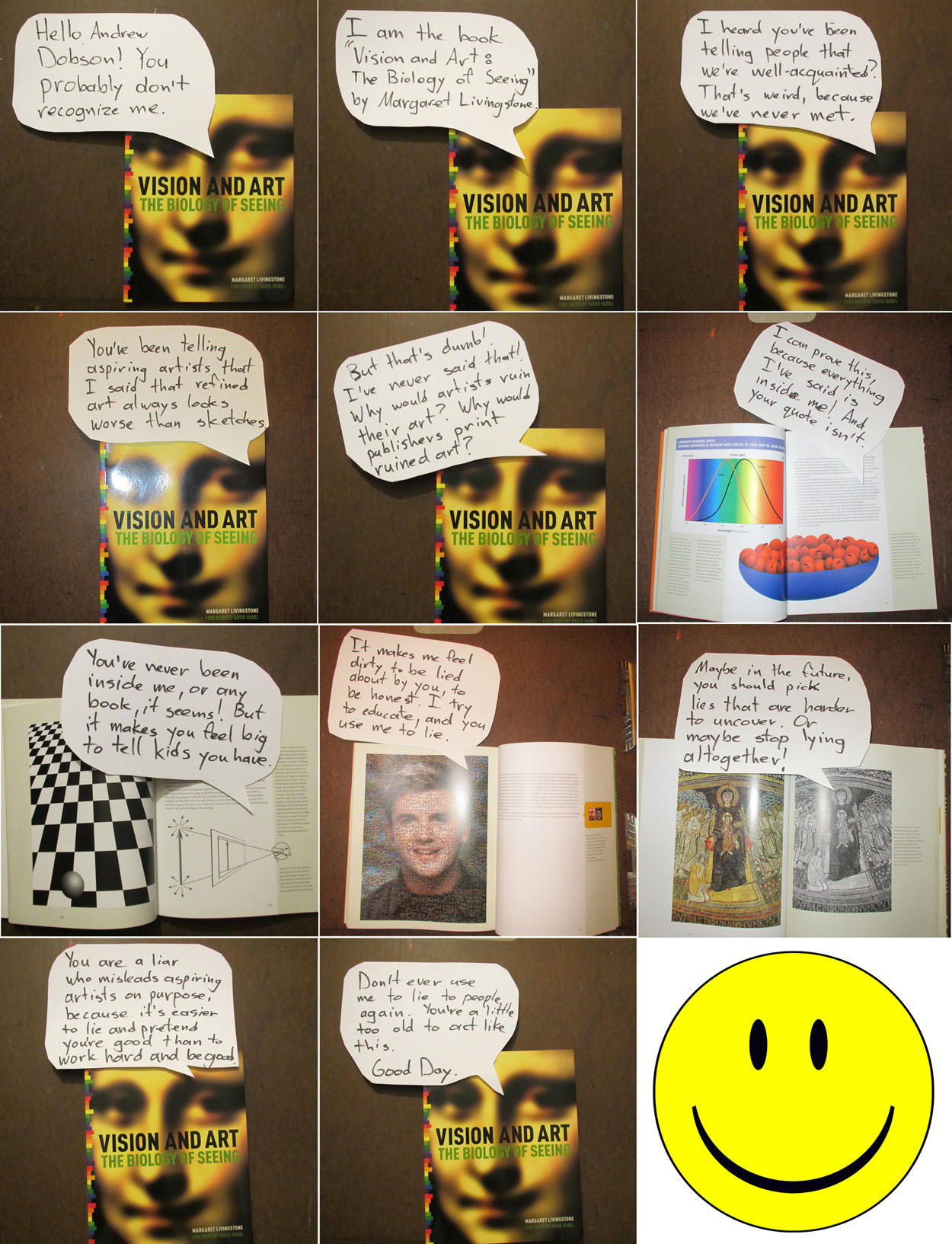 Watch
I feel there's a valuable lesson in here for all of us, but perhaps one of us more than others.

very VERY true, and also nicely depicted.
i like that you made it look like its the book of art that is talking to tom preston/andrew dobson and pointing out his mistakes/lies/flaws.
he certainly needs to learn all those lessons, both in art, and in honesty.

you showed us a very true, strong and cool message, in a creative and funny way.
good job!

i also liked that you created IRL speech-bubbles, made by paper and written with pencil.
nice work sir, you have created a powerful and unique comic, thats sends an equally strong and unique message across its viewers.

keep up the good work!
Reply

Very true, and very funny at the same time. I love it.
Reply