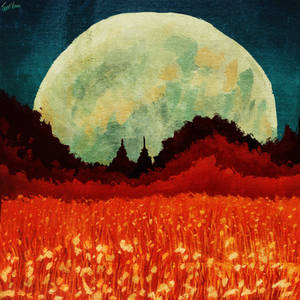 Support My Work
By subscribing you are helping me make more content, make better content, maintain my gear, and help with costs of living. Thank you so much! I love you all
---

Description
Sorry to everyone in the group that I COMPLETELY dropped the ball on the July challenge. The next time that kind of thing happens, please feel free to hit me up on my tumblr, since that's where I'll likely be. Since we've been having a lot of pastels in recent months, I thought I'd go with a bit more of an acid feeling scheme, but I have allowed white for those of you who want to blend and lighten up these colors.
Rules:
- Please submit your piece by 12 midnight GMT
Tuesday September 30th
- Use all five colors shown on the template to create your piece.
Pure White
is also allowed in this challenge. See the optional color swatch.
--> Blending is allowed, but please directly pick the color if you are working digitally. For the traditional artists, get ready to match the colors as closely as you are able. This also means you must make sure that the canvas or paper you use either matches one of the colours in the palette, or failing that, ensure you fill in all available space so that no white is visible (unless of course white is allowed in that challenge.)
We will no longer be accepting pieces where the background paper colour does not fall within the scheme!
- You may make multiple pieces and submit them to our gallery, but choose only one to enter the voting (please let us know which one you want us to use! If you do not specify, we will only enter your first submission into the voting.)
- Please submit to the featured section of the #
Colour-Schemes
gallery so everyone can see and so it's officially entered in the challenge! We will move the challenges to the appropriate folder ourselves. You can of course reply here with a link, too, because then we have happy confirmation.
Notice:
Please say in your artist's comments that your piece is for the September Challenge.
Links:
- For help with figuring out Timezones: www.greenwichmeantime.co.uk/
- All other rules about #Colour-Schemes can be found here in the group's blog:
colour-schemes.deviantart.com/…
Image size
600x346px 19.05 KB

I'm tempted to try this one out :d I'm getting a new tablet on monday, so I can start working on it then c: