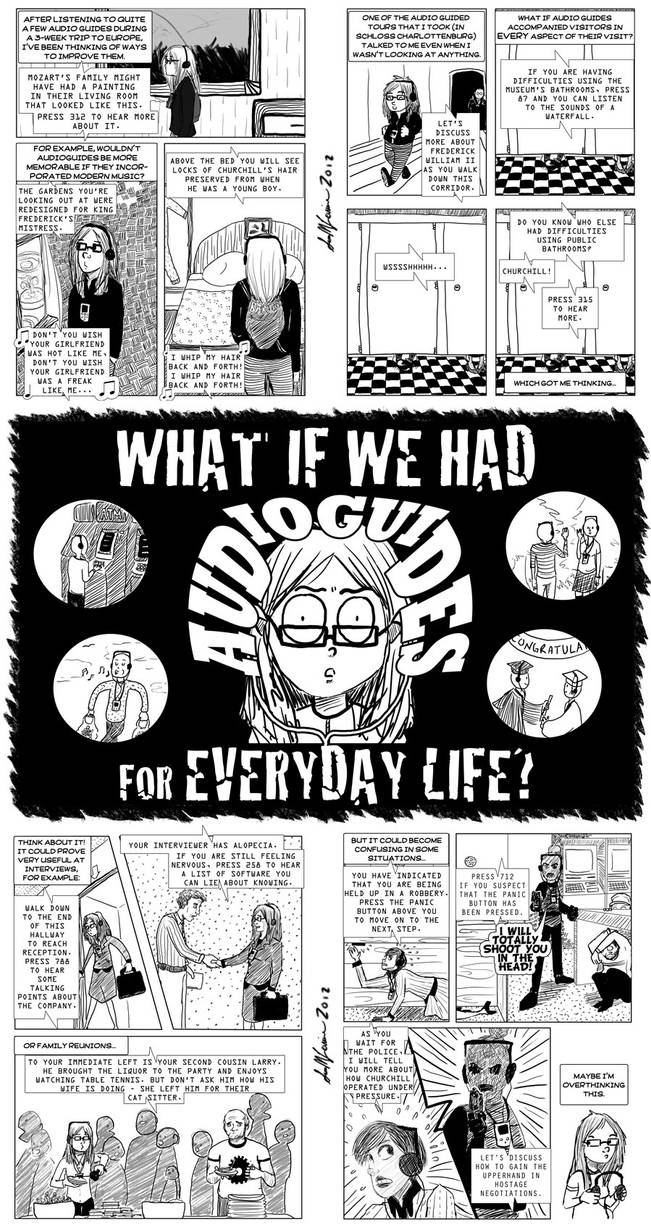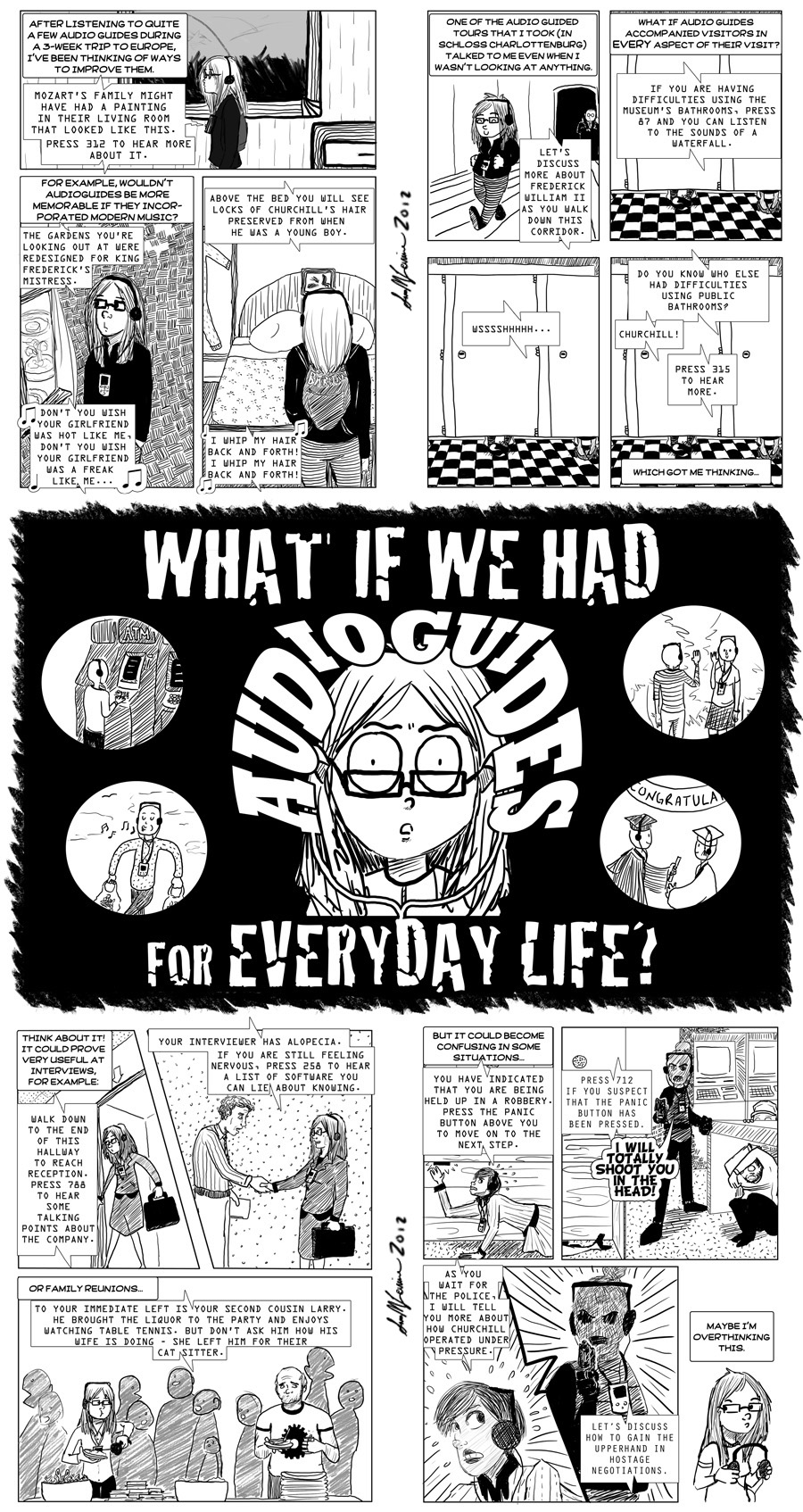 A short discourse on audio guides, narrated by myself. If you'd like a copy for yourself send me a private message and I'll see what I can do!

You think you're overthinking this? Check out the movie Primer. Not only does it involve audio guides (for time travel), it's so confusing I've read several explanations and I still don't fully get what happens.
Reply

your comics are very clever, i hope you post more!
Reply

Welp, my mind just go blown after this revelation. Great work.
Reply