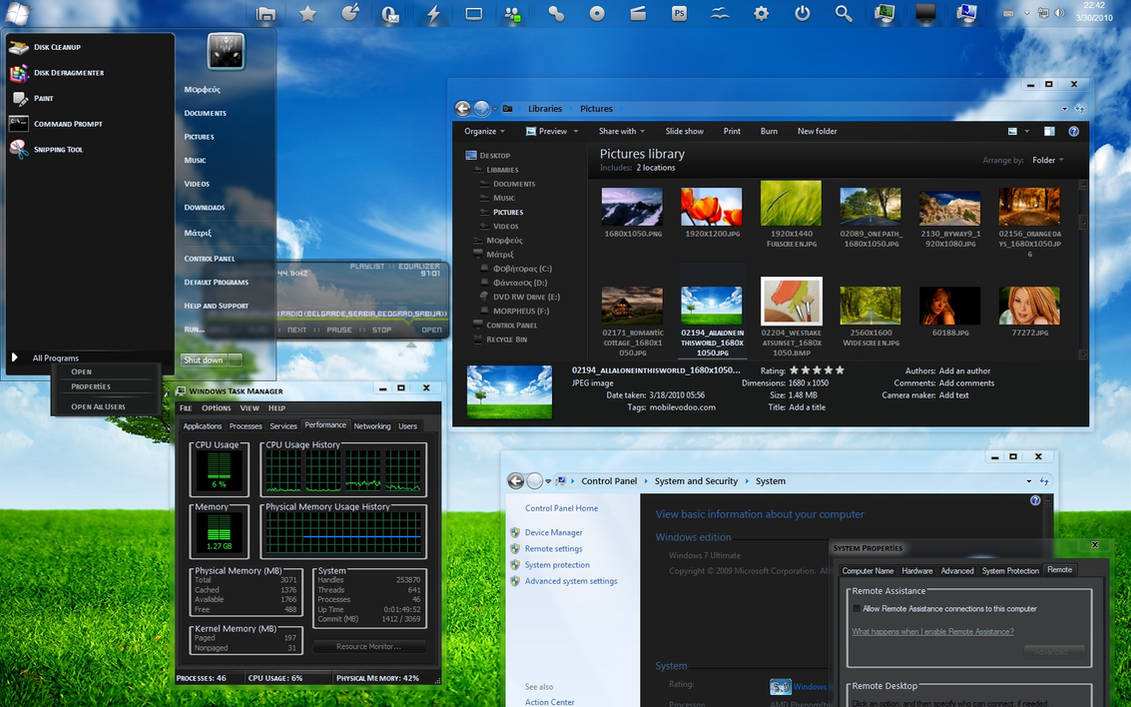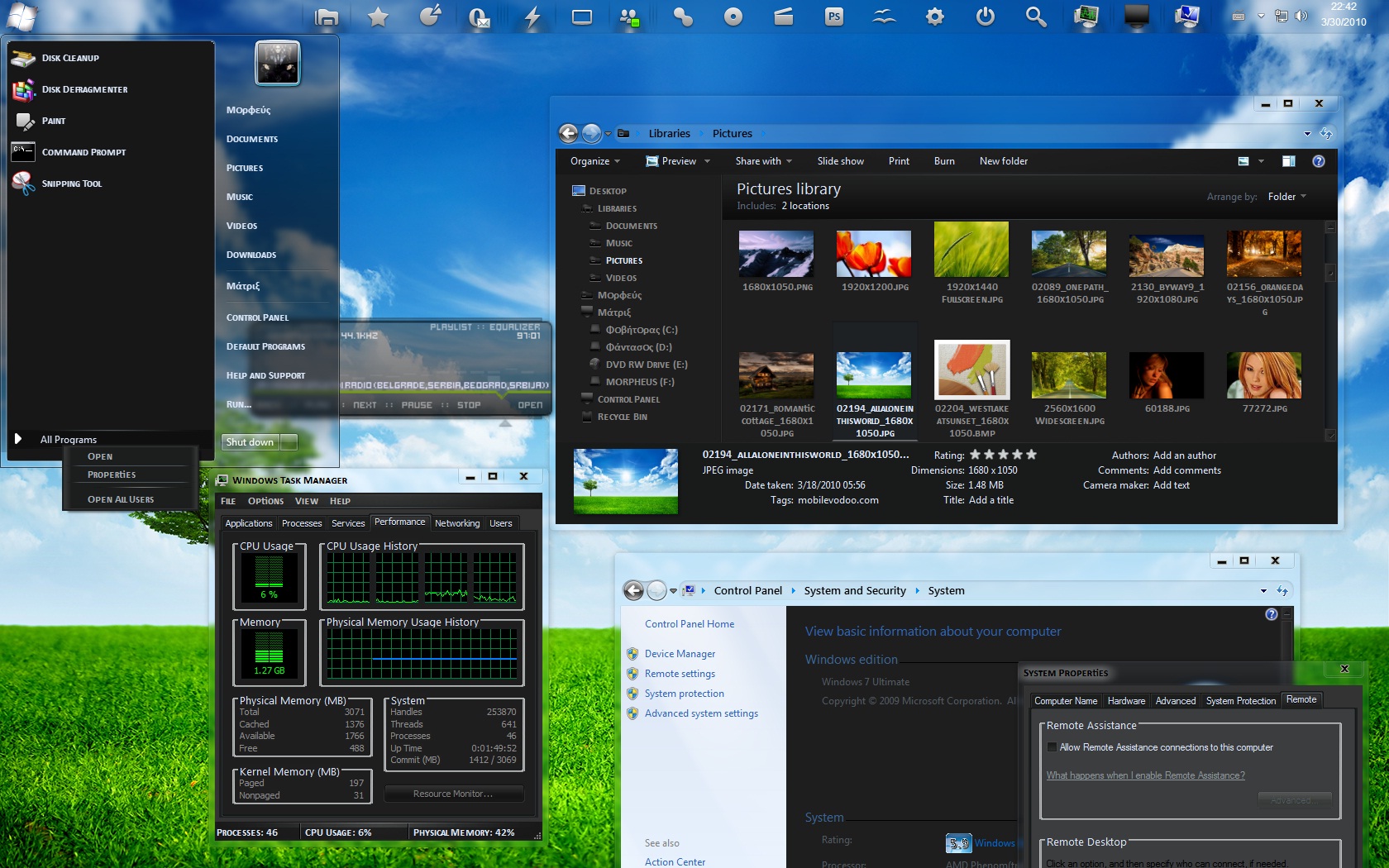 Watch
Dark Pearl 2.0
Glass and darkness, hope you like it.

Installation procedure:
Install fonts (included in the .rar), extract folder Dark Pearl 2 and Dark pearl 2.theme to X:\Windows\Resources\Themes
X - system partition, usually C
Enjoy!
Thanks to
AP~GRAPHIK
[link]
and Mr.GRiM
[link]
for their excellent visual styles and certain visual elements used in this VS.
For those who prefer standard fonts:
[link]