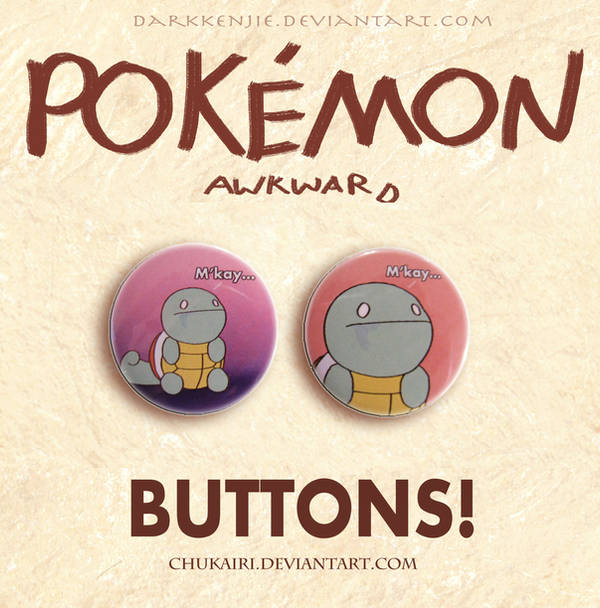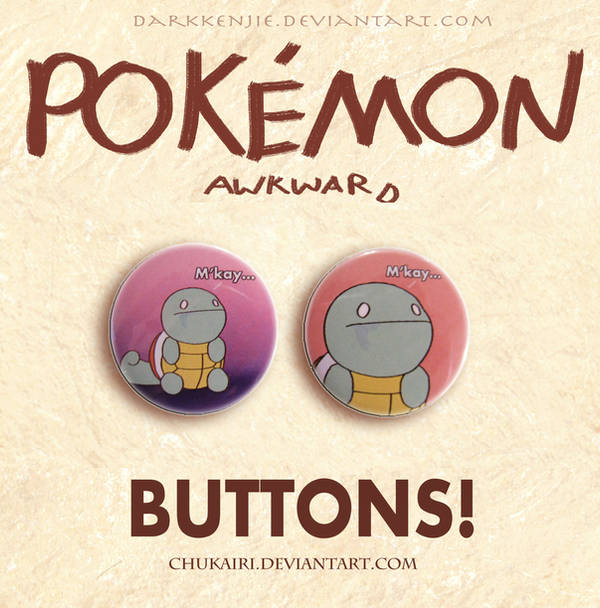 Watch
Check out My tumblr:
[link]
Here it is guys, Squirtle-Derple!

I would have submitted it sooner, but there just wasn't the right squirtle image in Pokemon Awkward to take from. So I had *
DarkKenjie
to draw me a new one. I quickly colored it and made it into buttons for you guys.

------~

How to Buy

~------

They are
$5 a set (+shipping).

There are 2 buttons in a set.

You can purchase it on Etsy:
[link]
</b>
~~~~~~~~~~~~~~~~~~~~~~~~~~
Pokemon Awkward created by:


Other buttons:
Check out our Pokemon Awkward Comic Here:
[link]