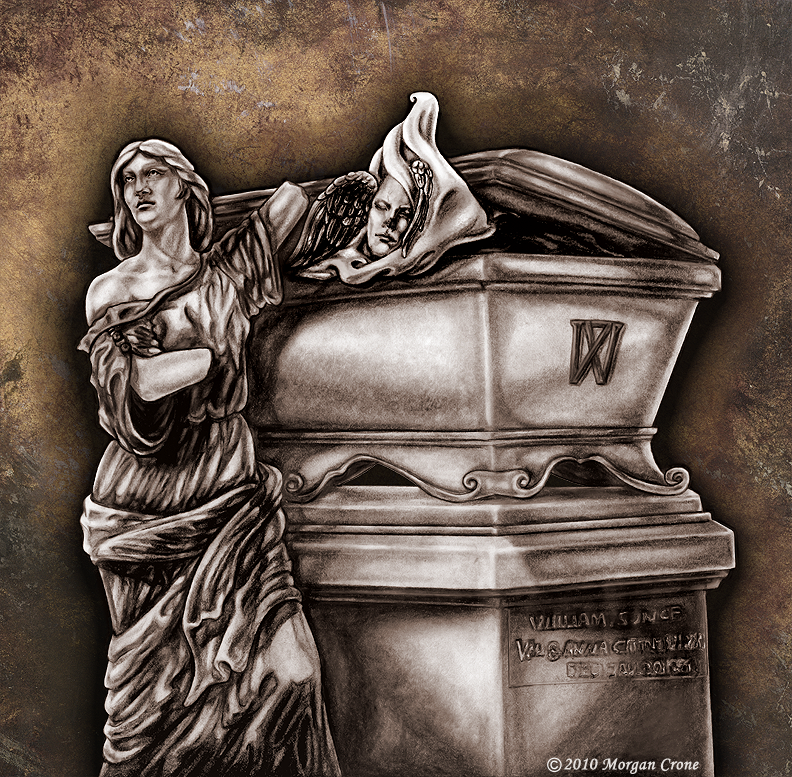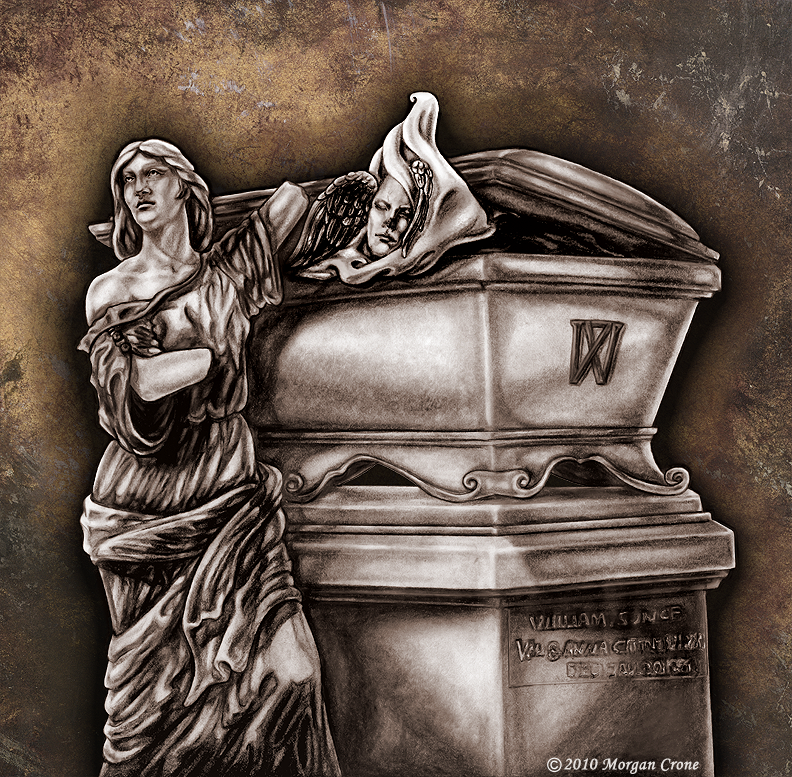 Watch
A grave monument at Laurel Hill Cemetery in Philadelphia, PA.

Drawn in graphite, background is painted with ink washes and off-white thinned acrylic.

This was done on VERY short notice after I had been contacted about a book being published for the 175th anniversary of Laurel Hill Cemetery and this is one of my favourite statues.

Amazing work! I am not a great art critic, but this is so darn good it really should be in that book!
Reply

Thank you.
As of August 13th 2011 you can pick up a copy of the book '175 Years of Reflections, Laurel Hill Cemetery'
This piece is published in the book along with other works from artists, photographers and writers.
Reply

Elegant and really spooky.
Reply

Thank you

You should see the sculpture in person, she's about 5 feet tall.
Reply

Reply

Thank you, I love sepia tones but don't use them nearly enough.
Reply


!!!
Reply

Fantastic work! That is a very eerie monument!
Reply

Thank you!
I know you've seen my photos of this one but you should see it in person, it's all life size, the lady is actually a little taller then me, maybe 5'1" or 5'2" but they're on a pedestal so over all it's quite tall.
Reply

Beautiful drawing! This is one of my favorite graves in Laurel Hill.
Reply

Thanks!
She is one of my favourites too, her and Harriet as I call her, the lady opposite this one in the Warner plot. Also the woman with the book on the lower level.
Reply

I like the life like shading.
Reply

Thank you!
This is quite small due to the time restraints I was given and being it was only graphite it should have not taken nearly as long as it did. I admit I was rather intimidated by this to start, it's been far too long since I worked with graphite other then sketchy outlines.
I did have 3 photos at different angles I was working from so that was a big help with the lady figure anyway, at least the face.
Reply