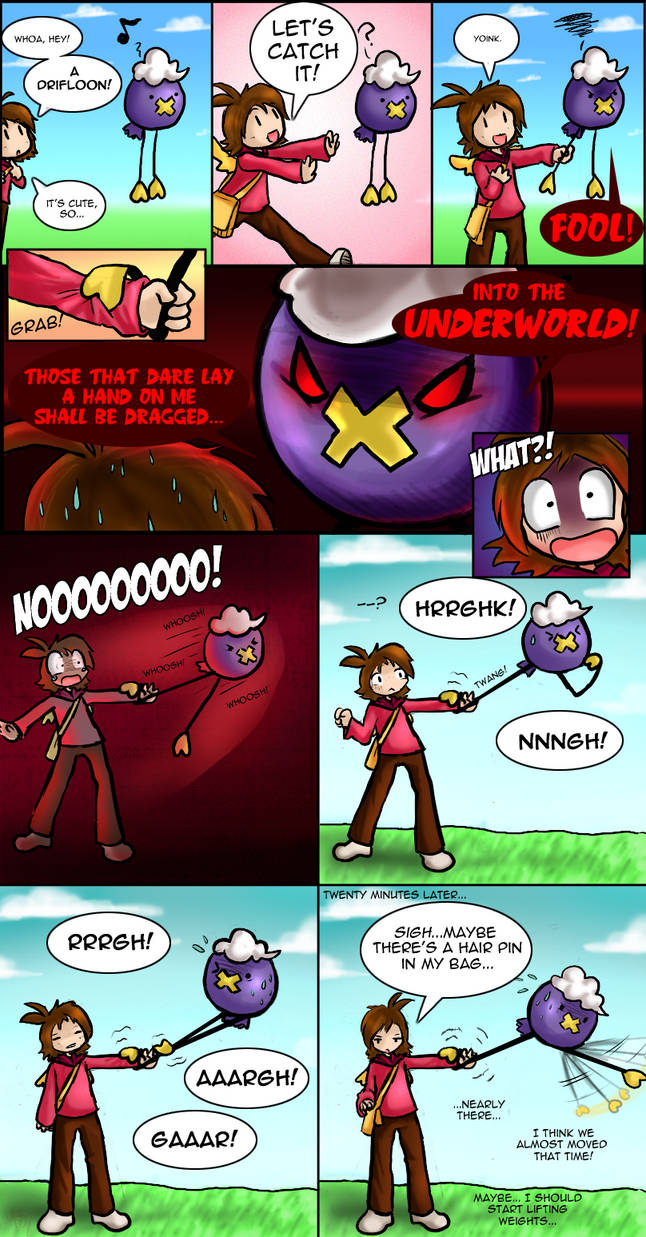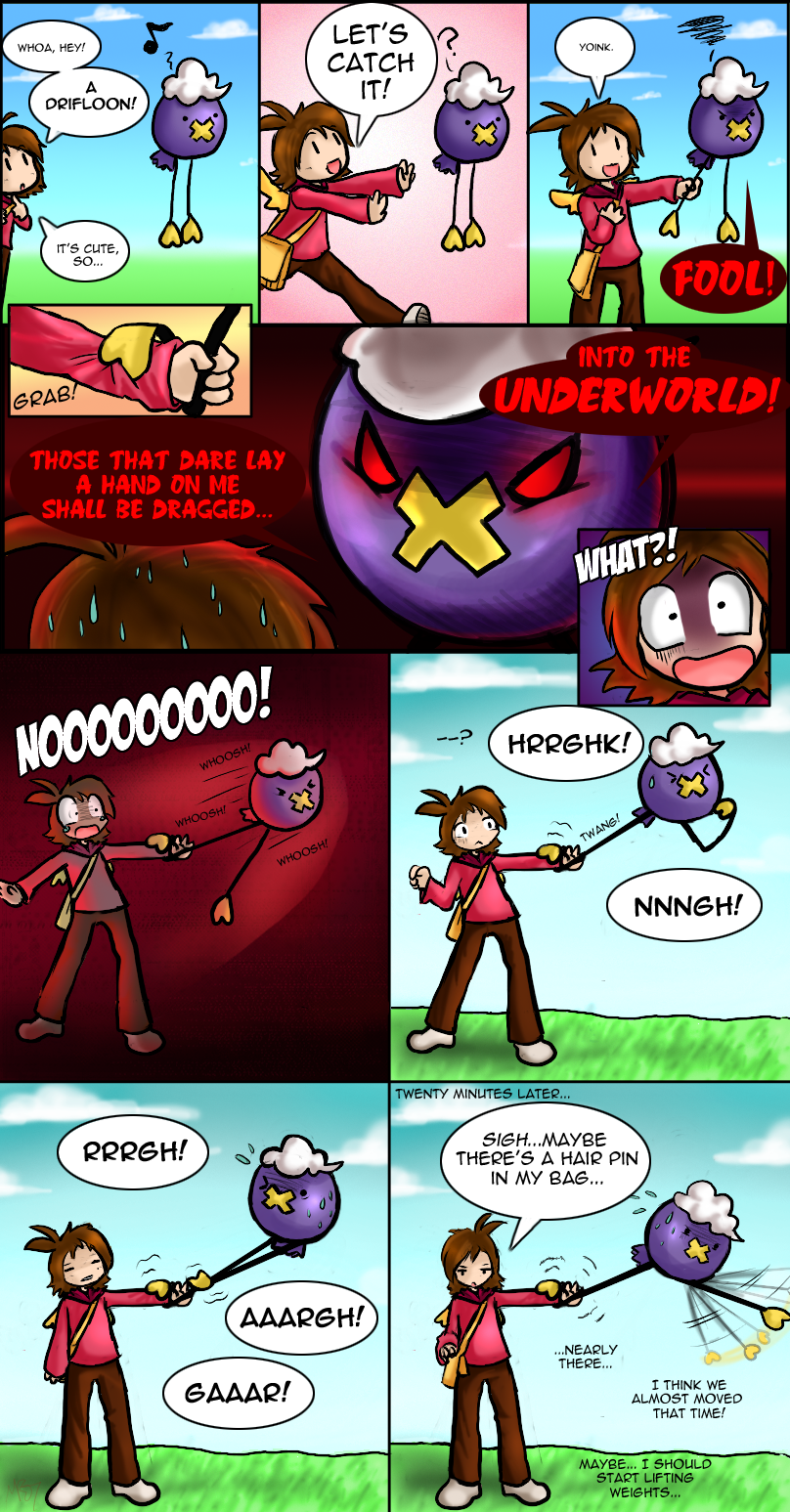 Watch
According to its Pokedex entry in Pearl,
"Drifloon tugs on the hands of children to steal them away. However, it gets pulled around instead"
. I've also seen a translation of the same pokedex entry in the Japanese version, where it says
"It tries to bring children into the underworld by pulling on their hands"
. Either way, they're evil little things!
Unfortunately, Drifloon weighing only around two pounds, this... probably doesn't work very well, does it?
I really shouldn't have done this while severely lacking sleep, the formatting went down the tubes! A good concept, ruined by my own idiodicy.
I hope the panels are easy enough to follow, anyway! I'm sorry I can't manage to draw Drifloon well; they're real cute, but I can't seem to make 'em look that way!
If you can overlook my shortcomings, then enjoy! I love Drifloon

I've got one named Alya, myself, and
so far
she hasn't tried to kill me... I think?