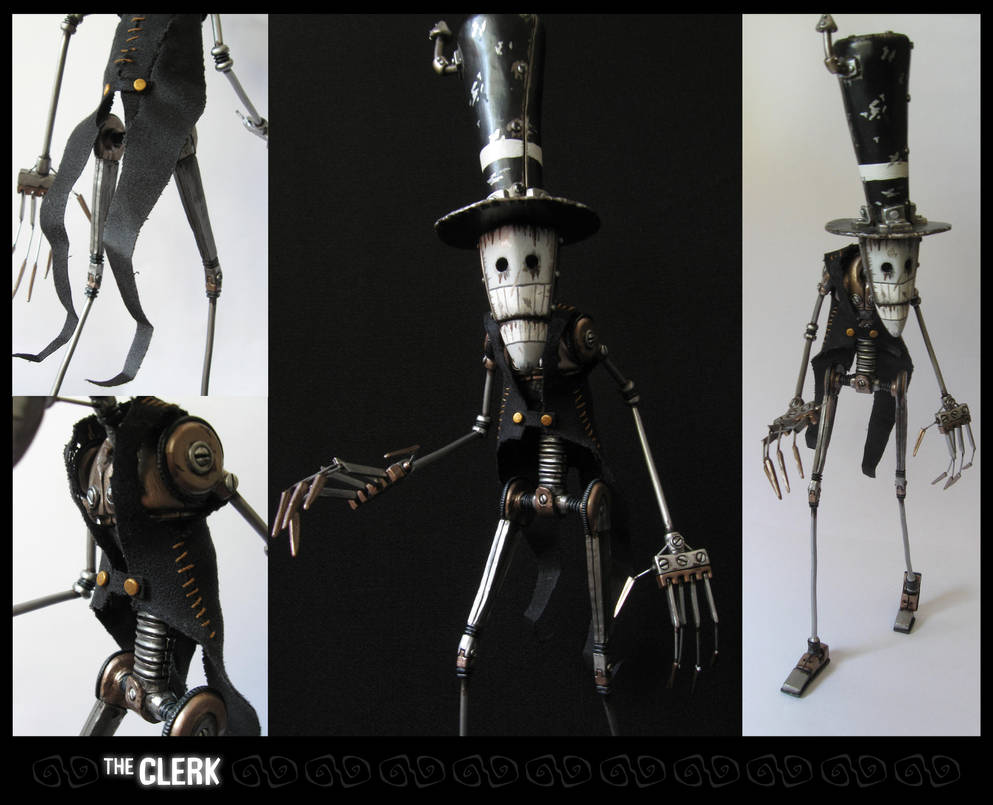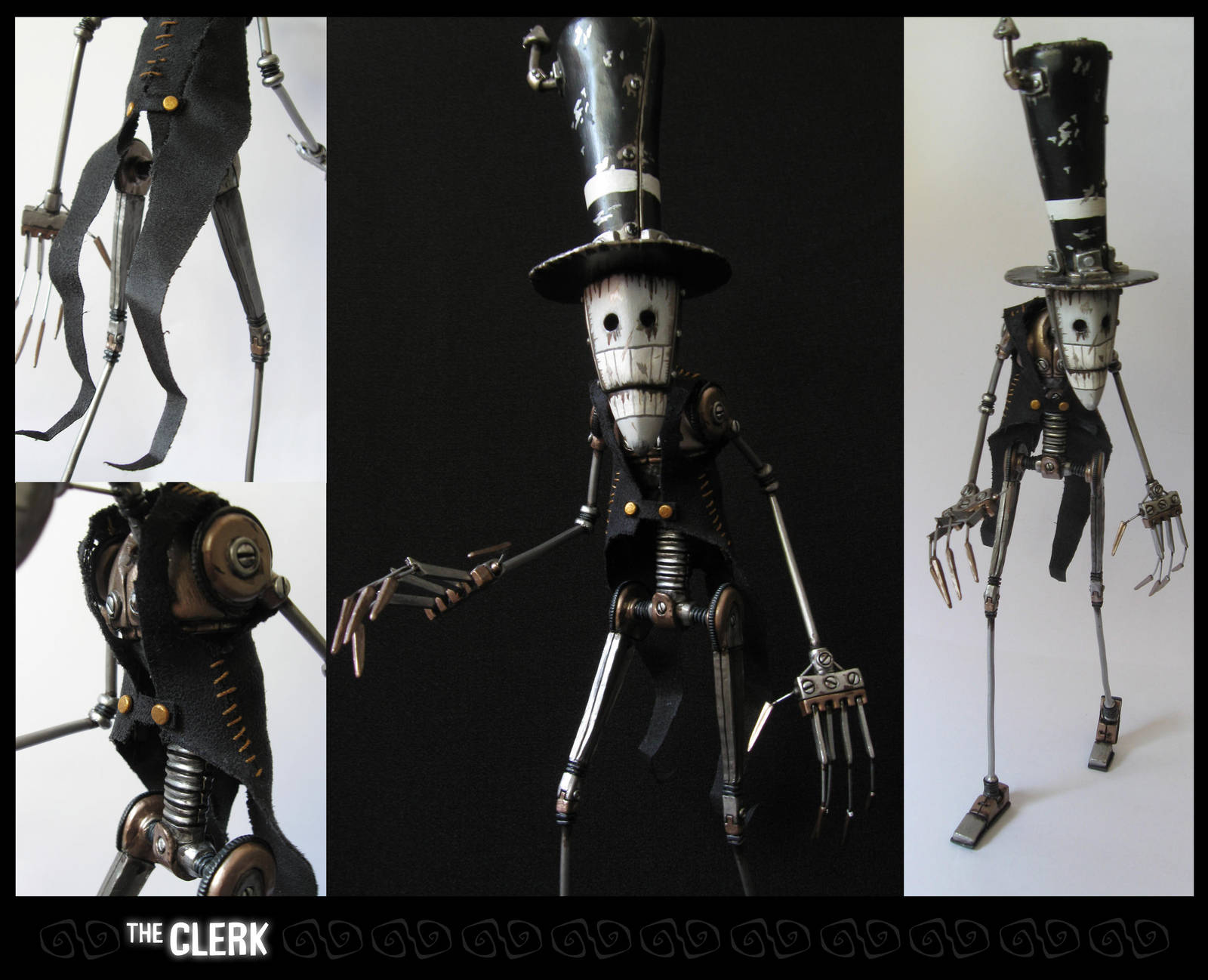 Here it is, after months of on and off work I have finally finished him.
He has a story to go with him, as soon as i find it I'll post it here.
If you like my work please have a look at my website at www.morffin.com:
[link]
OR follow me on Facebook:
[link]
EDIT: Wow! A Daily Deviation

Thank you everyone for the kind words, I'll do my best to respond to every comment. A very special thank you to VilePurple for nominating The Clerk

Daily Deviation
Given 2012-07-13
Very well thought out and very original. You have shown great attention to detail. I have one thought about the jacket. Your character is rusted and very ancient looking, but the jacket is pristine and new. Was that your intention? Or would you consider making a separate jacket that is weathered and patched. I did notice slight frays in the coat tails and that helps a little bit. It would also help then to maybe match with his top hat. These are just some thoughts, you can do with as you please. Other than this it is an excellent work of which you should be very proud.
The Artist thought this was FAIR
62 out of 67 deviants thought this was fair.
the clerk i a rather Interesting piece. The look of the robot is creepy but at the same time retro in it's design that dosen't draw the eye away from it. the look of it face is the creepyest thing about it, as it is the most damaged part of the robot but the rest of the robot is in a better condition, it make you wonder what happen to the robot as the damaged has given it a sadden face, a sadden face that stairs at you and get to you but not in the way of giving you nightmare. the body is the coolest thing about it, it has bone thin arm and leg and the detail is incredibly good. The right sort of colours have been use to make it look worn. the hat and the jacket gives it emotion, which is something you don't see in robot. they give the robot a sort of mad hatter look.
this figure has been so well done and you can see the person who made it put care and thought into this robot.
it has a sort of nightmare before christmas look, in fact it look just like some of the tim burtons work.
overall this figure is great and whoever made this is a brilliant artist.
The Artist thought this was FAIR
10 out of 11 deviants thought this was fair.