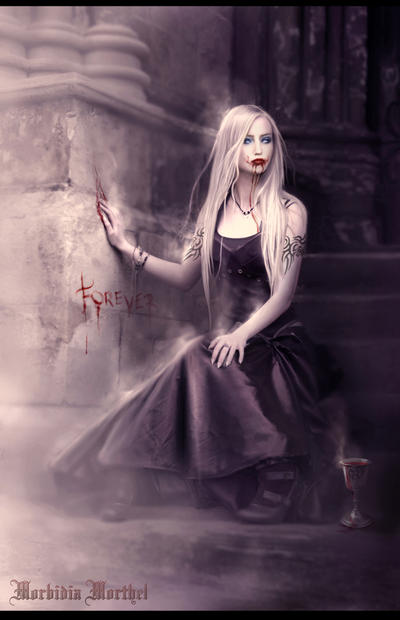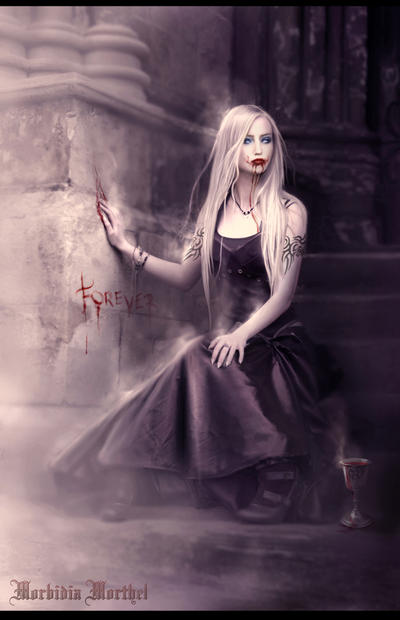 Aren't vampires just fascinating!...You can never have enough vampire themed artworks...
...The concept behind this one is that the young vampiress has killed her lover, but after she came aware of what she had done, she realized that her immortal life has no sense...So, she had her last drink of blood and exposed herself into the sunlight, waiting to turn her into ashes...
This is just my modest interpretation...but if you use your imagination you can see a whole story behind it...
Sorry about my English, I'm in a weird mood today...Can't do anything right...
Hope you'll like it...Have a great Sunday and a wonderful and successful week!




Stocks...


*Tigg-stock ORIGINAL HERE [link]


=Sassy-Stock
...details painted
...the original size is HUGE

...I give full permission to the clubs listed in my journal to display and submit this artwork...
You never fail to impress me each time I see your new artwork. Love your style.

THe color is just perfect and the foggy effect enhances the artwork even further. Would be better if there were more blood. Come on its her last!

One thing that I think can be better would be the vampiress herself. She could be in a better pose. Her head could be facing the sky or with more tense expression rather than that boring look on her face, turning away from the sun. She seems not ready to go.

Oh btw, at first she was unaware that she has killed her lover? hee

Now my interpretation.

Just as she was about to give her soul away, she remembered that if she were to do that, her lover will be a vampire, So just as she was about to face the sun she turned away took the blood and wrote it on the wall. Forever........i shall be
The Artist thought this was FAIR
33 out of 37 deviants thought this was fair.