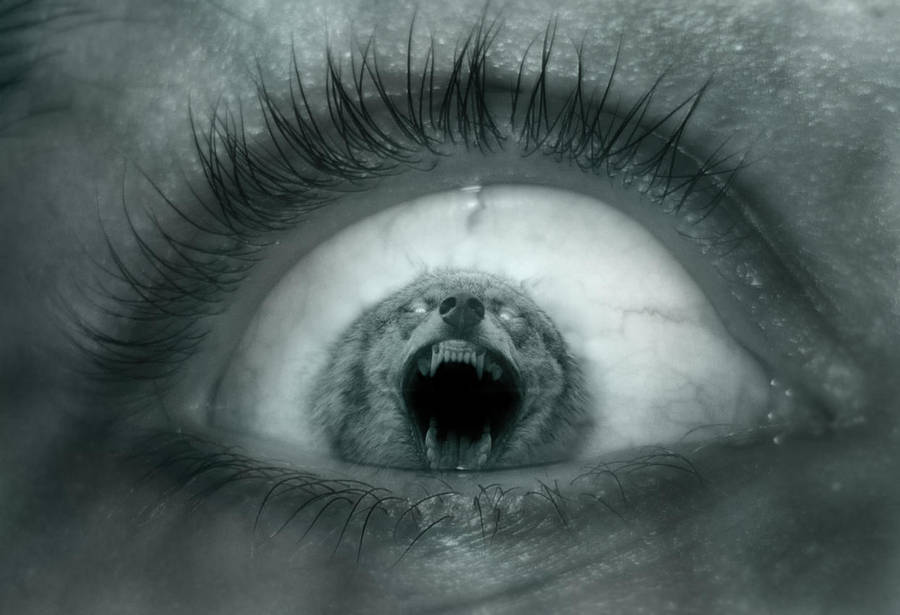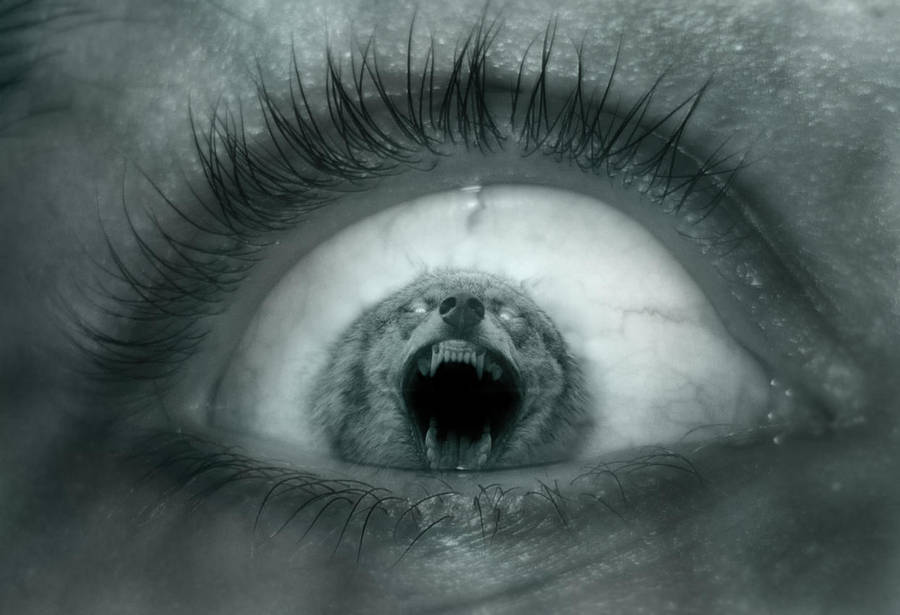 From afar
the eye,
near
the wolf
.
Great concept
Ok thats just awesome. Just when I think Ive seen everything that can be put into an eye here comes something new. The monochrome scheme works very well for this, far betten that color would, your eye automatically tries to see your piece as a regular eye first because of this. The blending at the edges of the wolf's head places it firmly into the eye, really making it feel as if it belongs there. Couple that with the deeply dark maw working as an pupil and the fur giving the impression of the muscles of the iris and the effect is sublime.

At the same time the muzzle still be coming forward. In spite of the fact that the lower jaw is still partially covered by the eyelid. The angle of the wolf head youve chosen really sells this effect. Its made all the mor menacing for the fact that the wolf itself has no visible eyes but balefully glowing embers. Very nice work!
The Artist thought this was FAIR
92 out of 95 deviants thought this was fair.
OH MY GOSH, THIS IS EPICALLY AWESOME!!!!

It's so awesome, I litteraly can not find anything else to say, it tis truly the definition of a masterpeice

It's like this picture is shouting out "Here I am!", because everything about it is perfect. The skin, eyelashes, the eye itself, pupil, and the wolf. The color and shadings are perfect and creates that atmosphere of mysteriousness and uniqueness. It's hard to tell if the wolf is coming at him or the wolf is the pupil, either way, THIS IS JUST FREAKIN' AWESOME, I can't find anything wrong with it, it's just amazing!!!!

The Artist thought this was FAIR
67 out of 67 deviants thought this was fair.