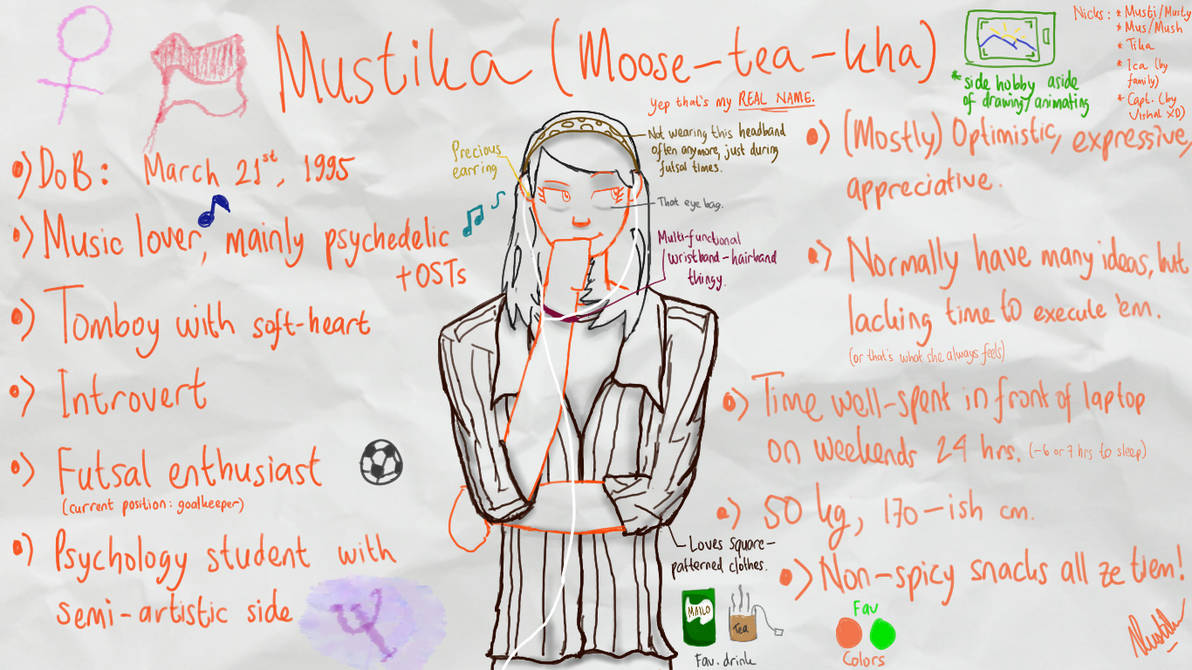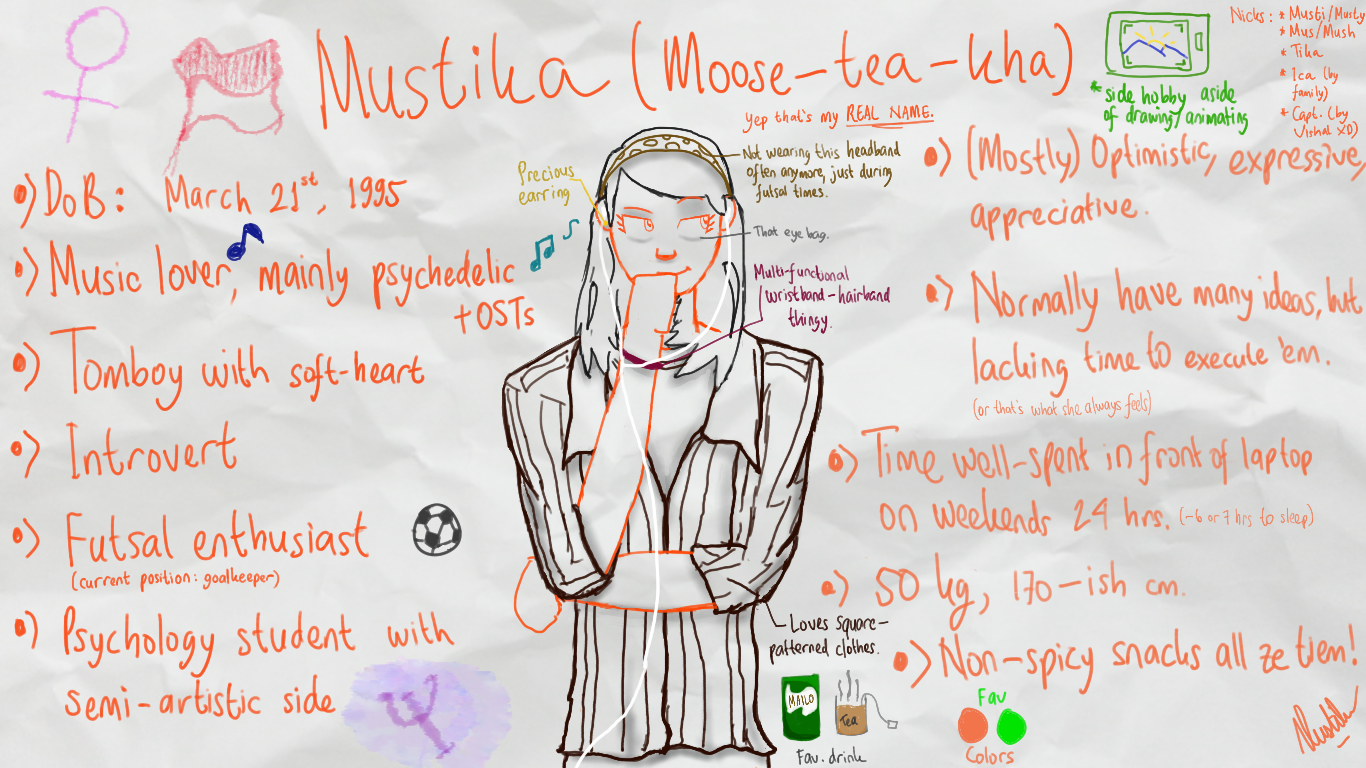 Watch
Two arts in a week within two days simultaneously. This has been a promising week to my productivity

So this "Me Project" stuff is currently pretty much an ongoing trend at Hyun's Dojo as this guy started it first by tagging people after doing it

rc.hyunsdojo.com/showcase/88ee…
Then weekend hits, making me feel to have such time to do this yesterday, and boom, this first attempt at humanistic self-potrait was completed! Although I feel I haven't included all infos here, but lol, there goes my canvas limit
(should have made bigger one next time, I think)
.
Starting to feel that this is too much revealing ,w, but eh. No regrets, this was fun to make.
I suppose it's time to change my DA-ID.

I think i knew you were feminine but i seem to have forgotten why i thought that and how i even found out.
Reply

I'm still a girl though XD It's quite a shame I don't really wear dress as my daily basis.
Oh anyway if you could do this that would be cool too

this has become a trend in Hyun's Dojo, hence the reason I made this.
Reply

You're taller than me >_>

I assumed you were a guy lol

Ahh why no BSE entry this round? : P
Reply

Aww, am I? XD And yeah, the more you know

Mustika's not really a girly name anyway as my mom's friend is Mustika, yet he's a man from Bali.
As for the BSE, yeah. Decided to take a break from that specific round because I don't feel the theme that fitting to me, as well as having other real life things to prioritize. We'll see if I could participate on the next round but finals are getting closer too, so no promise haha. Good job on following all 3 rounds so far.

Reply

Reply

Yeah, I do like it aside of tea. Though I'm not a coffee addict so I could be addicted with Milo instead (or not XP). I'm also starting to like purple bit nowadays since I got into psychology with their purple stuff, but still not as much as the duo, I suppose XD
And hey, I'm still around and all. Don't worry about it, just struggling with life so trying to find such free time/motivation to do productive stuff is quite tricky at the moment (as well as thinking about content to deliver lmao). Cheers for the comment and your support, Alisha~

Reply

you are girl? haha i don't care, you always are a man in my eyes XD
Reply

Well I am certainly a tomboy and I've been interacting with internet men all along since about 3 years ago so you get the point there XD
Reply