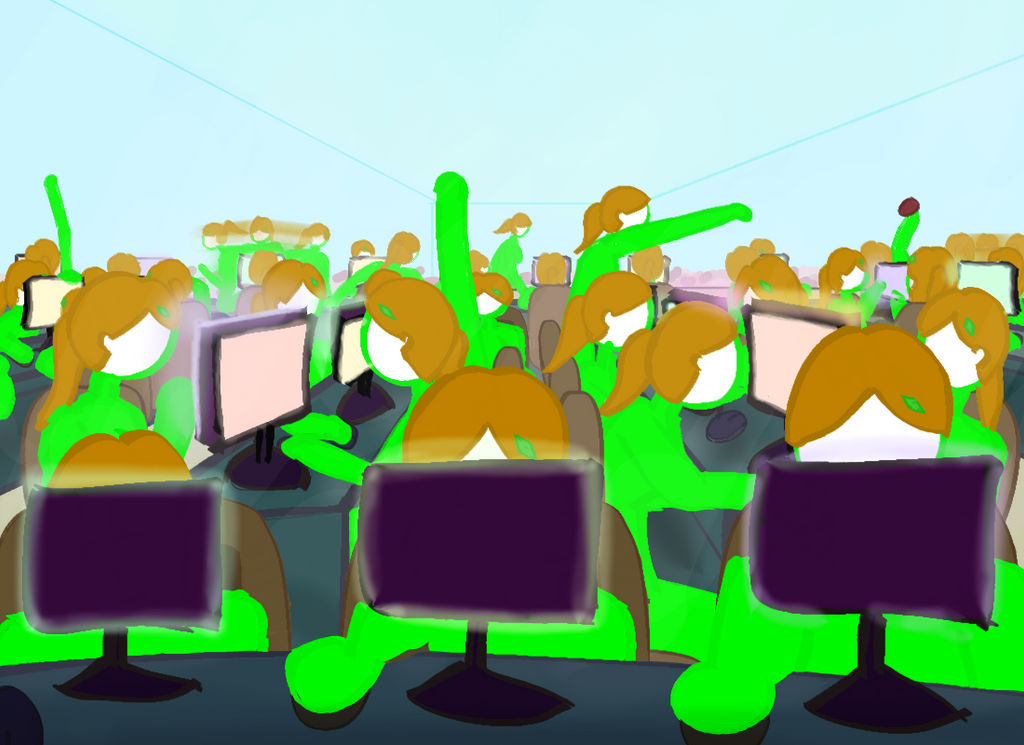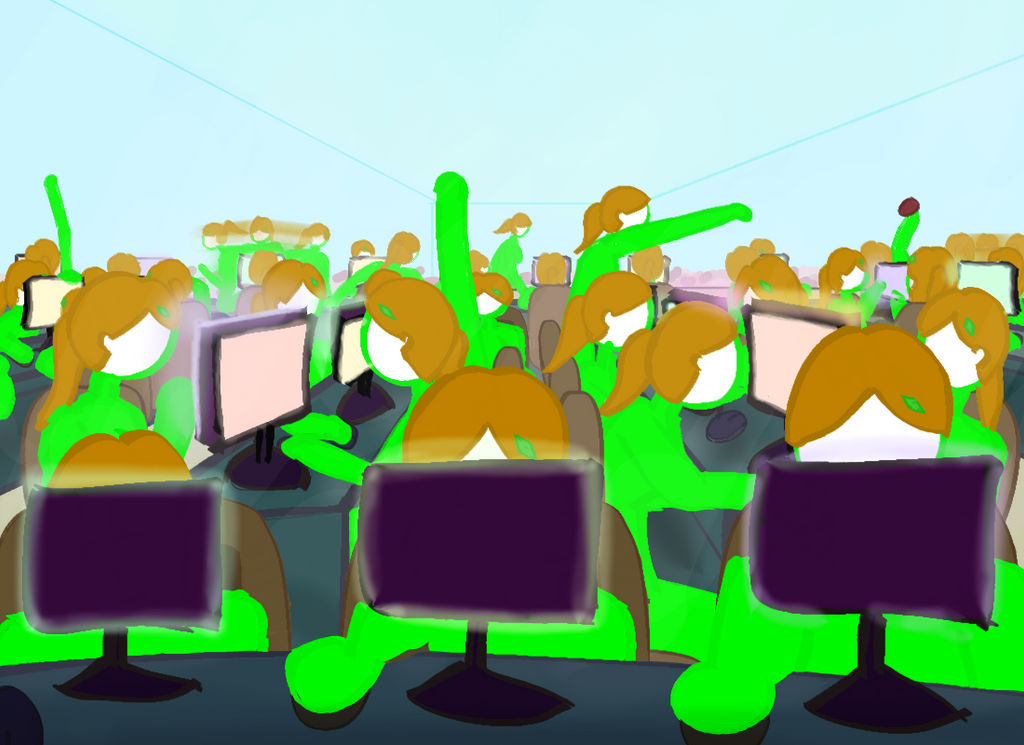 Watch
I got this idea from a friend (courtesy to

props mate) where Emerald would be playing a LAN game with her clones. Soo I made this!

From that idea alone and the gaming event I visited 3 weeks ago, I started to imagine a bit more with the plot of this image. Basically she signed into Arma gaming competition, facing other groups consisted of 50 members. Instead of recruiting members that would take more of her time, imagine what she can do with her power. Eventually it would surprise her opponents that turns out she's the only one fighting for the trophy... with her duplicates. Yeaaah, plot twist, pipol.
Those pink thingies in the background are the crowds who are watching this rare case btw. Man, thinking poses are hard.
This picture is created to celebrate the comeback of my smartphone after a month not functioning on me. Surprisingly enough, this paid app I made my drawing at got a hecka lots of updates (infinite layers ftw!)
instead of getting deleted and I have to repay to get the full access
since then so I wanted to try to stroke my brush after lots of time not drawing anything since the battle. Hecka rusty, so I should do more drawings later whenever I have time.
Emeralds belong to


But... wouldn't every single character end up moving exactly the same way since all of the players are "you"?

Reply

That is one theory, they would end up derping the game and all XD
In her case, all her selves move independently while trying to maintaining single main purpose via telepathy. As handy as it sounds, they
might
argue in some occassion on determining who controls who while ALL of them wanted to control the same particular character.

Reply

Reply
well atleast you don't have to worry about troll teamates
Reply