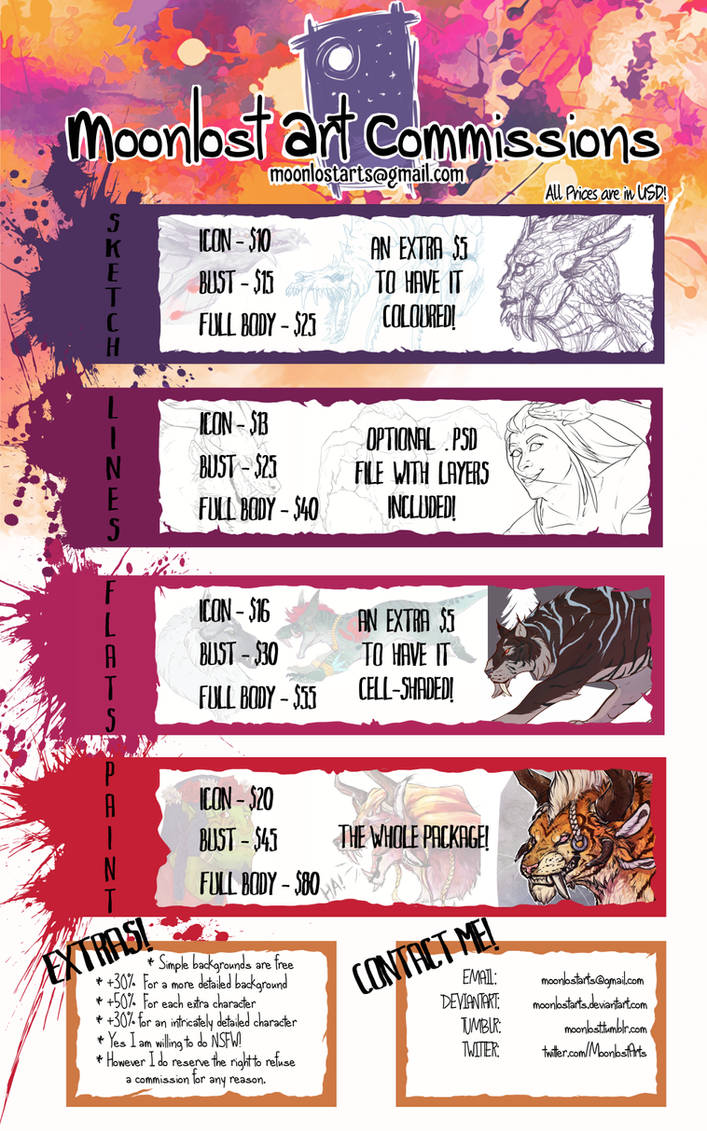 Need some art for a character? Well you've stumbled upon the right post!
I'm Kirilee, better known on the interwebs as Moonlost, and I'm looking to make myself a little bit of income by drawing for other people. Toothy beasties? Fan characters? Beloved OCs? I will happily bring them to life for you, while keeping in regular contact to make sure you're getting exactly what you want.
Interested? Contact me here on dA through messaging/notes or whatever else is available to you, touch base with me through
my twitter (MoonlostArts)
or else contact me directly at my email
moonlostarts@gmail.com
We can then discuss what you're looking for. Should things go smoothly, I'll send you an invoice from my Paypal.
If it takes me a while to reply to you, chances are I'm asleep thanks to my medications, please bear with me!