So, today's November 30th and that means as of tomorrow, NaNoWriMo is officially over!
Whew... glad to have that out of the way. Now I can get back to actually posting stuff here... I apologize for how quiet I've been lately, but things will be back to normal as soon as possible!
I did meet my word count goal of 20,000 words, but my novel itself isn't even half way done.... The reason I stopped posting the chapters is because at the moment, it looks like absolute trash. I'll probably post it once I'm done writing and editing (code for sometime next year)
Now that NaNo is out of the way, I've got much more time for other projects and such. So I was wondering, how would you guys feel if I started a group?
It would be called "the Prompt Palace" and would basically be the place to go if you had writers block. There would be daily prompts, ideas, that type of thing. Also, if anyone had any half baked concepts, they could submit them to the group and we'd give feedback.
This is just an idea, so it's a bit rough around the edges, but what do you think? Would you join a group like that?
Also, I'd like to give a big thank you to hanketsu1717
hanketsu1717.deviantart.com/
for featuring me in her news feature, Spreading the dA Love
fav.me/d4hr4o5
. You should go check the feature out. There are a lot of excellent artists, photographers, and writers featured there. (And while you're at it, drop by hanketsu's page as well, she's an amazing writer)

While we're on the topic of features, I've decided to do a weekly feature, where I feature one deviation from each of my folders in my favorites gallery. So, here you go:

bulletsOur handshake was
a Chekhov's gun,
fully loaded at
conception--
it fired
oh, it
fired:
and that crack of hate,
hell and three Furies
propelled me from you
false friend,
you speak poison
and spit thistles
and one day
I will be too far
to bleed.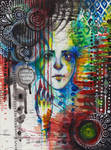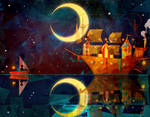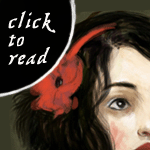 Now onto Bleach... (People who don't care about anime can leave now)
If you remember, I posted a journal a while back complaining about the series.
I take it back.
I take it all back.
Wow, after finishing the Fake Karakura town arc, I place Bleach as my third favorite anime series, behind Fullmetal Alchemist and Avatar. It's true, the series has many odd powerups and borderline Mary Sues, but it makes up for it with the cast.
What can I really say about the cast of Bleach? They're amazing. They're all incredibly unique and deep characters. I am amazed at how much each one has developed, considering the large cast. The one who stands out the most for me, (and also the one I bashed the most in my last take on Bleach) is Orihime.
She's gone from being my most hated characters, to one of the most interesting. Now I won't say favorite, because I still don't like her very much, but she's definitely the one I relate to the most.
Orihime had serious self-esteem issues (along with over reliance issues) but her struggles to get over them felt realistic. And honestly, while she's still not completely clear, she's making a genuine effort, and I respect her for that.
Of course, the thought of her with Ichigo still makes me cringe, but I respect her nonetheless. Maybe another day, I'll write an essay explaining why they're all wrong for each other, but this journal is getting kind of long, so I'm going to end this here.
Bye!