Update 12/17/2018:Making some slow progress. Since my last post I have not only created a Blog but it is starting to get a decent amount of followers. I have been posting more of my recent works there instead of here. If you'd like to keep u on the latest Kreations you can follow me
here
UPDATEv3: Man I forgot how nice it is to finally have my own computer to work with again. My laptop (and only computer) suddenly decided I no longer needed a functioning motherboard. So needless to say, I had to go a while without a computer of any kind. I'm going to be working through the document transfers and all that jazz this week and next so I will be back to drawing soon!!!

UPDATE v2: I'll finish this list eventually, right? Well I'm picking it back up after a long (and much needed) hiatus. My goal is to get though at least 20 of these before I have to vanish again for the Retail Christmas season (October sometime). Unless No Man's Sky finally releases and captures my soul.
UPDATE: I haven't forgotten about this challenge. I've been drawing in my sketch book and haven't had time to transfer it to a digital media device. After the New Year I should have a spare few minutes between end of work and bed time to get my sketches transferred.
So I've felt like Halloween should have more mythical creatures and/or monsters so The best list I have found is a 50 creature list. Ideally I'd like to go through all of them, or even do a 30/31day challenge, but I just don't know what kind of time I'm going to have for drawing since work is handing out over time like its candy. so I have decided the best compromise is to use a number generator and then draw the creature associated with the number that was picked. This list comes courtesy of

If you'd like to join me in this adventure at any point I can post our adventure on my journal.


The Modified 50 Mythical Creatures ChallengeEDIT:
I Still might be editing this thing further, in order to get it more... Well, creaturized. And besides, I love finding out about new beasties./EDIT
Since challenging myself with this, I've wanted to modify this list, and as I had a friend of mine to visit me for a week, we thought it through, removed some creatures/thingies from the list and added some more to replace them. So, here's the modified list.
1. Dragon
2. Centaur
3. Chimera
4. Hippogriff
5. Gryphon
6. Pterippos *
7. Unicorn http://wolfpearl.deviantart.com/art/M50MCC-7-Unicorn-127190107
8. Cherub
9. Kappa *1)
10. Fairy
11. Mermaid/Merman
12. Werewolf
13. Phoenix
14. Troll
15. Basilisk
16. Boogeyman
17. Vampire http://wolfpearl.deviantart.com/art/M50MCC-17-Vampire-127191926
18. Yali +
19. Hydra
20. Thunderbird
21. Quetzalcoatl (the feathered serpent)
22. Kraken
23. Sleipnir
24. Kelpie
25. Rainbow Serpent
26. Manticore *2)
27. Faun/Satyr
28. Peryton +++
29. Demon
30. Repo (Fox that creates Aurora Bore
Number Generator:
www.random.org/
Completion: 10/50
Numbers Generated: 9, 15, 35, 17, 33, 39, 5, 44, 1, 13, 40, 31, 26
1. Dragon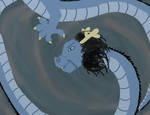 2. Centaur
3. Chimera
4. Hippogriff
5. Gryphon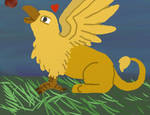 6. Pterippos
7. Unicorn
8. Cherub
9. Kappa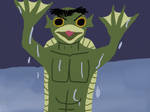 10. Fairy
11. Mermaid/Merman
12. Werewolf
13. Phoenix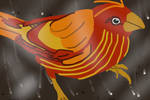 14. Troll
15. Basilisk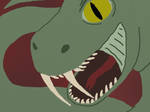 16. Boogeyman
17. Vampire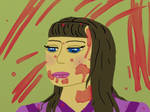 18. Yali
19. Hydra
20. Thunderbird
21. Quetzalcoatl (the feathered serpent)
22. Kraken
23. Sleipnir
24. Kelpie
25. Rainbow Serpent
26. Manticore
27. Faun/Satyr
28. Peryton
29. Demon
30. Repo (Fox that creates Aurora Borealis)
31. Angel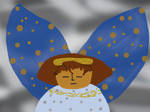 32. Naga
33. Salamander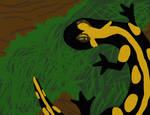 34. Swan of Tuonela
35. Hippalectryon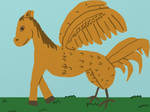 36. Dryad
37. Sphinx
38. Nue
39. Kitsune


40. Baku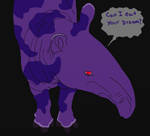 41. Minotaur
42. Yeti
43. Cyclops
44. Harpy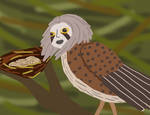 45. Medusa
46. Barometz (The Vegetable Lamb of Tartary)
47. Zombie
48. Valkyrie
49. Water Sprite
50. Church Grim/Barghest