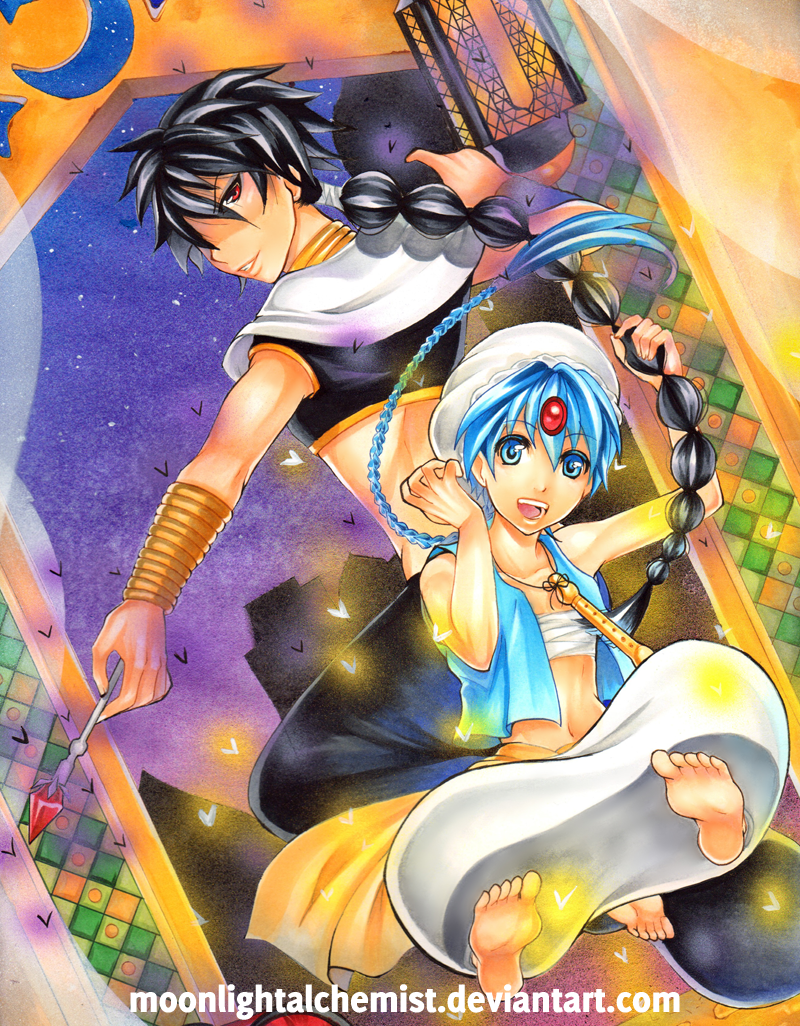 Watch
Yay! Love this show and manga! >w<

and I cosplayed these two! Can you guess which one I did? XD This is one was created on the same paper as my Kill la Kill piece, and really hasn't left me impressed with maintaining heavy coloring. :\ The background is too watery and the copic coloring faded too softly. In spite of the outcome, it was fun project to do!


Nice work!

Reply

Reply

Well you seem to like the bellydance theme too!

Could you actually imagine to learn bellydance with the cosplay of i think Judal (or did you cosplay as Aladdin?

)
Reply

I really do love belly dancing! >w<

I actually can belly dance, and so can my sister. >///< You had it right! XD I cosplayed Judal!! XDD SUch a fun cosplay!
Reply

This looks amazing!!!
Love the details!
Reply

I love the series myself, though I let myself fall behind on the anime. I notice that Judar's pose seems a bit too rigid though. Aladdin's pose fits him perfectly too. A refreshing character design for a protagonist of his ability. The colors do seem far heavier in this piece than usual, so I think the paper is a no-go on airbrushing and markers. Might be better for charcoal or graphite though.
Reply

Arigatou! >w< I'm behind on Magi too. XD I really need to get back to watching it, lol!
Revisiting this piece, I would like to have made Judar's pose more fluid.

And yeah, this paper... *shakes head* I'm sticking with my Canson paper instead. XD
Reply