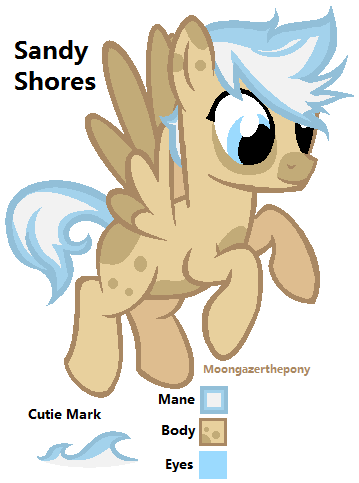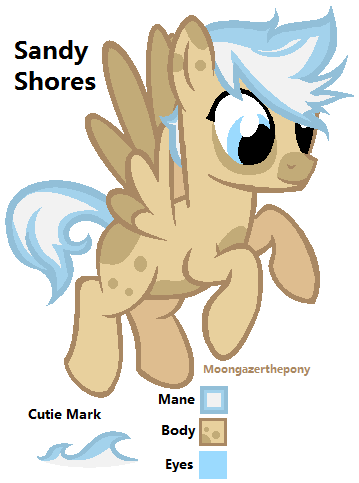 Watch
Name:
Sandy Shores
Talent:
Surfing
Age:
Teenager, 17 in human years
Gender:
Physically female, but identifies as a colt.
Likes:
The ocean, sand, windy days, sunlight, music.
Dislikes:
Rain, cloudy days, pools.
Personality:
Sandy is a fun-loving stallion who spends his days in Celestia's sun. He cares a lot about the ocean and the animals in it, so he always picks up trash he finds lying around on the beach. Sandy is also is slightly stubborn, is easily offended, and hates losing.
Fun Fact:
He has never styled his mane. The wind does it for him!
Credits
Base:
rain-approves.deviantart.com/a...
, and I edited to make the muzzle more masculine.
Adopted from ~
PennyDropShop
and thank you ~
RiakaPepsiPony
, for helping me use a better MS paint method!

could I use this format for my OCs? this is really cool

Reply

What do you mean?
(´・_・`)
Reply

Oh, wow! That's actually
really
good for your first time using this method

Reply