Removing most of my stock art as of Nov 1, 2017
As most have noticed I am not active on this page at all, in fact I have removed all of my space art and some of my other things. I have been mainly concentrating on my primary page Casperium

and art for TV, movies, games and other things are being done there. I have had nothing but problems with my stock art, being stolen, misused, and rules not being followed. Because of that I will not be adding any more stock to this page in the near future. If you want to use any of my stock that is left here, follow the directions and rules given. If you want to use it commercially direct a note to my Casperium account and I will get back to you as soon as I can.
If you want to buy licenses or use my artwork in any projects please contact me on my Casperium account

You can see all of my artworks there and contact me for Permissions or licenses, or e-mail me via the contact info on that page.
Due to the Fact that some P.O.S. people have told me that I do not have any rights to my artworks here, that by placing them as Stock I have in fact relinquished my rights and that people can do what they want with them, I have decided to remove all of my Space Art. If you have already used it in your manipulation then it may stay. But please do not use any you have downloaded in future artworks.
All Rights and Priviledges to my Space artworks have been revoked for all future use.
I am sorry to do this but I am tired of fighting with people over the use of my Space Art. IT IS MY ARTWORK and I get to dictate how it is used. It is my livelyhood here that we are talking about.
The rest of the artwork on this account may still be used as per the Rules posted below.
In order to contact me for Commercial USE of my images
please go to my Casperium Account

and either e-mail me or note me there.
Thanks
Ali
<<<<<<<<<<<<<<<<<<<<<>>>>>>>>>>>>>>>>>>>
Print Permission and Stock Rules
Here are the Rules for using my stock. Each one is explained further down. Please READ and follow them. thanks


" DO NOT USE MY STOCK IN CONTESTS. AS I WILL NOT GIVE UP MY RIGHTS TO MY IMAGES"





"NO PRINTS WITHOUT ASKING FOR PERMISSION FIRST"






"PRINT PERMISSION ON A PICTURE BY PICTURE BASIS"






"DO NOT MAKE NEW STOCK FROM MY STOCK!!"




HOW TO MAKE YOUR PICTURES BE ACCEPTABLE FOR PRINT: MANIPULATE THEM!!!


NO OFF SITE USE OF MY STOCK WITHOUT PRIOR PERMISSION


YOU DO NOT NEED TO ASK FIRST TO USE MY STOCK ON DEVIANTART


FAVE IT IF YOU USE IT


YOU MUST CREDIT ME IN YOUR COMMENTS WITH A LINK TO THIS ACCOUNT


NOTE ME WITH A LINK TO YOUR ARTWORK


COMMERCIAL USE WITH PERMISSION ONLY


DO NOT VIOLATE COPYRIGHT LAWS


HOW TO DEACTIVATE A PRINT

_________________________
OK, so you activated a print and now you want to turn it off but can't figure out how and finding the FAQs for it is nearly impossible... lol.. well here is the current way (apparently they changed it recently):
At the top of your screen where you see :
SUBMIT
click on it and go to
MANAGE PRINTS
See where it says:
Your Products
The control centre. Make your deviations available for print, modify prices or disable a print.
Click on it then Select the artwork you want to deactivate by clicking next to the name of the artwork, then at the very bottom of the page click DEACTIVATE SELECTED PRINTS and that should turn it off.

HOW TO MAKE YOUR PICTURES BE ACCEPTABLE FOR PRINT: MANIPULATE THEM!!!

Since quite a few people can't seem to get it through their heads what constitutes manipulation of an image for print purposes...i.e. If you want to make prints you must thoroughly manipulate it by mixing it with other stock or your own imagery, so that MY STOCK does not constitute the majority of the picture..You can't just add a circle or a unicorn and expect to make prints from it..
Examples of what I consider ACCEPTABLE for Print Permission: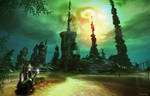 :thumb99344270: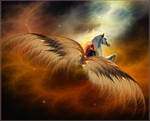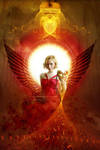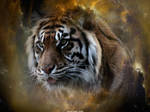 as you can see my stock is NOT the focus of the picture, but aids in creating the overall image.
Examples of UNACCEPTABLE for Print Permission: ( these artists did NOT ask to make prints,they followed the rules. I show them as examples only of what is not printable)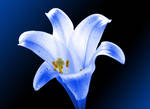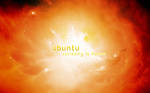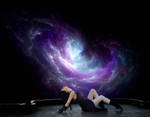 :thumb108294461:

NO OFF SITE USE OF MY STOCK WITHOUT PRIOR PERMISSION

My nebulae are now off limits for putting on other websites unless you ask first and I approve it.. dA use ONLY> Do not upload it to another site and THEN tell me about it.
You may still use my fantasy scenes if you manipulated them off of dA for Ponybox and other horse sims without asking first.
Any other use of my stock you MUST ASK FIRST before posting outside of dA.
You must note me and send me a link to the manipulated images you make.

YOU DO NOT NEED TO ASK FIRST TO USE MY STOCK ON DEVIANTART

You may use my stock in any manipulation. You do NOT need to ask me first. If it is in the STOCK CATEGORY then it is STOCK and may be used by you.....................With only a few exceptions:
NO PORN, sexploitation, or pics depicting cruel and otherwise socially, morally reprehensible acts.

FAVE IT IF YOU USE IT

You must FAVE the Stock if you download it! Especially since I will be Faving your manipulation in return.

YOU MUST CREDIT ME IN YOUR COMMENTS WITH A LINK TO THIS ACCOUNT

You MUST CREDIT ME! A link to my stock account is all I ask along with Moonchilde-Stock. This should appear in your artist's comments box. And NOTE me with a link to your artwork.

COMMERCIAL USE

COMMERCIAL USE: You MUST NOTE ME and tell me what project you plan to use it in FIRST. In some cases I might charge for usage, and in others it may be free depending on the stock and the project it is used for.......

Restricted and Unrestricted Stock Use

Make sure that you know which of my stock are RESTRICTED and UNRESTRICTED... as most of my rules ONLY apply to Restricted Stock.
I have now organized my Stock into separate folders pertaining to the types of stock,i.e. Nebulae and Scifi, Fractals, etc. This stock is Restricted to the uses stated in my Journal ONLY. I have also added a new category called Unrestricted Stock which contains a little bit of everything and can be used personally and commercially as per the Unrestricted policy located on dA.
What is Unrestricted Stock:
Unrestricted stock can be used for both personal and commercial projects, but it cannot be redistributed as stock. You are not required to obtain permission prior to using the stock off site or in DA prints. The only requirements are that the stock provider be notified and credited.

COPYRIGHT VIOLATIONS!!!!!!!

Please do not VIOLATE COPYRIGHTS!!!! If you use my
stock and then put images you got off of the internet
that are not yours, not only will I not fave it, but I will
report the violation. Let me explain:
A company owns the
copyright to any and all logos, photos, characters etc
that are associated with its product. So unless you get
permission directly from that company to use their
copyrighted images, logos etc then you can not use
them and are in violation of copyright laws. Same
applies to any images of them that you find on the
internet, just because someone posted them does not
make it legal to use them. Same with screen captures
from TV. Even if you give the company credit, it is not
alright, because they have not given you permission to
use them.
It would be like you creating a fantastic piece of artwork
or a character from scratch, totally awesome... and then
people start using it to make their own things without
ever asking you..or saying that it should be OK since
they gave you credit, or that they saw another site
using it, so why can't they... Too many times people
assume that if they give credit to the company that that
is OK and covering the bases. but it is not....It is still a Copyright violation!
I hope this explains it a little better...

and why I will REPORT you and not Fave your work.
--------------------------------------------------------------------------------------
Be sure to check out my other account