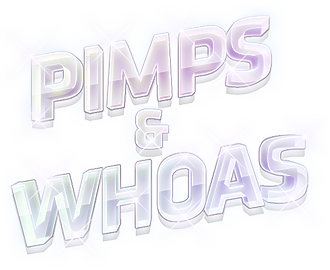 Pimps
Official dA News

Humans Becoming Robots, Robots Becoming Human

Resource Roundup 8

Join us for a deviantMEET in Paris France

The Muse Abides

Site Update - Username Changes, Journal Widget

Congrats and New Names

New Cubism Messenger Bag Design Challenge

The Fairy Tale - A Lifelong Resonance

Site Update - New Share Buttons
Official Contests
All "official" contests will begin at midnight PST on the start date and end at 11:59 PST on the end date. This applies to all Community Relation run contests and all deviantART sponsored contests.

denotes US only contest

Cubism Messenger Bag Design Challenge
-
Deadline June 12, 2012

So You Think You Can Street Photography Contest
-
Deadline June 15, 2012

Culinary Creations
-
Deadline June 25, 2012
Community Relations Projects

projecteducate
- Current Week: Photomanipulation Next Week: Digital Dolls

Art History Project
See full schedule
here

Bi-Weekly Critique Events
Informative News & Events

Love Making features?
#fella
wants you!

Curate an Exhibiton for
#fella

Dolling for Beginners

dA Life #08 - Hosting a Contest on dA

Necessary Steps

Moving Wallpaper Deviations, Anime and Copyright

Photomanipulations News and Feature

The Dictionary Skin Contest

Utrecht devMEET Postponed

Help synfull help the community

Buy Copies of "Draw Monkey" by otisframpton, online!

Feedback Quality, Project Educate and Other News

Schoolism Live Toronto Recap

Why credit and notify?

A Desperate Cry for Help

Updates and Stuff: June

Project Educate Vector Week Intro

PE Vexel Week Sum Up

Photography Troubleshooting - Lightning

A Visual Guide to Street Photography

Street Photography Tutorial I

Street Photography Tutorial II

Street, Without People
Features & Interviews

Fyre-Flye's Interview with LA Weekly

The Stars of dAr - GillianIvy

I Came, I dAmned. I Founded

The LOL Corner #122

Obscured Photos Under Appreciated Features

Deviousness Award Interview with Timberclimpse

Manga and Anime Spotlight - white-frosty-luv

Another dAmn Interview: Jibodeah

The Sci-Fi Paintings of Alex Kim

ProjectPorkchop Vol127

How They Did It - The Story Behind the Shot v3

Wednesday Feature Artistic Nudes - Bodyscapes

The Power of Ideas #6

Devious Minds - teaphotography

Best of British

Another dAmn Interview - moria330

Traditional Tuesdays 28

Anthro Artist Feature: Balaa

Anthro Magazine Issue #1

Nom Nom Issue 4

Photography Weekly Edition Twenty Four

City Strolls 003
Commissions

thechamba is open for comissions

master-mune is now taking commissions

Pearleden has $15 Commissions Open

kimded is accepting Commissions

maurizio-tames is accepting commissions to pay a hospital bill
Groups

Give-Us-Attention
is a group that was created with the purpose of promoting art that
deserves more attention, exposure and love! Every media is welcome.
Whoas - Theme: Cityscapes
-----------

To contribute to the next installment of "Pimps & Whoas" please include it in the
comments below
with the appropriate links and information. If promoting groups, please include a description so people know why they should check it out! Also use devtags not icontags eg:
communityrelations
not

What I'm looking for from you guys:

News, Features or Interviews you want to promote

Groups you want me to feature or highlight

deviations that follow the theme for that issue

DevMEETs or events going on around you or being hosted by you.

Commission information for those looking for Commissions

Anything else you feel you want the deviantART community to know about!
Next installment to be posted
June 27, 2012
and the theme for the "Whoas" is
Clocks
.
Wanna suggest a theme? Note
Moonbeam13
with your ideas!