Show us "who you are" transformed into "what you could be".
You get three panels to show us a three-stage progression into a radically different person or thing.
Use the template. Any style. Any visual medium. Any tool, any machine. If you are shy, you can use an original character or object instead of yourself.
Three grand prize winners will be selected, their entries will be featured as a billboard on deviantART and Motherboard's website linking back to the artist's deviantART account. The winners will be flown, all expenses paid, to either Brooklyn, NY, Honolulu, HI, or Los Angeles, CA to collaborate with either Dash Shaw, Jasper Wong, or Jordan Crane in their studios and will each win a Microsoft Surface Pro 3.*.
*
In order to qualify as a Grand Prize Winner, you must be able to travel between July 25th - August 1st to participate in the collaboration. Winners will be assigned to a specific city.

For this challenge, the adventure continues beyond just physical prizes. The three grand prize finalists will be flown to one of the three artists studios to work alongside either Jasper Wong, Dash Shaw, or Jordan Crane on a collaborative project. We will document your journey for you and the world to see. The joint artworks produced from the collaboration will be featured on a page on deviantART sponsored by Microsoft and also on Motherboard.
Are you up for this quest?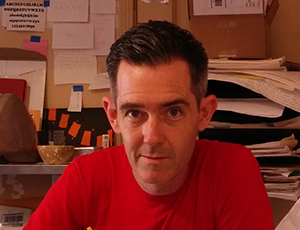 Jordan Crane was born in Los Angeles, California, which is still his home. He was educated in public school and attended USC for engineering. He self-published the first issue of Non in 1997. The anthology grew quickly, and by the fifth and final issue, it was an impressively designed package wrapped by a silkscreen cover, featuring top tier talent as well as his own Xeric award winning graphic novel Col-Dee. During this time, Crane published his first graphic novelette The Last Lonely Saturday, a simple story of love and death, which has become an enduring favorite.
Crane's specific particular design aesthetic could be found across his work, featuring warm covers accentuated by an eye for colors playing and fighting together. Crane's illustrated and design work has been critically recognized with several awards. In 2010, Jordan's biggest book design project, The Art of Jaime Hernandez was published by Abrams books. That same year, he launched www.whatthingsdo.com, a website portal featuring many of today's top cartoonists, a natural follow up to his previous editing work in Non.
Right now, Crane is finishing his graphic novel Keeping Two, a collection of short stories titled Lower the Living, and the fifth issue of his comic book Uptight, which will feature his first scifi story titled the Dark Nothing. His current work can be found in his ongoing comic book Uptight, published by Fantagraphics.

How did you use the Surface to create your artwork?
I used the Surface from start to finish. I used to work on paper, and my process is nearly the same digitally. I start by making notes, just words at this point, things that I'd like to draw, relations and associations on the topic. When a couple of interesting things start to poke out at me, I'll start sketching. At this point I do simple figure drawings to see if the idea has legs. So I open up Manga Studio, get my page sized, and start rough sketches. I push the idea through to the last panel, and when I have something that works, then reduce the opacity on the layer, and do the final tight drawing on a new layer. Then colors. I'll initially just fill the spaces with harsh contrasting colors to make sure I get all the nooks and crannies filled in. Then I'll find a pair of colors I like, something that's pleasing but still pretty argumentative. Then I will tone everything based on that pair. Then fiddle some more with the colors, and then done.
What programs did you use?
I used Manga Studio Pro from start to finish for this comic strip.
How long did it take to create the piece?
I worked on it for about 8 hours. Drawing and coloring from start to finish was about 4 hours. It was spread out over a couple of days, so I got to think about it a lot, so that'd account for another 4 hours. I do a lot of my best drawing inside my head.

Jasper Wong is an artist, illustrator, and curator. He is a man who wears many hats and best known for his art that is a unique clash of Asian-influenced pop culture on paper. Jasper has exhibited worldwide, in places such as Japan, California, France, London, Mexico, New York, Hong Kong, Chicago, and Australia and he has been selected on multiple occasions by Archive magazine as one of the 200 Best Illustrators worldwide. He has also scored press in publications such as Communication Arts, Society of Illustrators, American Illustration, Taschen's Illustration Now, Hypebeast, Booooooom, Arrested Motion, Hi-Fructose, Acclaim, Complex, Vice, Highsnobiety, VNA, Street Art News and Juxtapoz. He was recently chosen as one of the HB100. A list of Hypebeast's 100 most influential figures in the industry, which included the likes of Kaws, Pharrell, Banksy, Jay Z and Kanye West.
Jasper is also the founder of a gallery in Hong Kong called ABOVE SECOND and another creative venue in Honolulu called LOFT IN SPACE. In its existence, both Monocle magazine and CNN have chosen it as one of the best galleries in the city. Jasper is also the creator and lead director of POW! WOW! HAWAII, which is a non-profit organization of contemporary artists committed to community enrichment through the creation of art outreach programs, educational programs and engaging the community in the creation and appreciation of art.
Another venture is in the form of a community art center called LANA LANE STUDIOS. It is a repurposed industrial warehouse that has been transformed into progressive 2D/3D creative workspace and center for teaching and learning. It is a place where creative output flourishes, interacts with and inspires the community. It is a combination of private studio spaces and a fully functional art school for the youth of Hawaii.

How did you use the Surface to create your artwork?
It started as a sketch on paper and inked on vellum. It was then scanned on to the Surface. I transferred the same process that I normally use on the computer, but implemented the Surface instead. I was able to easily work on the illustration on the go. Something that wasn't as possible with my laptop, because it can be cumbersome taking it out while on the move.

What programs did you use?
I used Photoshop.
How long did it take to create the piece?
It took me about a week to complete the piece. I have a 1 and half year old daughter and she loves to play with the Surface. She likes to draw with the pen. But, it also slowed my progress.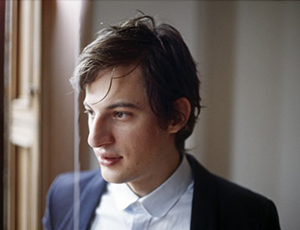 Dash Shaw is a cartoonist and animator whose last graphic novel, "New School", was named one of the best books of 2013 by NPR. His other recent books include "BodyWorld" and "Bottomless Belly Button." His animated works include the Sigur Ros video "Seraph", "Wheel of Fortune", and the ifc series "The Unclothed Man in the 35th Century AD." His new graphic novel "Doctors", about doctors who enter deceased people's afterlives to bring them back from the dead, arrives later this year from Fantagraphics Books. He lives in Brooklyn, New York.

How did you use the Surface to create your artwork?
I started it as a sketch and then scanned it into the Surface. Here you can see a sketch.

What programs did you use?
I used Photoshop. The finishes were done entirely in Photoshop, on the Surface.
How long did it take to create the piece?
That's hard to say. I did other versions. And then I stare into space for a while. I don't know. Maybe a couple days?

THE TRANSFORMATION CHALLENGE BEGINS AT 12:00 AM PACIFIC TIME (PT) on JUNE 10TH, 2014 AND ENDS AT 11:59:59 PM (PT) on JUNE 24, 2014
Entrants may enter as many entries as they like however duplicate entries are not allowed.
Entrants must be at least 18 years old as of June 10, 2014.
Entrant may reside anywhere in the world.
Entries must be received by 11:59:59 PM (PT) on June 24th, 2014 and be submitted through the contest gallery on deviantART;
Membership to www.deviantART.com is required to enter the Contest;
Membership to www.deviantART.com is free;
Entry must be submitted at the Contest Site as a single .JPG or .PNG file using the provided template without resizing.
Entry must feature yourself or an original character or object. Third party characters are not allowed.
Read the Official Rules carefully.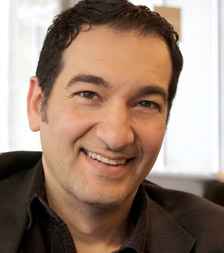 Habib has been the Creative Director at Microsoft Studios since 2010. He has over 12 years of experience in Visual Effects for film and 10 years in the games industry. Nominated for two Academy Awards and winner of two BAFTAs in Visual Effects for his work on Twister and The Perfect Storm while at Industrial Light & Magic (ILM), Habib has also worked on two Star Trek films, Star Wars Episode I, The Bourne Identity, Spawn, and Signs. Habib served as a Senior Art Director at Electronic Arts (EA) from 2002 - 2009 where he worked on Need for Speed Most Wanted, which received a Visual Effects Society (VES) Award in 2006.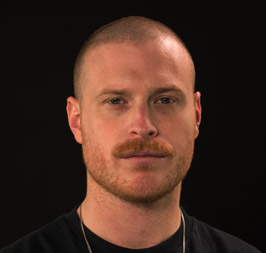 As Publisher of Motherboard, Thobey Campion has seen VICE's technology and science channel grow into a tech media powerhouse, introducing a global audience to the most exciting developments from the fringes of innovation. Today, Motherboard maintains 7 international bureaus, 3.8MM uniques visitors per month, hundreds of millions of video views, multiple Webby awards, and a rock-solid reputation for hard-hitting perspectives that provide a refreshing voice amid more sterile tech news and gadget review media.

25 semi-finalists will be selected by full-time deviantART staff. From the semi-finalists, the VICE and Microsoft judges will select three grand prize winners which will be posted on deviantART.
Judges will review the entrants description of his or her creative process and will use the following criteria in whatever degree they feel appropriate:
Technical and Artist Skill
Effective Presentation of the Progression into a Radically Different Person or Thing
Originality