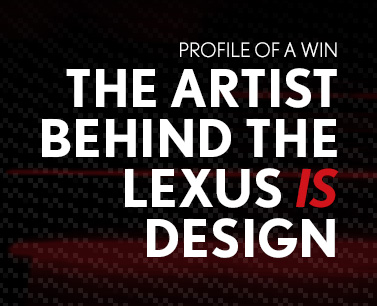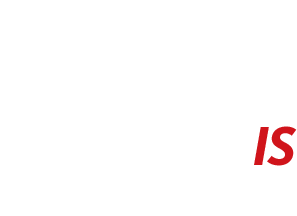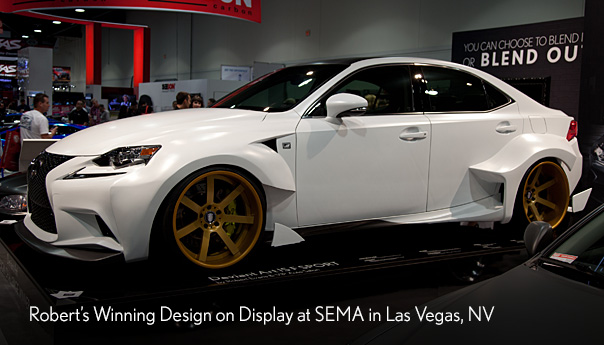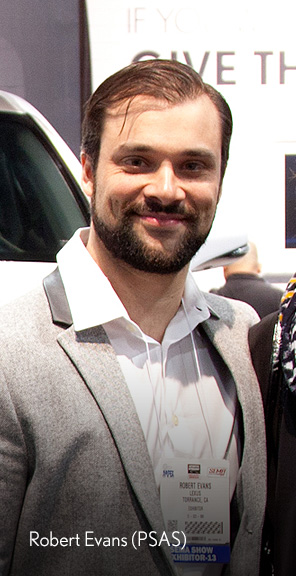 Robert Evans (PSAS), a longtime member of the deviantART community, has succeeded in making a radical artistic statement about turning artists' visions into actual realities.
Robert's pathway to actualization of his vision was facilitated by forward-thinking executives at Lexus who reached out to the creative cutting edge, to deviantART artists, for new revolutionary design ideas for the production of their 2014 Lexus IS. The Lexus IS Design Contest was born and dA's Robert Evans has come away with the prize: experiencing having his personal artistic conceptualization of how an automobile should look and roll become a real world reality. As Grand Prize Winner, the new Lexus built to Robert's design was debuted at the SEMA auto show in Las Vegas before 60,000 US and international buyers and then featured at the Los Angeles Auto Show before 12,000 industry decision-makers and 4,000 media correspondents from 50 countries.
Daring to Dream a Dream into Reality! For the first time in deviantART's history, one winner was going to see their vision brought to life in a physical, working automobile!
DeviantART continues, through initiatives like this contest, in our mission to inspire, support and champion all artists worldwide who dare to believe that what is born in the artistic imagination can become a reality and positively transform our world around us.
DeviantART is proud to have co-sponsored this innovative contest in car body design in partnership with Lexus. Judging was conducted by representatives from Lexus North America, MotorTrend, VIP Auto Salon, and Calty Design Research, Inc.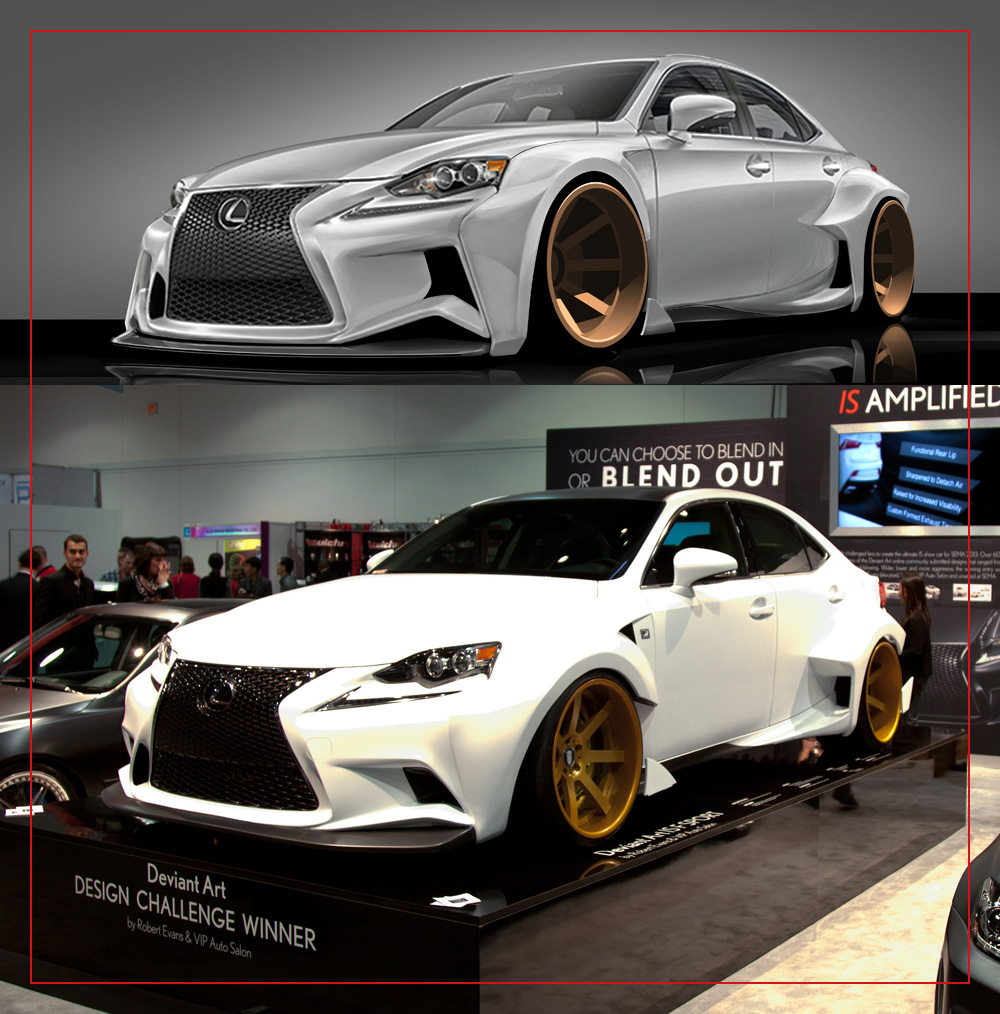 From your Gallery, it's clear that you're a car lover. What about the Lexus IS Design Contest compelled you to enter?
The design aspect - being able to design my ultimate version of the car, the trip to SEMA was a big factor (huge enthusiast of the show). The idea of having my design built into a car was a big needle mover. The entire prize package (including the lease) was extremely incentivizing. I also entered the Scion contest 6 years ago but unfortunately didn't win.
Do you prefer to create car designs from a base model, or would you like to design a functional car body from scratch?
I don't really have a preference. It is fun to start with a base because you have existing design language to deal with - it can be fun to play off of that. That said, you have to ensure that you are keeping within the guidelines. On the other hand, creating something new is fun and exciting as well as you have the artistic license to make all of the decisions.
What's your artistic background? How did you get into car design?
I've always painted, sketched and drawn. I was always really interested in creating things. In HS I took every art class I could. When I was in College I also took a lot of art classes. About four years ago I worked in a warehouse - I was managing the fulfillment for a home and garden company. At that time my employers asked me where I saw myself moving career wise. I told them that I was interested in art and design. Luckily they gave me the flexibility to do that. Today I design home and garden accessories. For example, garden gnomes, Halloween miniatures and wind chimes. In addition to this I am responsible for our presence at trade shows (set design, graphic design and so forth). I've always been a car lover. I build scale models, I always loved radio-controlled cars, I'm a huge car lover and designing content around cars has always been a passion point for me. The industry itself also fascinates me. I'm very much a product of the stereotype of boys and cars.
What's your artistic process when sitting down to design a car?
A lot of the time I will find something that inspires me. For example, a certain line or form. I'll then start with pen sketching to get the form. Once I figure that out I refine the sketch and then take it into Photoshop to work further. If I want to do 3D work (for example wheels) I will go to sketch-up. Wheels in the absence of a 3D program can be a bit daunting. Interestingly, for the Lexus program I didn't need to do that many sketches - the idea came to me pretty quickly.
Your Gallery has mostly car-related deviations. Do you dabble in designing other types of machinery? Airplanes, boats, mechs?
Yes. I've done airplanes, mechs, soft surface work like character design and creatures. I like character design. Soft surface is a totally different genre than hard surface - it gets me thinking in different ways. For example, in hard surface if something isn't 100% accurate it doesn't work - soft surface allows more creativity and artistic license. With that said, my gallery isn't 100% reflective of my soft surface interests. In the future I hope to add more diversity to my gallery to better reflect my total interests.
What are you most excited to see at SEMA?
Well, my design for one! Apart from that, I'm interested in seeing the current state of tuning culture and customization. You can only do so much web research. When you go to the mecca (like SEMA) you really get a feel for customization. SEMA is the fashion show for the automotive industry.
What kind of driver are you?
Well, it all depends on the vehicle. In my current car I drive all the way in the right hand lane, going the speed limit and listening to my stereo really loud while trying to stay out of the way! With that said, in my old car (Nissan 240sx) I had a REALLY loud exhaust and used to love to go through tunnels and show it off. It had some modifications and tire screeching wasn't totally off the table! I'm really looking forward to driving the new IS that Lexus is giving me. I'm sure in that car I will hug the corners a little bit closer and take full advantage of the vehicle's excellent drivability.