Please join us in congratulating the winners of our Halloween Scavenger Hunt:
The first three to find all the gremtures were:
Battle-for-the-Sun
,
Magpyro
, and
Mysterenity

Congratulations! You have all won 2,000 DA Points and a 6-month Core Membership

Also,
Mysterenity
succeeded in exterminating the gremtures so also walks away with an additional 1,000 DA Points and a 3-month Core membership.
Thank you to everyone that participated, we had a lot of fun

________________________________
Welcome to DeviantArt's 2018 Halloween Game!
Let me introduce myself, my name is
Moonbeam13
and I'm the assistant to our local mad scientist
ggMattB
. Yes, you heard me right, Matt has gone mad. Highly inspired by the recent Bowsette phenomenon, he hoped to come up with an equally polarizing and notorious character. He thus began running experiments in a in a new laboratory DeviantArt helped him set up. However, things quickly took a dark turn....and something nefarious has now come our way....
ggMattB
's most recent experiment went terribly wrong, and the resulting creatures have now escaped and are running loose all over DeviantArt. We managed to capture a few before they escaped, but there are still many of these creatures tearing through the site. We need your help finding, capturing and exterminating them all! They appear to be a mix between Gremlins and Vultures....
Please tell me you're up for the challenge?!

How it works...
You'll need to search through the belongings of our mad scientist's team, in addition to searching through the locations he has worked in and the many tools he has used in his nefarious experiments. This way, you will be able to find clues which will help you find these evil creatures before they tear the site down! I went ahead and put together a list of all the places you'll need to search for clues....
The Mad Scientist's Assistant
The Mad Scientist's Minion #1
The Mad Scientist's Minion #2
The Mad Scientist's Minion #3
One of the captured Gremtures
The Mad Scientist's Wife
The Mad Scientist's botched experiment
The Mad Scientist's Videographer
Groundskeeper
Beaker
Dungeon
Hidden Cave
Walk in freezer
Saw
Rib spreader
Scalpel
Exam Table
What to do...
Go to each profile page listed above. Each person, item or location will have a clue hidden somewhere on their page telling you where you might find one of the Gremtures (Gremlin+Vulture...get it?). Oftentimes, the clue will involve solving a puzzle or a riddle of sorts. Keep going until you find all the Gremtures infiltrating the site and can complete the picture of them!
Careful, though, these Gremtures could be ANYWHERE on DeviantArt so you will need to very carefully analyze and understand each clue you find!

To help you out, here is one of the pieces of the final picture you'll need to put together...find the rest quickly!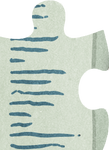 Hurry Up!
You have until
November 2nd at 11:59 PM PST (Los Angeles)
to find all of the Gremtures and send the picture of them to the Mad Scientist's wife! The first three people to do so will be the winners.
HOWEVER, one person will need to exterminate the Gremtures. Anyone having sent in an image of all the Gremtures by November 2nd at 11:59 PM PST will be eligible to exterminate the Gremtures, meaning even if you weren't one of the 3 winners, you have
a bonus chance
to win a prize and save the day!
November 3rd, at 3AM PST
, the
Mad Scientist's Wife
will reply to everyone having sent her a picture of all the Gremtures with a puzzle....
the first person to send the puzzle properly solved back to her will win the extra prize and gain the power to exterminate the Gremtures
!
The Rules
Work alone. The 3 first participants to send the picture of the Gremtures taking over DA to The Mad Scientist's Wife will be the winners -- you don't want to risk not making it into that top 3 by helping other people.
You may NOT note any of the other relatives, lackeys, dwellings or tools of the Mad Scientist to ask them any question whatsoever.
You may only come to me (Moonbeam13) for more hints and tips. But you can only ask me ONE question per day (so 3 questions TOTAL), otherwise, you're off to the dungeon!
So to recap - The only 2 people you should ever note for this game are either me (the Mad Scientist's Assistant) if you are in dire need for help and the Mad Scientist's Wife, once you have completed the game and can turn in the photo of all the Gremtures infiltrating DeviantArt.
Again, seriously, don't send notes to people. They won't answer anyways
Prizing
Now you might be wondering why on earth you'd put in so much time and effort to save us from these Gremtures, after all, they might be fun! Heck, they even look quite cute, but don't be fooled!...well beyond saving the day...I will also be awarding
2,000 points and a 6 month premium membership each
to the 3 first people to send the photo of the Gremtures to
The Mad Scientist's Wife
!
As for the person who ends up exterminating them all...you'll win a
3 month core membership and 1,000 points!
Scared and confused?
If you find yourself confused during your quest for the Gremtures on DA, as previously mentioned, you may ask me questions for help. However, in the midst of all this chaos, I am quite busy. You are allowed to ask me ONE question via note, per day, which is 3 questions total. If you go beyond this, you will be disqualified and sent off to the dungeon!
P.S:Keep an eye out for chat and forum games on the 31st of October for chances to win extra prizes and have some extra spooky fun!


The schedule can be found here: Halloween Chat and Forum Events!