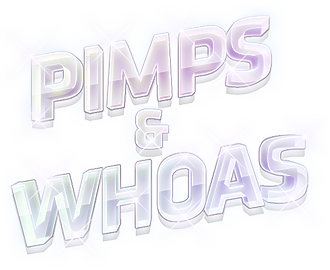 Pimps
Official dA News

Announcing the deviantART Creative Grants

Site Update - sta.sh submit, thumbnails to beta

Site Update April 20th

What Superheroes Should Today's Tech Inspire

Earth Day - The Inspiration of the Natural World

Odyssey Into 2012 Engage Wonderment Update

Resource Roundup 7

Update Fair Exposure and Popular Browse

Celebrating Deviousness - May 2012

Community Relations Newsletter - March/April 2012

Original Quotes deviantWEAR Design Challenge
Official Contests
All "official" contests will begin at midnight PST on the start date and end at 11:59 PST on the end date. This applies to all Community Relation run contests and all deviantART sponsored contests.

means that the contest is US only

deviantART Related Collaboration Contest
-
Deadline May 15, 2012

Dodge Dart Inspired By You Contest
-
Deadline May 15, 2012

Freaky Friday Fan Fiction Contest
-
Deadline May 25, 2012

A Whole New World Contest
-
Deadline May 30, 2012

Childhood Memories Pt - 2
-
Deadline May 31, 2012

This or That Emote Pack Contest
-
Deadline June 1, 2012

So You Think You Can Street Photography Contest
-
Deadline June 15, 2012
Community Relations Projects

projecteducate
- Vexel Week Starts May 7th!

ArtHistoryProject
How to get involved!

Gallery Description Project

Bi-Weekly Critique Events
Informative News & Events

New Volunteer for Architecture Photography!

.gif files now permitted in Fan Art


Literature CR Update April 2012

Mays AC Challenge - Sea and All Things


Street Week in dA - The Epilogue

Win the Graffiti Planet 2 Book!

Incendiary Intent Still Raising Funds

May 5th devMEET in NYC!

#AllArtSupport
Contest information
Features & Interviews

Traditional Tuesdays #26

The LOL Corner 121

The Stars of dArelated - katara-alchemist

ProjectPorkchop - Vol 118

Project Comment Interviews Issue 48

Manga/Anime Spotlight - Me-unlucky-girl

Fan Artist of the Month May

Spreading the dA Love Volume 13

Another dAmn Interview - hanketsu1717

Cities of the World Venice

Om nom nom Cupcake Feature

Photography Weekly - Edition Twenty

Refresh Your Senses with Watercolor
Groups

#
JustForYouStationary
is all about making stationary for people to love!

#
deviant365
Is an awesome club based on one task each day that we'll assign for the deviant to find, solve, make, whatever we come up with.

#
DelveMag
We need is a new people to join the really small group we have so far so we can get this baby up off it's slumber and back to business.

  #
iPhotograph
A fantastic Photography group that is based in a chatroom on dAmn. We host critique nights a few times a week and run PhotoFriday. We are here to help you improve on your photography and answer any questions you may have with cameras. So stop by the
iPhotograph Chatroom
and say hello


#
Lit-Visual-Alliance
presents their 2nd
Allied Artwork Feature
.

#
LITplease
presents
The Favorites Project Features #132, #133 & #134.
Whoas - Theme: Flowers
-----------

To contribute to the next installment of "Pimps & Whoas" please include it in the
comments below
with the appropriate links and information.  If promoting groups, please include a description so people know why they should check it out! Also use devtags not icontags eg:
communityrelations
not

What I'm looking for from you guys:

News, Features or Interviews you want to promote

Groups you want me to feature or highlight

  deviations that follow the theme for that issue

DevMEETs or events going on around you or being hosted by you.

Commission information for those looking for Commissions

Anything else you feel you want the deviantART community to know about!
Next installment to be posted
May 16
and the theme for the "Whoas" is
Dreams
. 
Wanna suggest a theme? Note
Moonbeam13
with your ideas!