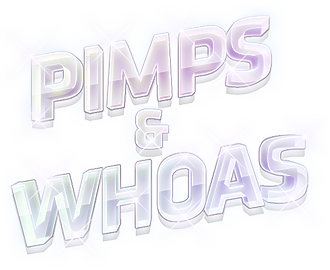 Pimps
Official dA News

Premium Content Platform

Site Update Bug Fixes and Feedback Discussion

Site Update Premium Content Platform

Comic Con - Day 4
(previous three days linked at the bottom of the journal entry for Day 4)

DT 2012 - Baguette meet at Breadlands

Celebrating Deviousness - July 2012

DeviantART's First Ever Gallery Show in London
Official Contests
All "official" contests will begin at midnight PST on the start date and end at 11:59 PST on the end date. This applies to all Community Relation run contests and all deviantART sponsored contests.

denotes US only contest

Mythical Creatures Design Challenge
-
Deadline July 24, 2012 - vote from July 25 - 31, 2012

Bring Your Type to Life - A Typography Contest
-
Deadline August, 26, 2012

Before and After Feedback Competition
-
Deadline August 31, 2012

Epic Movie Poster Contest
-
Deadline August 31, 2012

Children's Book Vexel Contest
-
Deadline September 27, 2012
Community Relations Projects

projecteducate
Current Week
: Artistic Nude Photography

ArtHistoryProject
Learn how you can get involved
here
.
Informative News & Events

A Fat Female Superhero Contest

Raining Free Resources Contest

Boss Week

Things You Should Do On deviantART

Project Educate Looking for Deviants

Daily Deviations: Behind the Magic

Around the Site Suggestions Volume 2

Suggesting Darkroom Daily Deviations

Hello CRLiterature!

Did You Know - July 7

July Artisan Crafts Theme Challenge - Medieval

Manip Challenges #003

Paint is Paint

Hands of Hope

Talty's Artisan Crafts DD Guidelines - Updated

A Crafty Chat with Lisatoms

Why I Appreciate dA

Calling All Albertans
Features & Interviews

dA Love for Everyone

Darkroom Exposed - JillAuville

20th Anniversary of Jeff Koons "Puppy"

The Story Behind the Photo III

ProjectPorkCHop Vol141

Feature: Sketches and Doodles

Body Art DD Recap, June 2012

Manga/Anime Monthly Features Vol 35

Creeping Wednesday - 2

Featured Artist Interview with shtut

Photography Weekly Edition Thirty One

Friday Night Street Specials v.7.2

A Week in dA Related - 051

Photomanip News and Feature - July 15

Fashion This Week

Under the Skin - photoswithattitude

Art History - John William Waterhouse

Crazy Crafts I - SeanAvery

Traditional Tuesdays #34

A Week in Pixel - 6

Awesome Artisan Crafts XVIII

Project Comment Interviews Issue 52 - Aimyee

Weekly Hunt #59

Obscured Photos Features 97

Inside Scoop on Andie-c

Undervalued Artists

Interview with Sylwia77
Groups

StaffAppreciation
's goal is to promote positive community relations between deviants. We do
this by creating relationships between the staff and the community, and
by showing the staff that we really do appreciate all of their hard
work! Anyone can help us plan this!
StaffAppreciation
week is scheduled for August 8-14th, 2012.

Critique-It
is working on digital art this month! Any sort of digital art is
accepted into our featured folder Anyone who submits work must also
comment on work in the folder.
Full details here.

DailyLitDeviations
is holding a
summer contest

LitResources
has published a journal on
Flash Fiction Month

DreamyArt
is a Group dedicated to collect beautiful, original and deep artworks, showcase them and then, inspire more artists! All kinds of art are accepted and everyone is welcome to join. Every week we make features and we also hold contests with good prizes.
Commission Info

danydiniz
has listed commission info
here

GrannyandStu
has listed commissions for Chibi lineart
here

Exileden
is accepting
commissions here

izka197
is accepting
commissions here

ClefairyKid
is offering
points commissions
Whoas - Theme: Comics
<da:thumb id="272678517"/><da:thumb id="294144389"/>
<da:thumb id="274125981"/><da:thumb id="142820321"/>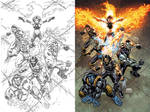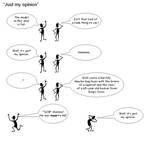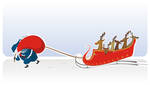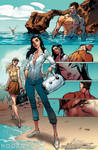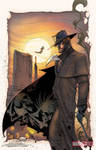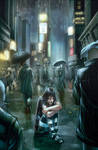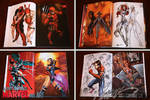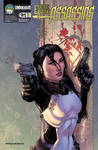 <da:thumb id="281430296"/>
<da:thumb id="201765584"/>
<da:thumb id="199632506"/>
-----------

To contribute to the next installment of "Pimps & Whoas" please include it in the
comments below
with the appropriate links and information. If promoting groups, please include a description so people know why they should check it out! Also use devtags not icontags eg:
communityrelations
not

What I'm looking for from you guys:

News, Features or Interviews you want to promote

Groups you want me to feature or highlight

deviations that follow the theme for that issue

DevMEETs or events going on around you or being hosted by you.

Commission information for those looking for Commissions

Anything else you feel you want the deviantART community to know about!
Next installment to be posted
August 1st
and the theme for the "Whoas" is
deviantART Fan Art
This could be anything from love for the site,
fella
, staff or volunteers etc - in preparation of our 12th birthday!.
Wanna suggest a theme? Note
Moonbeam13
with your ideas!