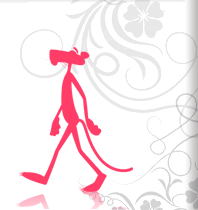 Fashion with Compassion
MGM's PiNKiTUDE program is partnering with Susan G. Komen for the Cure by utilizing the iconic Pink Panther and the breast cancer research fund-raising genius of Susan G. Komen foundation to promote early detection as the key to breast cancer prevention among young women and teens.
Join the Pink Revolution !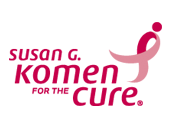 Join the Pink Revolution !
DeviantART has teamed up with these two powerhouses for a very special contest. Embrace the Pink Philosophy and express it within your artwork.
Winners will be judged on technique, creativity and best expression of the 'PiNKiTUDE Philosophy'. Show off your PiNKiTUDE, and help educate others that early detection is the key to surviving breast cancer.


Prizes


1 Pink Panther Limited edition Vespa Scooter *
$100 deviantdollars
1 year subscription
1 year print account **
1 deviantWEAR tshirt

1 Pink Panther Limited edition folding bicycle from Japan
$75 deviantdollars
1 year subscription
1 deviantWEAR t-shirt

1 four foot tall Pink Panther Plush
$50 deviantdollars
6 month subscription
1 deviantWEAR t-shirt

1 four foot tall Pink Panther Plush
$25 deviantdollars
6 month subscription
1 deviantWEAR t-shirt
But wait, there's more !
The 40 semi-finalists will each receive a Pink Panther Ultimate Guide- from Dorling Kindersley. This is the authoritative work on the Pink Panther-covering the early years, including Cool consumer products, the movies and that cool pink car from the 1970s TV show!

The submissions from the 40 semi-finalists will also be made available as prints in our exclusive PiNKiTUDE Shop' and if purchased, we will donate 100% of deviantART's portion of the sale to the Susan G. Komen Foundation. The artist will still receive their portion of the sale, so everyone wins for a great cause!

All entrants in the contest submitting a qualifying work will receive a one-month free subscription to deviantART (only one per entrant no matter how many works are submitted).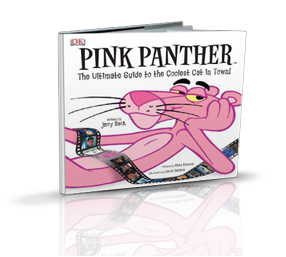 Submission Rules
Contest is open to all visual mediums, all ages (over 13) and all locations (Permissions have been granted to make an exception to our age restrictions for prints for the purpose of this competition). Contest ends 11:59:59 PM on November 28th, 2008.

Your submission must be a minimum of 2400×3600 pixels to make a 24×36 print quality image. You can set the image on display in your gallery as smaller. However, if selected as one of the 40 semi-finalists, you will be required to make the image available as a print that will be sold in the PiNKiTUDE shop.

The theme is up to your interpretation. However, it should be representative of PiNKiTUDE in some way.

Your work can be done digitally or traditionally. Whatever medium your little heart desires!

The materials provided in the "download pack" link above can only be used in entries and not for any other purpose, but are not required to be used to qualify.

Read the Offical Rules here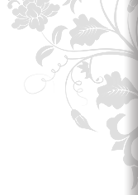 Judges
Warren Schorr – Executive Director MGM Consumer Products
Melissa Inez Walker – Owner, Distinction Gallery
Fiona Hooley – Director of Community Operations, deviantART inc.
Danielle McKay – Director of Community Relations, deviantART inc.
The 40 semi-finalists will be selected by Danielle and Fiona, with Warren and Melissa selecting the 4 finalists.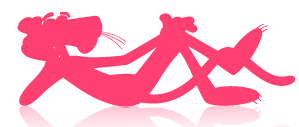 Disclaimer
All entries will be considered for publication in a special book about the whole Pinkitude campaign edited by MGM. If your entry is selected, you agree in advance to accept a $100.00 rights payment for your entry to be included in the book. The book editors will decide whether an entry gets included in the book. Winners of the contest are judged separately.

Read the full rules for the contest here. If you are under 18 and win the Vespa, you will have to designate a parent or other responsible adult to take possession.

PiNKiTUDE for Life!
PiNKiTUDE is a trademark of Metro-Goldwyn-Mayer Studios Inc.
Frequently Asked Questions
1. Why can't I open the resource pack images?
The assets provided are overwhelmingly EPS files (Encapsulated PostScript). This particular file type works best with common Adobe applications like Photoshop and Illustrator, as well as with Corel Painter. On most Operating Systems, EPS files do not automatically have a default application association, meaning if you double-click on them they may not open in Photoshop/Illustrator/Painter. If you own any of these programs, try using the Open dialog from within them to gain access to the EPS files.

2. Can I submit more than one entry?
Yes, you may submit as many entries as you like !

3. What if I win the scooter but I don't live anywhere near LA?
Vespa will be made available to the prize winner in Los Angeles CA or shipped as directed from Los Angeles CA. deviantART will follow the instructions for shipment arranged by the winner but at the winner's cost.

4. If I get chosen to be in the book, do I have to pay?
No, if your entry is selected, you agree in advance to being PAID a $100.00 rights payment for your entry to be included in the book.

5. Does the entry have to be made specifically for the contest?
Yes, you cannot submit an image to this contest that you've submitted previously. You must create an image specific to this contest.

6. If my entry wins, do I lose the rights of my own art?
No, the rights payment is simply to compensate the artist for use of their image within the book (should that occur).



* Winner will be responsible for all DMV registration and on-the road costs. Design may vary from the scooter shown. Scooter to be picked up in Los Angeles, California.
** If over 18