Show us your vision of the ultimate 2014 Lexus IS. You could see it come to life in the form of an actual modified IS, and be there in Las Vegas for the unveiling.
The all-new IS is built to stand apart. The SEMA Show is where automobile manufacturers and accessory makers create attention-grabbing vehicles to show off their latest products.
Your challenge is to make the all-new IS steal the show.
Use your favorite digital tools. Use pencil and paper. Use anything in between to show us how you would customize the exterior of the 2014 IS to make it the center of attention.




Create your vision using your favorite drawing tool with or without the assets provided. Show us how you would make an actual 2014 IS stand out. (It's not a wrap. It's not a poster. Lexus and VIP AutoSalon will modify an actual IS based on the winning entry.)


Read the official rules and ensure your entry includes a minimum of two views and a maximum of four views of the exterior of the vehicle on a single JPG or PNG file no longer than 8,000 pixels in its longest dimension.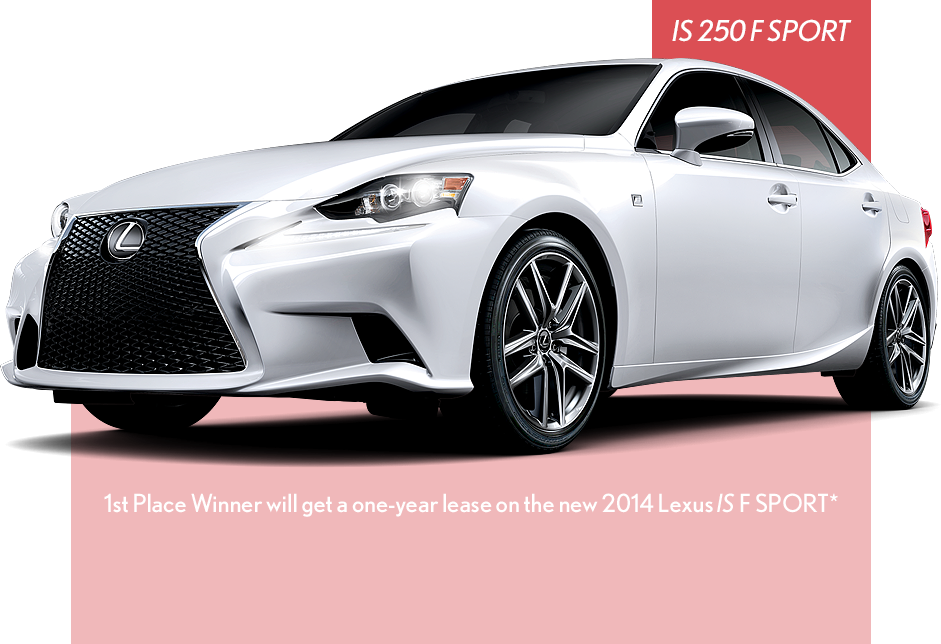 *Read eligibility requirements
here
. No substitute prize for the lease will be available.


•
1-year lease on the all-new 2014 Lexus
IS
*
•
All expenses paid trip to see your
IS
design revealed at The SEMA show in Las Vegas
•
1-Year Premium Membership to deviantART.com
•
8,000 deviantART Points

•
6-Month Premium Membership to deviantART.com
•
4,000 deviantART Points

•
6-Month Premium Membership to deviantART.com
•
4,000 deviantART Points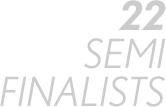 •
Lexus Slim Master Hardcover Notebook
•
3-Month Premium Membership to deviantART.com
•
2,000 deviantART Points
Entry must be received by 11:59:59 PM (PT - Los Angeles time) on August 12, 2013 and must be submitted to the Contest gallery.
No purchase necessary to enter the Contest. Entrant must be a member of deviantART, over the age of 18 and a resident of the United States. Membership to deviantART is free. Read Official Rules for details.
Show us your design and vision for a custom exterior treatment and exterior modification of a 2014 Lexus IS.
Your entry to qualify must be no larger than 8,000 pixels in its maximum length, consist of no more than 4 and at least 2 exterior views of the Lexus IS in a single JPG or PNG file.
You may use the materials provided in the Asset pack but may not use as a basis of the Entry photographs of the Lexus IS taken by others. No third party stock permitted. Licensed brushes and textures are permitted.
To create a level base for entries, no licensed 3rd Party wire frames may be used as the basis for an Entry.
Your Entry must be your own original work and may not include logo, trademarks, characters or any other copyrighted materials owned by third parties.
You may submit more than one entry.
Other restrictions and requirements apply. Please Read the Official Rules carefully and by submitting to the Contest you will confirm your agreement to be bound by them.

25 Semi-Finalists will be chosen by full-time deviantART staff.
The three winners will be chosen by a panel of judges that includes representatives from Lexus North America, MotorTrend, VIP Auto Salon and Calty Design Research, Inc.
Entries will be judged on the following criteria:
•
True to the essence of the design for the 2014
IS
•
Consistent with the image of the Lexus brand
•
Potential as a actual executable design (10-week build time, no changes to engine, transmission or vehicle frame. Vehicle must be drivable.)
Qualification for the lease is not a condition for winning the contest. If first place prize winner doesn't qualify for the lease, no substitute for this prize will be provided.