Watch the Mini-Movies Sneak Peek for inspiration and ideas.

Create your own unique Minions using any drawing tool. You may include additional Despicable Me characters. You can place your character(s) in any environment.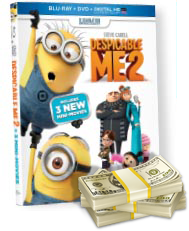 Each grand prize winner will receive $1,000 USD, a copy of Despicable Me 2 Blu-ray and their entry will be featured in a billboard on the deviantART homepage that links directly to the winner's deviantART profile for maximum exposure!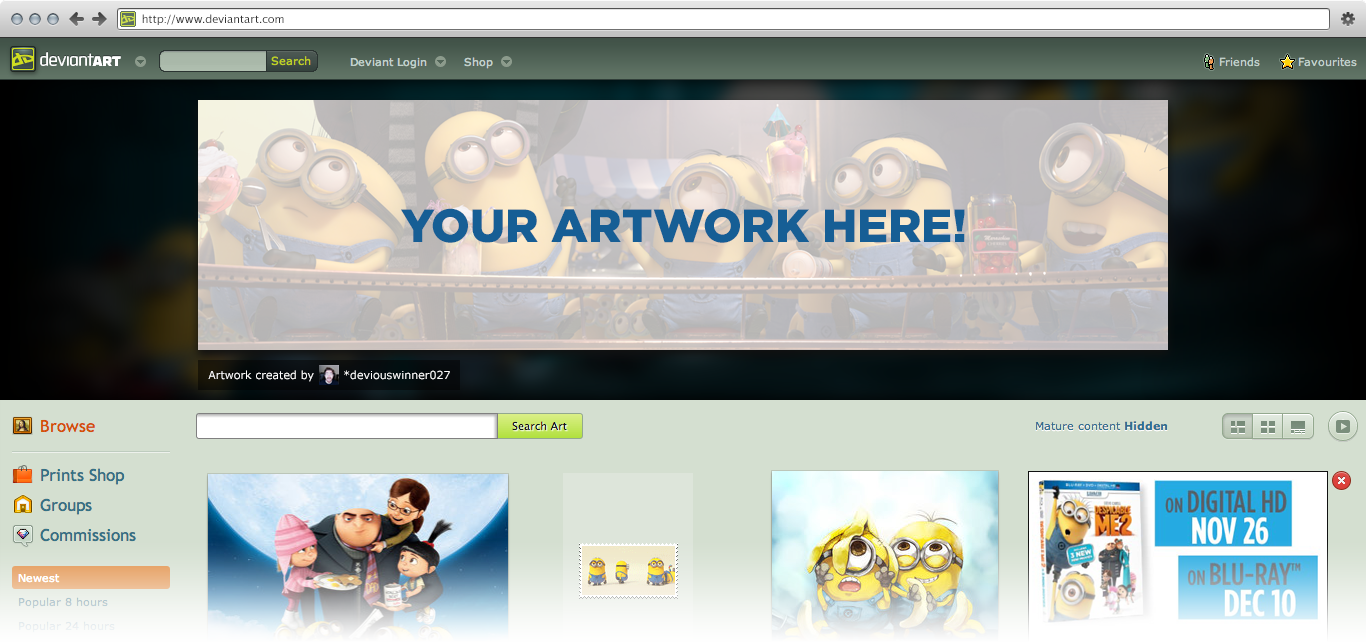 THE DESPICABLE ME 2 MINION FAN ART CONTEST BEGINS AT 12:00:00 AM PACIFIC TIME (PT) ON December 3, 2013 AND ENDS AT 11:59:59 PM (PT) ON DECEMBER 9, 2013.
Entrant must be at least 13 years old as of December 3, 2013;
Entrant must reside in any of the 50 United States, the District of Columbia, Puerto Rico, U.S. territories, possessions and the U.S. military installations, or Canada, to be eligible;
Entries must be received by 11:59:59 PM (PT) on December 9, 2013 and be submitted through the contest gallery on deviantART;
Membership to www.deviantart.com is required to enter the Contest;
Membership to www.deviantart.com is free;
Entrant must submit an original rendering of one or more Minions from Despicable Me, in any environment;
The Work may originate in any drawing medium but must be submitted as a single .JPG or .PNG file;
Your entry must be approximately 2,000 pixels in width by 550 pixels in height;
You may not use any third party stock images for the Work nor any other third party content, however, licensed brushes and textures are acceptable. Do not include the Despicable Me name in your entry;
Other requirements and restrictions apply and please read the Official Rules carefully.


Three grand prize winners will be selected by full-time deviantART Staff on or about December 13, 2013, from all eligible and qualified entries.
Judges will use the following criteria in whatever degree the judges believe appropriate:
Use of the Despicable Me Minions in the Work;
Overall Impact of the Work;
Originality and Artistic Skill.