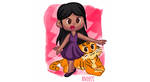 In Recognition of Exemplary Membership and an Outstanding Spirit of helpfulness and mentoring within the DeviantArt community. Join us in celebrating the latest recipient of the Deviousness Award.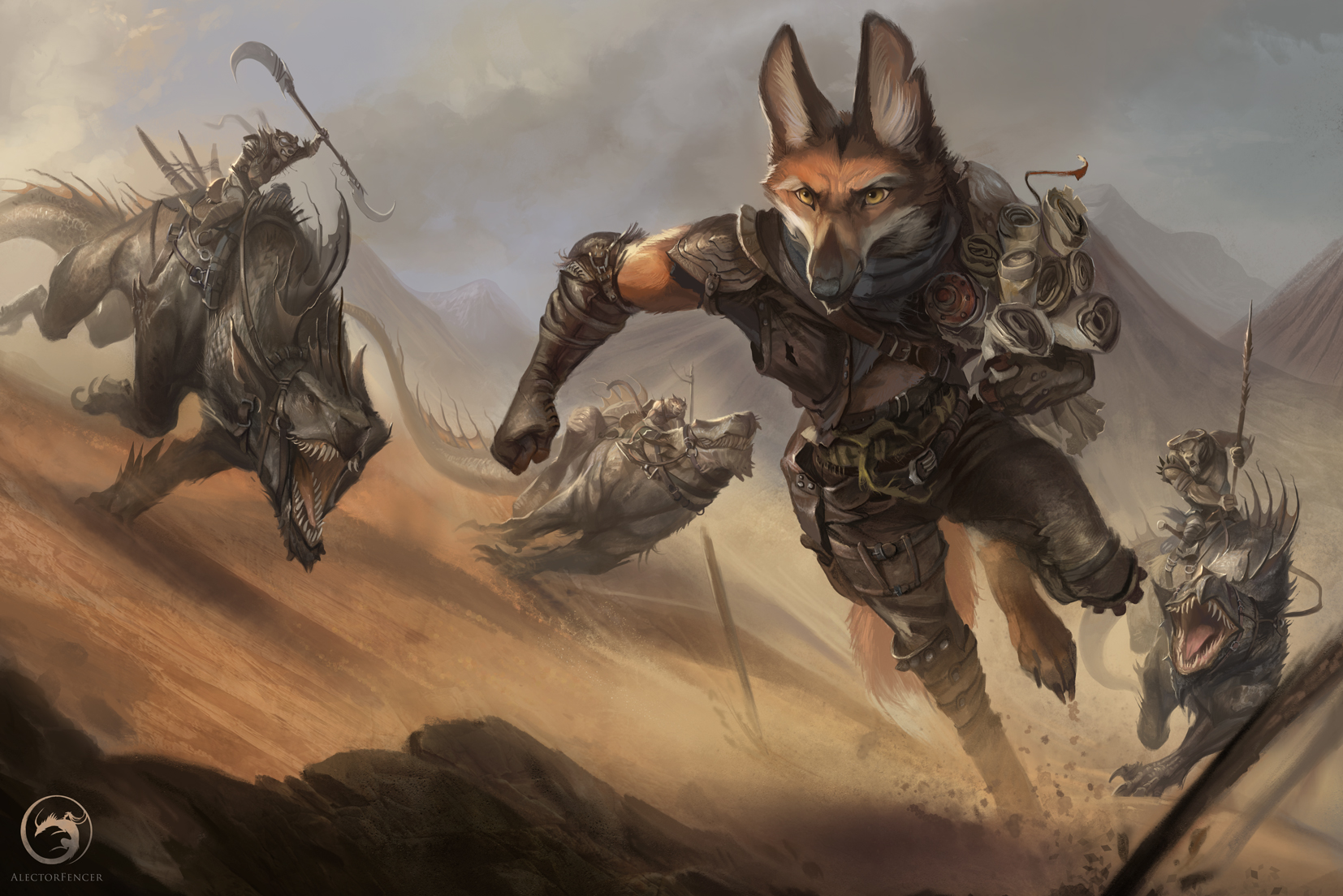 In Recognition of Exemplary Membership and an Outstanding Spirit of helpfulness and mentoring within the DeviantArt community
Coming to DeviantArt four years ago, it's safe to say I could never have predicted the significant impact this community would have on my life. I wasn't what one would call an art aficionado at that time, and DA was simply a means to an end -- a place for sourcing artists for commissions on a fan art project. I fondly remember browsing artworks and being fascinated by the paintings and drawings of so many amazing artists, then gradually noticing that a few of their select pieces were given something called a "Daily Deviation". I wanted to be a part of that process, to help recognize quality art, but also as a way of showing my immense admiration for the creative talent responsible for it. That's how my DA journey began, as I started to suggest DDs and submit journal features.
But that's only half the tale, and truthfully, not the part that resonated most strongly with me or convinced me to take on a bigger role by performing volunteer duties. What made DA special for me was the spirit of the place; it's an effervescent blend of joy, gratitude, kindness, and helpfulness, that results in not just beautiful art to enjoy, but feels like a constant spring of renewal and invigoration. It's even more remarkable when you consider that for all DA is, it's still a workplace, both for the staff who keep things operational, and the artists who advertise their services.To be able to foster that sense of inclusivity -- to gather the artists with the appreciators, the professionals with the hobbyists, the young deviants just finding their style with the veterans showcasing years of studied practice -- is an accomplishment worthy of celebration and illustrates why DA continues to be so integral as a site for "bleeding and breeding" art.
I can truly say that art has taught me so much about what it means to put yourself out there, to face rejection and harsh criticism, but to keep on creating, to keep on drawing, writing, crafting, photographing -- whatever the medium you use to express yourself and your innate ability. The artists I've been privileged to interview have all kept that same commitment to persevere and achieve their goals no matter the setbacks or disappointments they encounter. I admire their positivity, enthusiasm, and willingness to share their stories. I am always eager to listen and assist in any way I can.
It's because of my time at DA that I was inspired to create a blog last year, as a way to connect with more art enthusiasts and share the wonderful works that can be found here in the community and elsewhere. That blog now has over 20,000 followers and reveals the concerning fact that I have become a full-fledged art junkie (with no regrets). Art also complements my training in literary analysis. For each book I study I can imagine the artist's style that would be best suited to it, or the scene they would magically bring alive.
A year after joining DA, it was only a hobby. Now DA represents a passion project, a place of friendship, a love story. This Deviousness award feels like the apex of that entire experience for me, and I am sincerely grateful and honoured to be the month's chosen recipient. There's still so much I want to do, to engage and continue to find ways to effectively promote artists. Thanks for all your support, and for making this community a second home.
---
October 2017
Deviousness Award Winner
lovelessdevotions has been a member of the DeviantArt community for four years and has already become easily recognizable as a mentor and friend to many. She embodies the true spirit of the community by spending much of her time promoting and celebrating the works of others. Her vast array of collections and frequent features that showcase talented artists throughout the community prove that having an eye for talented artists and inspirational displays is as important of creating art oneself. Her commitment to the community is what led to her being selected as a Community Volunteer, and she won't be stopping anytime soon. She's always the first to lend a hand and celebrate deviants, and it is for this reason that we are honored to bestow the Deviousness Award for October 2017 to lovelessdevotions.
---