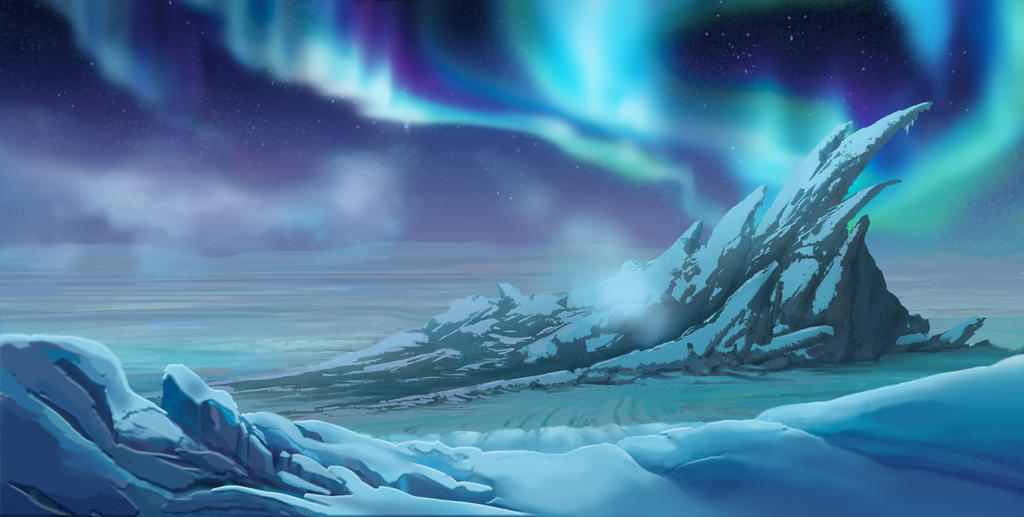 In Recognition of Exemplary Membership and an Outstanding Spirit of helpfulness and mentoring within the DeviantArt community, join us in celebrating the latest recipient of the Deviousness Award!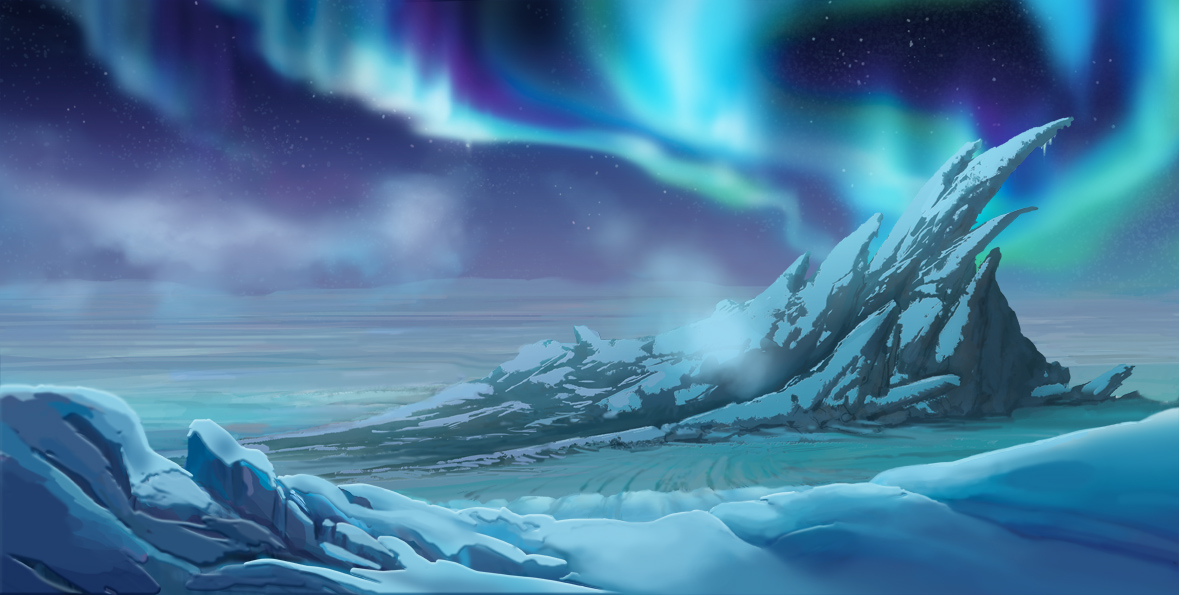 Introducing battlefairies

BATTLEFAIRIES is a legend within the Literature community on DeviantArt whose talent extends across a variety of mediums. She is an active and beloved member of CRLiterature and projecteducate and has singlehandedly run THE GAUNTLET, a writing contest featuring prompts that increase in their brutality, for its second year in a row. If you are one of the numerous people who have favourited her work, you've likely met "The Djinn", her alter ego that responds to questions (the number of which, over the past 5 years, has gone well into the thousands!). BATTLEFAIRIES has served this community with her unique brand of charm and wisdom and it is for these reasons that we are ecstatic to present her with Deviousness for November 2018.
---
---
November 2018
Deviousness Award Winner
Hello, I'm Annemie, full-time mommy and after-hours digital artist/writer/magical genie hoping to bring cheer and support to this community. DeviantArt - that means YOU, you beautiful people! - has helped me grow as an artist and a human being, and I would seize this moment to reflect on that for a spell. This community is more than the sum of its parts, and I see that confirmed wherever one artist takes the time to teach something to another, or even just stop and tell them 'I enjoyed this'. I see it when people get excited over contests, challenges and events and go out of their way to help with those. I see it when people become friends. Since the most gratifying thing I've ever learned on this site is "never let anything stop you to show that you appreciate something or someone", I'm going to say it again: you inspire me, you bring out the best in me, and if together we can be the change we want to see in the world around us, I think we can achieve that.
The DeviantArt Literature community is far better in knowing Annemie. It has been a sincere pleasure working alongside her at CRLiterature. Many deviants may recognize BATTLEFAIRIES from the popular literary Gauntlet Prompt Challenge, but her community spirit ventures beyond the call of the Gauntlet. Her dedication to our growing community is infectious, and includes involvement in DeviantArt's projecteducate and CRITmas – just to name a few. With each of these projects, she promptly dives in with helpful feedback and invaluable contributions. Her writing is also engaging. I am so honoured to know her and to offer her my warmest congratulations on earning the prestigious Deviousness Award. I sincerely hope she enjoys the well-earned spotlight – as hard-working, dedicated deviants like her continue to make such a difference. Well done, Annemie!
My first exposure to her was in favouring one of her pieces offhandedly (I think I put some of her literature into my "read later" folder) and then she came over to my profile and asked me if I would like to "ASK THE DJINN ANYTHING YOU WISH." Honestly, it made me laugh pretty hard. It also impresses me how much interaction BATTLEFAIRIES has with the less known people in both the art and literature community. She doesn't have to answer all of our questions or respond to our comments, but usually, it's not long before she replies with something helpful as well as zany. Definitely one of those Deviants you want to know.
BATTLEFAIRIES is probably the single most creative person I know, and the best part is she shares that creativity with the community through hardcore challenges and backend contributions. Plus, she hosts a mighty all knowing Djinn.
Annemie is a very talented artist and a very kind and sweet deviant. She goes out of her way to reply and play a fun game ( 'Ask The Djinn') when responding to people giving faves to her work.
BATTLEFAIRIES is one of the people who spring to mind when I think about how the DeviantArt community ticks. She's a woman of boundless imagination and enthusiasm, and crackling (and often ribald) humour well-laden with wordplay. She's bursting with ready community spirit that shines through a multitude of avenues and creative projects, from her service on busy groups like CRLiterature, to her Ask the Djinn series that has delighted visitors to her page for years, to her Gauntlet prompt challenge that has threatened to drive writers mad, just to name a few among countless ways she has volunteered her wit, charm, energy and wisdom for us. She has a passion for well-told stories and well-rendered visions of the fantastic - in both the crafting and enjoyment of them - and works to bring this passion out of others just as much as engage her own. She is, driving all of this, a wonderful, warm, and generous person. This award is well-given.
I haven't had the pleasure of knowing BATTLEFAIRIES as long as some of the other people commenting here, but one look at her annual Gauntlet contest should leave no doubt about her love of and commitment to the lit community. She pushes us to stretch ourselves and find wellsprings of strength we might not even know we possessed. She absolutely deserves this honour, and the lit community is lucky to count her among our ranks.
Working with Annemie the past few years in various projects has made one thing clear: with an inclusive aura and a community-minded attitude, BATTLEFAIRIES inspires those around her in countless ways every day. Whether she's putting an intense effort into creating the most fun, complex challenges the community has been given or providing the means to rally people together for any reason, Annemie is synonymous with "community" in its purest form. It makes me so happy to see her receive this honour, and I know she'll continue to be deviousness for a long time to come!
BATTLEFAIRIES is one hell of a human. You'll always find her stalking something somewhere and coming up with brilliant ideas along the way. We've crossed paths in CRLit some years ago and our conversations have always left me smiling. She has that sweet effect on people. She's a wonderful writer and artist. Her gallery is filled with fantastic literature as well as great illustrations. Her gauntlet is the perfect balance of evil prompts that help writers improve and try on new things. She's a woman of wonder. A thousand congratulations to you, Anne, you rock.
I've had the pleasure to get to know BATTLEFAIRIES through the phenomenal (and sadistic) lit challenges of the Gauntlet. She is a spirited and interactive presence here on DA, frequently engaging other members through her own works, her challenges, and general correspondence with fellow members to foster a great community atmosphere that is both unique and wonderful to be a part of. I truly appreciate all that she does and gives of herself to the community; her lit challenges alone have helped me become a better writer.
BATTLEFAIRIES is a talented writer and artist, creating works that are both whimsical and thought-provoking. I particularly enjoy her writing, which is often inspired by folk lore. She is a deviant worth watching on the merits of her literature and art alone, but I feel that it is her community involvement that makes her an excellent choice for this award. Whether leading a team for the annual Critmas event, running the recent Gauntlet challenge, or even the little things like participating in a discussion, she takes a hard-working and creative approach to making DA a better place for her fellow deviants.
BATTLEFAIRIES is a constant source of energy. I know and interact with them almost purely through comment threads and conversations with them are delightful because I never know what new realm of fun and sass they will take me to next with their level of vivacity and oddity.
BATTLEFAIRIES, queen of all-caps and first of her name, is one of the first people I remember meeting when I joined the literature community. You don't forget someone like Annemie. As her alter ego THE DJINN, she's tirelessly answered thousands of questions and still manages to be kind, educational, and hilarious. As herself, she's all those things and more: a team player, community cheerleader, sage presence in the lit forum, and innovator of the most brutal writing prompts on DA (yet deviants keep coming back for more!) I'm proud to consider her a friend and constantly grateful to have her on the team at CRLiterature. Moreover, she's an excellent author and artist in her own right, creating everything from laugh-out-loud stories to stunning fantasy paintings. Congratulations, Annemie, on your well-deserved Deviousness!
---