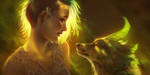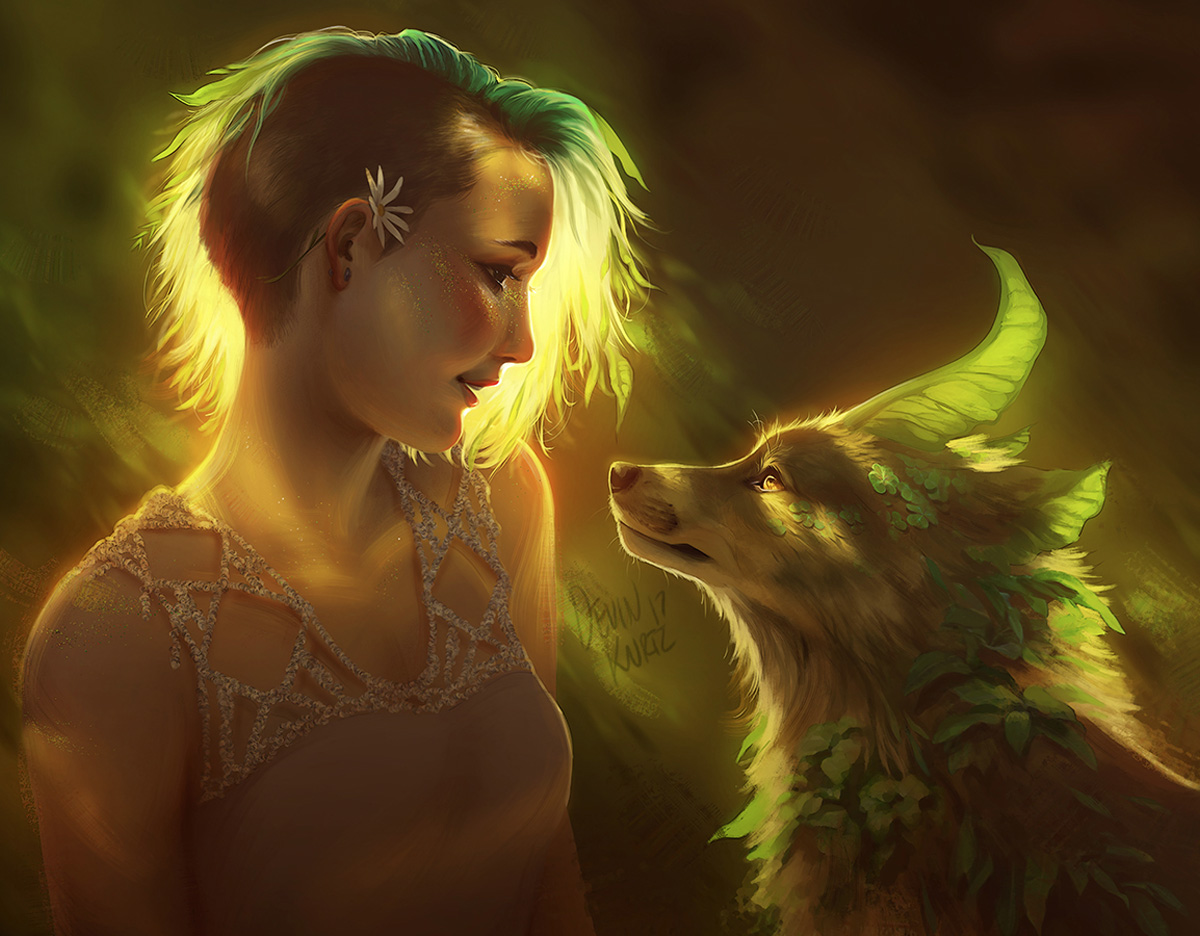 Hello, I'm Devin, but I'm mostly known as TamberElla. I joined DeviantArt back when I was about 13 years old. I've truly grown up with this community, and it has done so much for me. I was inspired very early by other artists on DeviantArt to start taking commissions and shoot for a career in the arts. This drove me to work hard to improve, and I've been constantly inspired by the countless incredible artists around me—both by their skill and by their kindness.
I'm currently a freelance illustrator and concept artist working mainly in the game industry. Photoshop is my canvas most of the time, although I also enjoy working with traditional materials. I love to learn, and I also love to teach. I love to paint animals, both real ones and imaginary creatures. I am inspired often by color and light; I feel through focusing my paintings on those subjects I can try to capture some of the magic in the world.
I'm a strong believer in artists helping artists. I think we are the force that will lift each other up and bring success for us all. The kind, passionate artists that surround me on DeviantArt are a testament to that. Watching you reach your dreams inspires me daily, and in turn it is because of you that I've been able to reach my own dreams. I am able to do what I love every day and I will forever be thankful for that, and for all of you.
---
---
May 2017
Deviousness Award Winner
After being a member of DeviantArt for 8 years, TamberElla has made a huge impact on both the traditional and digital art communities on DeviantArt. Looking at her 750+ deviations, it's clear that both her style and skills evolved during her time on DeviantArt. While TamberElla has grown as an artist, she has alway striven to share her success—creating helpful tutorials and resources for those interested in creating animal-themed artwork. In addition, her comic Ink was a source of entertainment and interest for hundred of deviants, inspiring its own sub-community built around the story. TamberElla has been a helpful and kindred member of the community for years, and we are proud to thank her for her work by presenting her with the Deviousness Award for May 2017!
---