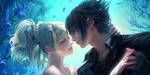 In Recognition of Exemplary Membership and an Outstanding Spirit of helpfulness and mentoring within the DeviantArt community. Join us in celebrating the latest recipient of the Deviousness Award.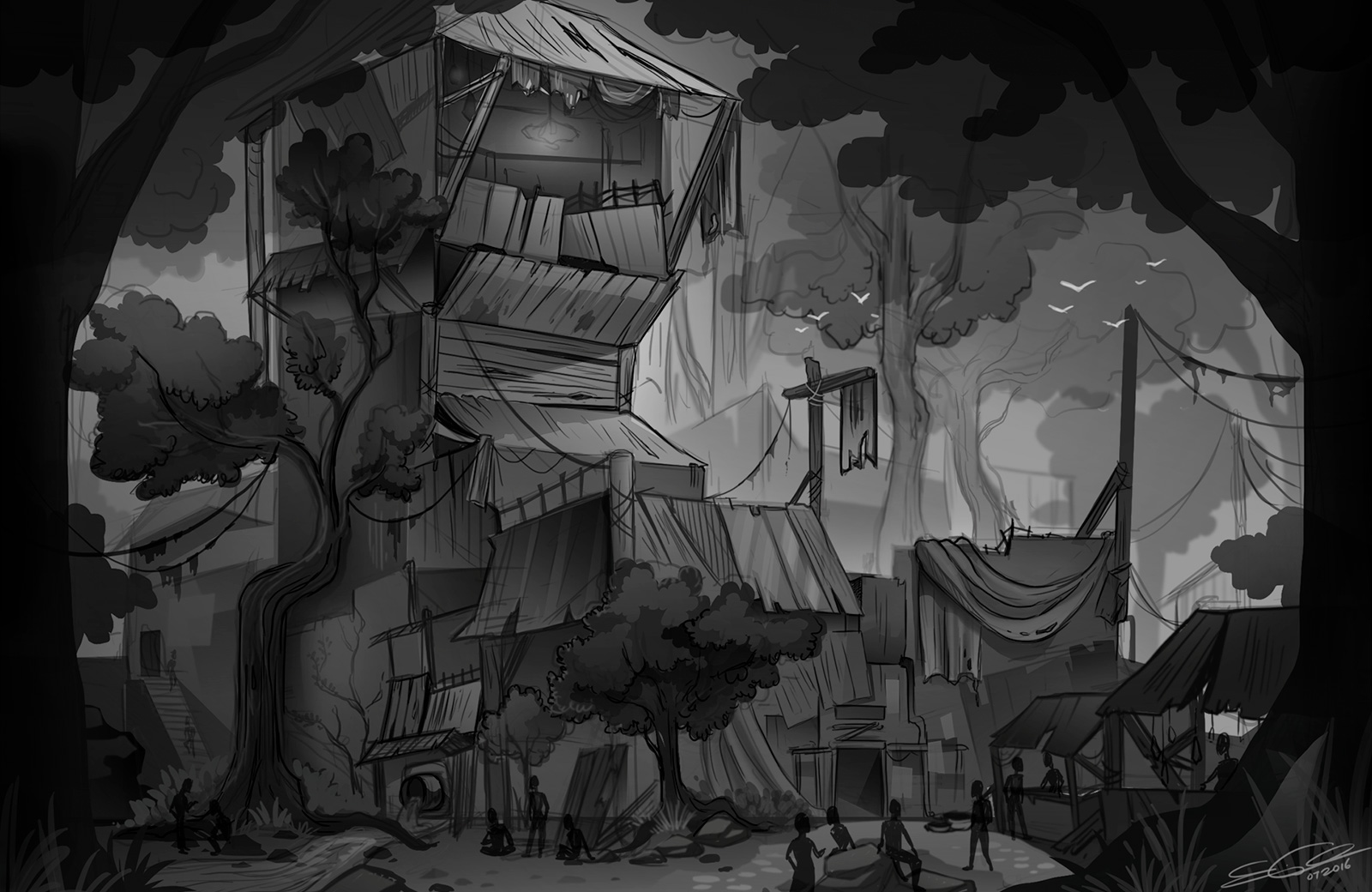 I joined DeviantArt in 2003. I mostly worked on landscapes back then, but when I saw the types of work artists were doing within the community I was inspired venture out of my comfort zone and try new things. Since then, I've grown as an artist working with different styles and mediums including pen and ink, watercolor, and digital work.
DeviantArt has always been a great place to share ideas, meet great people, and make wonderful friends. It's a place where we can learn from each other while having fun doing things we enjoy.
I see art as a way of unwinding and I try not to limit the type of art that I do. To me, art is a process that invites exploration, allowing us to experiment and learn.
I enjoy drawing cartoons and comics as well as painting and doing full sized illustrations in all styles—from cute animals to creepy creatures. There are challenges in all types of work and I see these challenges as opportunities to continue growing and learning without limitations.
Seeing the work people are making on DeviantArt has always inspired me to keep trying new things.
While I've learned a great deal from this community, I love helping others as well and am always open to questions. However, I believe the most important thing to remember is that art should be fun. If you don't have a passion for what you're doing, it's going to show in your work. So keep drawing, keep learning from each other, and find the enjoyment in what you do.
---
---
January 2018
Deviousness Award Winner
When eychanchan joined the DeviantArt Community back in 2003, she probably didn't anticipate her 'hobby' taking off as it did. But, in that time, she has developed into a highly talented illustrator and established her popular webcomic, 'StupidFox.' Her gallery spans the areas of seemingly simplistic cartoons to incredibly detailed concept art. Since day one, she has helped to feature fellow artists, hosted numerous community contests, and has helped other deviants grow by sharing videos of her artistic process. For these reasons we are thrilled to be awarding Deviousness for January 2018 to eychanchan.
Emily's gallery is full of inspiring pieces; my favorites from her are her lovely 'Stupidfox' series, it's impossible to go through her artworks and not have our hearts completely captured by that fox and her adventures!!! And what she's been able to accomplish with that creation is in my opinion, like a dream to most aspiring artists!!! Emily not only is an amazing artist, she also is sweet enough to promote other artists' commissions, something that not everybody does, but her sweet nature is generous and it is a great pleasure seeing her awarded today!!! Congratulations dear eychanchan!!! I'm very happy for you!!!
Emily has brought parts of the world wide web together by sharing a common interest with many individuals - her comic StupidFox. However, her skill set goes beyond the boundaries of comic work. In fact, she has an admirable gallery varying in traditional art, fantasy drawings, and landscape and scenery concept art. In addition, she has strongly contributed to the deviantART community by not only being an active member through submitting over 700 deviations with an account for fourteen years, but she has also chosen to create contests to those within the community. Emily you are most definitely a deserving deviant of this award. Congratulations!
Once upon a time, there was a little fox, and this little fox helped many unknown artists get some visibility. eychanchan gave us Stupid Fox, the cute little guy, and the opportunity to draw him in contests, or just as gift, and the chance to join a huge artistic family. eychanchan and Stupid Fox are a part of the very soul of DeviantArt. But the success of eychanchan is not only about a fox! It is also about hard work and incredible skills! She is an artist you want to watch to be inspired! Thank you eychanchan for sharing your art with us and for entertaining us with the stories of the cutest little guy!
She is a great artist and very nice person, I've met her a few time at conventions and bought her work and comics. She deserves an award for the creative comics and drawings she makes! I'm always looking forward to seeing her artwork! Congrats, eychanchan, Keep staying crafty!
Her style is charming, cute and simple
As an artist, eychanchan has an outstanding appeal through all of her vibrant artwork. There is something here for everyone to enjoy and it radiantly shows. Each new deviation Emily presents is as impressive as the last and there is a never-ending array of gorgeous portraits and much more to admire. Her keen eye for detail is compelling, as each piece is quite visionary in its own right. She also shows her devious support by spotlighting delightful commissions for up and coming artists. eychanchan rightly deserves this honor and I offer her my sincerest congratulations on deviousness!
Her StupidFox comic strips always manage to put a smile on my face and prove you don't need words to tell a heartwarming or funny story.
I've met eychanchan thanks to her well-known comic called "Stupid fox", very expressive drawings and quite funny.She is a great artist, very talented! I really enjoy her detailed/colorful artworks and every scene she creates. If you haven't yet seen her works, don't delay in visiting her unique and great gallery. eychanchan, congrats on your Deviousness Award, you really deserve it!
---