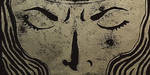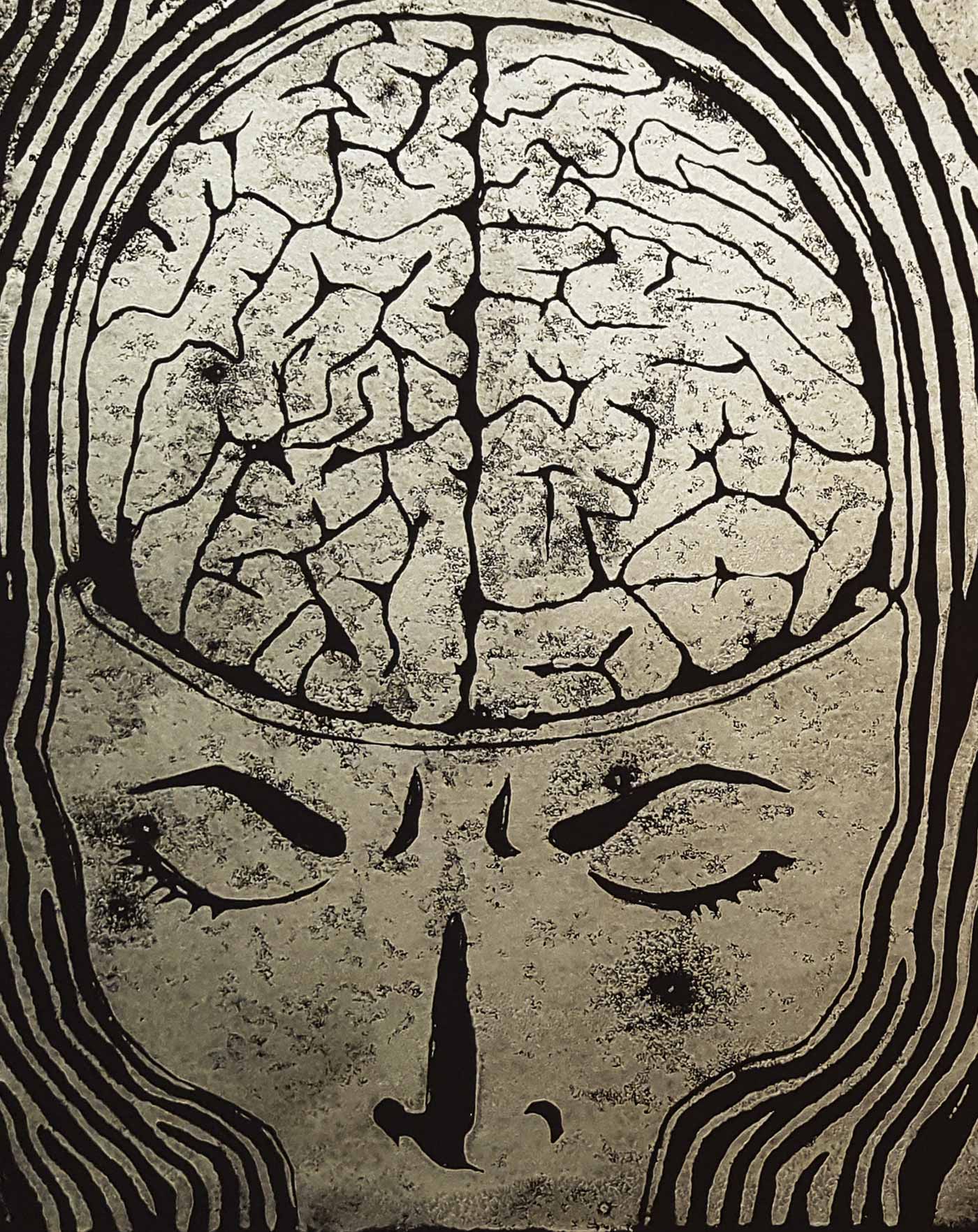 Call me norpadorp.
I joined DeviantArt back in the day on a friend's recommendation. Mainly to browse art, but one of my earliest memories using this site is repeatedly submitting to the Pixel Art category because I had no idea what 'Indie Art' was.
By the time I figured it out, I was part of a community I hadn't expected to be a part of. My parents support art as recreation; my first exposure to the world of professional artists and art criticism was here. Without meeting the people I met here, I can confidently say that I never would have gone beyond fanfiction parodies as a writer, taken more than a couple of drawing classes in college, or have tattoos (which, granted, I still haven't told my parents about).
It's harder to find your niche than it used to be - the community is just so much bigger - but it's worth it. I hope I've given back at least a fraction of what I got from being here. It's a huge honor to receive Deviousness, a vote of confidence that I'm headed in the right direction.
---
I wish I could just say I was 12 and led astray by hero worship of the junior and two seniors I hung with, but the thing about bullying—even if all you're doing is laughing at someone else's jokes—is that it doesn't have to mean anything. Sometimes people are just inconsiderate dicks.
We had fifty minutes to eat lunch and even buying food, it doesn't take that long for hungry teenagers to finish. We were bored and our primitive brains seized on an anomaly: one girl would walk back and forth all through the hour. There was a roll to her gait, which made it stand out even more.
Anyway, we started counting how many times. It seemed harmless enough. To laugh within shouting distance at aberrant behavior - anything outside the norm - always seems harmless enough. But it got louder and probably more specific. Why, anyway, would one do that? Why not speculate?
Continue reading…
Clacking as my train rounds the curve. An arm touches my lap. Near its owner's mouth, her skin cracks. Her pupils reflect the overhead fluorescent flicker. She smells old.
The Chicago and Franklin stop. My shoe thuds against the wooden planks. A reclined man watches the sun, which is overcooking this city. I throw a quarter at his empty coffee cup.
The store is cool and dark. The cashier defiles the register with her body, creamy blues watching me lift a Shiraz off the top rack. Two thousand dollars. I shrug and leave, cradling the bottle. Outside, mayhem greets me. Cars everywhere, drivers watching their bumpers. Traffic crowds the buildings and river, pigeons cover everything else. Their bellies are distended. There is a sweetness in the air.
Continue reading…
---
January 2017
Deviousness Award Winner
A strong and consistent presence in the literature community for over a decade, neurotype has proven her dedication to DeviantArt through her unrelenting support. Contributing her time as a Community Volunteer from September 2012 to August 2014, she worked to improve the community by creating engaging challenges to inspire DeviantArt's writers and featuring beautifully written works of literature as Daily Deviations.
Beyond her service as a volunteer, she has been active in a variety of groups and chat events, bringing a positive spirit to the literature community. She's been a huge presence in the literature forums, working to make sure they are consistently alive with conversation. In addition to her contributions to the community, neurotype is a fantastic writer, and lends her talents to other writers as well by offering critiques. She is a bubbly and supportive member of the community, and a deserving recipient of the January 2017 Deviousness Award!
neurotype is one of those people that I always saw around the site before she joined the CV team. Even after her term ended, she's still everywhere, but I always notice her efforts to help people better their writing, question their habits and do some research. She's a driving force in the lit community and can usually be found in the forums too. she's also been a great friend over the years, someone I have geeked out with and have learned plenty from. Congrats oh mighty Cake Lord, victory is yours."
Priya is one of the most down-to-earth people I've ever met, online or off, and when it comes to art and what art means, having a grounded opinion is one of the most valuable things you can hope to get. In the years I've known Priya, she's gone out of her way to provide a unique, educated (and often incredibly amusing) perspective on art and how to improve at it, and done so for people creating in all kinds of media about all kinds of things. Her dedication to creating the best work possible shows even in her scraps, where her writing excels well beyond what the average writer would consider to be scrapwork. To say that she's a well-deserved recipient of the Deviousness Award is a major understatement. Congratulations!"
Priya has been a long time, dedicated member to DA and its literature community, and represents everything that the deviousness award embodies. Whether it's emboldening the community through insightful projects and activities, or ensuring that the literature forum continues to be a place for fostering intellectual discussion, her presence has a gravitas to it that is felt by all. neurotype continues to shine as a beacon of life within the literature world, inspiring me at all times. Congratulations on your well earned deviousness award, Priya!"
Ever since I have first had the pleasure of encountering neurotype years ago, I knew right away she could be counted on for her helpful advice and knowledgeable information within the growing Literature community. She not only has a massive heart, but an endearing humor, that consistently draws deviants toward her. Priya is known for versatile features, Project Educate articles and sage forum guidance continuing to appeal to writers of all skill levels. It is worth noting she also goes above and beyond Literature – in making a genuine difference in her own remarkable way, by promoting admirable causes, which include raising awareness for mental health issues. Whenever I think of my beloved Literature community and the devious home I return to again and again – talented writers like her often spring to mind. After twelve years of phenomenal efforts, she more than merits the title of deviousness. My sincerest congratulations, dear neurotype on your deserved honor!"
I have known Priya, (neurotype) for well over a decade on deviantart and she is possibly one of the most down to earth, consistent and genuine people you will find on here. Not only is she a calm-minded influence, but she is an intelligent person who always has the time for anyone. I had the pleasure of working with Priya as a CV, but her support for the community has expanded beyond into multiple groups, chats and forums. She's done these things with no personal agenda, but because she cares about the community, especially the literature community. Just don't ever try make her write lots of poems in one go. On a personal level, Priya has been a fantastic friend over the years, and I couldn't think of anyone more deserving of deviousness."
She really deserves this. Like the amount of effort she put in before during and after being a volunteer is astounding. Also the amount of sanity she helped bring to others. Yeah short and sweet, she's just a really good pick for this award! go neurotype"
neurotype is pretty awesome, and not afraid to speak their mind, which I've seen on multiple occasions, one of which is simply titled 'Well Then'. Also, there was a pretty epic conversation on how to achieve seniority over on their gallery's comments, oddly enough. So in short, if you want someone to tell you exactly what they're thinking, look no further than neurotype"
Priya is one of those persons who aren't afraid to speak their mind and it's something I admire from her. That and her willingness to always be helpful and offer a critique or advice to her fellow writers and artists. If that wasn't just enough, she's also fun to talk to. Long live the Cake Lord!"
neurotype has brought so much energy to the DA community, totally deserves this award, congratulations!"
If you're looking for science, find neurotype. If you're looking for cake, also find neurotype. It seems like she has always been a pillar in the literature community and DA community, whether it's writing articles, serving as CV, giving critiques, or finding the best gifs. That fact neurotype is also really rad? Just the icing on the cake."
I was lucky enough to be on the CV team with neurotype, and while it wasn't long enough to truly get to know her, it certainly was enough to see she is a witty, sarcastic, hilarious and badass human being that has a fuckton of artistic skills and knowledge to share with the community. I've definitely always been impressed by her, so I'm happy to see her receive this award!"
neurotype has worked tirelessly for the DeviantArt community, and her infectious enthusiasm, quick (and often sharp (Lick)) wit, and commitment to others are inspirational. I've had the opportunity to work with her both on the CV team and as part of mental-health, where she plays a critical role in helping educate the community about mental health challenges and promoting healing through her wonderful essays and administrative work. She is a wonderful and supportive friend, a passionate advocate for those whose voices are not heard as loudly as others, and someone who speaks her mind truthfully, without caving to outside pressures."
neurotype is one of the linchpins of the Literature community and has been for years. She was a rockstar CV who was involved in everything from just shooting the breeze on the forums to educating interviews on genre, to discussion stimulating articles on projecteducate. Since she's joined the team at theWrittenRevolution and stayed on at CRLiterature she's been absolutely invaluable in terms of her input, charm, and acerbic wit. She's always ready to step in and help with a project that needs more hands, start her own, and make sure everything runs smoothly. Most of all, she's a troubleshooter, helping solve any snag or problem we come across."
neurotype is a very passionate member of the community and is wonderfully well deserving of this award. She is an outstanding contributor and has served as a well respected Community Volunteer as well. In the time we spent as a volunteer together she worked tirelessly to come up with ideas and feature some knock out work. Thanks for everything and congratulations!"
---