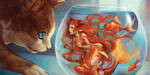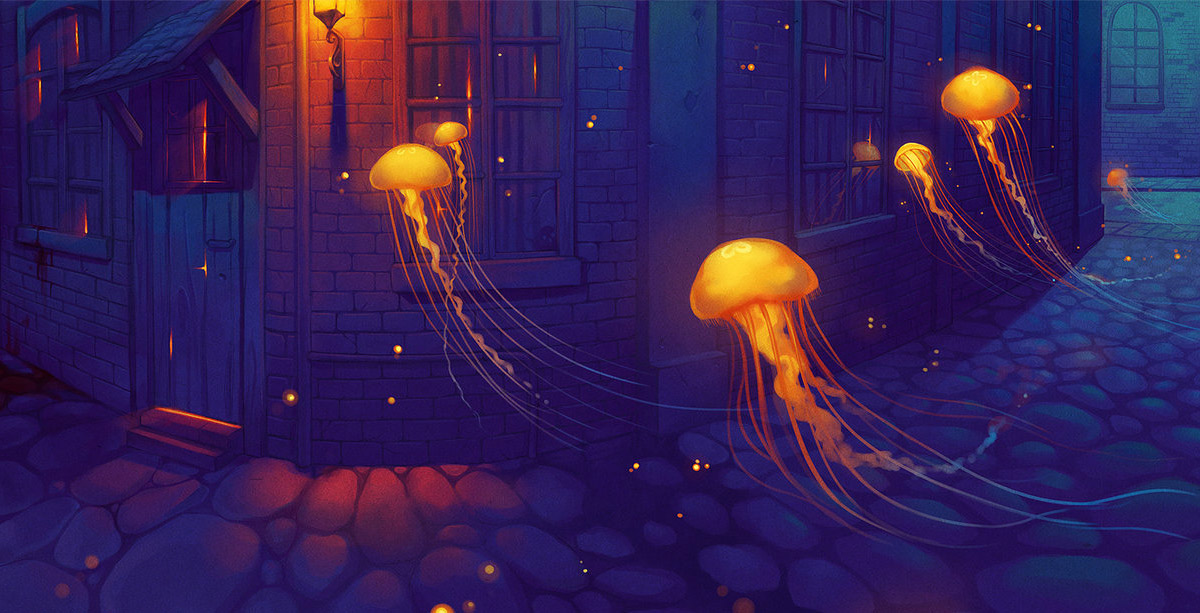 Heya, I'm Qing. I'm a background painter for an animation studio in Canada who likes to just draw my own concepts and girls for fun in my off-work time. This is why you won't be seeing backgrounds in my personal work; I deal with it too much at work, hahaha.
I still remember the moment my highschool friend introduced me to DeviantArt, back in 2005. I grew up in a family that disapproved of me doing art, so I wasn't allowed to draw at home. DA was really the place where I got the encouragement and confidence to try and convince my parents I wanted to become a professional artist.
I remember wanting to be just as skilled and well known as some of the artists here and it's crazy to almost be able to see myself as their peer now. Sometimes I look back and I still reel at everything.
I used to do mostly digital art, but I've started to shift back towards traditional mediums in the past two years. There's still a long way to go on this road, I hope you guys will be there with me on my journey. Thank you for this award.
---
---
February 2017
Deviousness Award Winner
Qinni is a deviant who strives to not only to better herself, but also the artists around her. In her nine years as a member of DeviantArt, she's made an impact on a variety of communities—from digital and traditional, to animation. While her artwork is always spectacular, what makes Qinni such a valuable member of the community is her dedication to helping her fellow deviants grow by sharing tutorials and videos of her artistic process. In addition, Qinni has used her free time to share art features, bringing new eyes to her watchers' artwork. Qinni's kind soul, helpful tutorials, and open dialogue with her fans are what make her the ideal recipient for the February 2017 Deviousness Award.
---