In Recognition of Exemplary Membership and an Outstanding Spirit of helpfulness and mentoring within the DeviantArt community. Join us in celebrating the latest recipient of the Deviousness Award.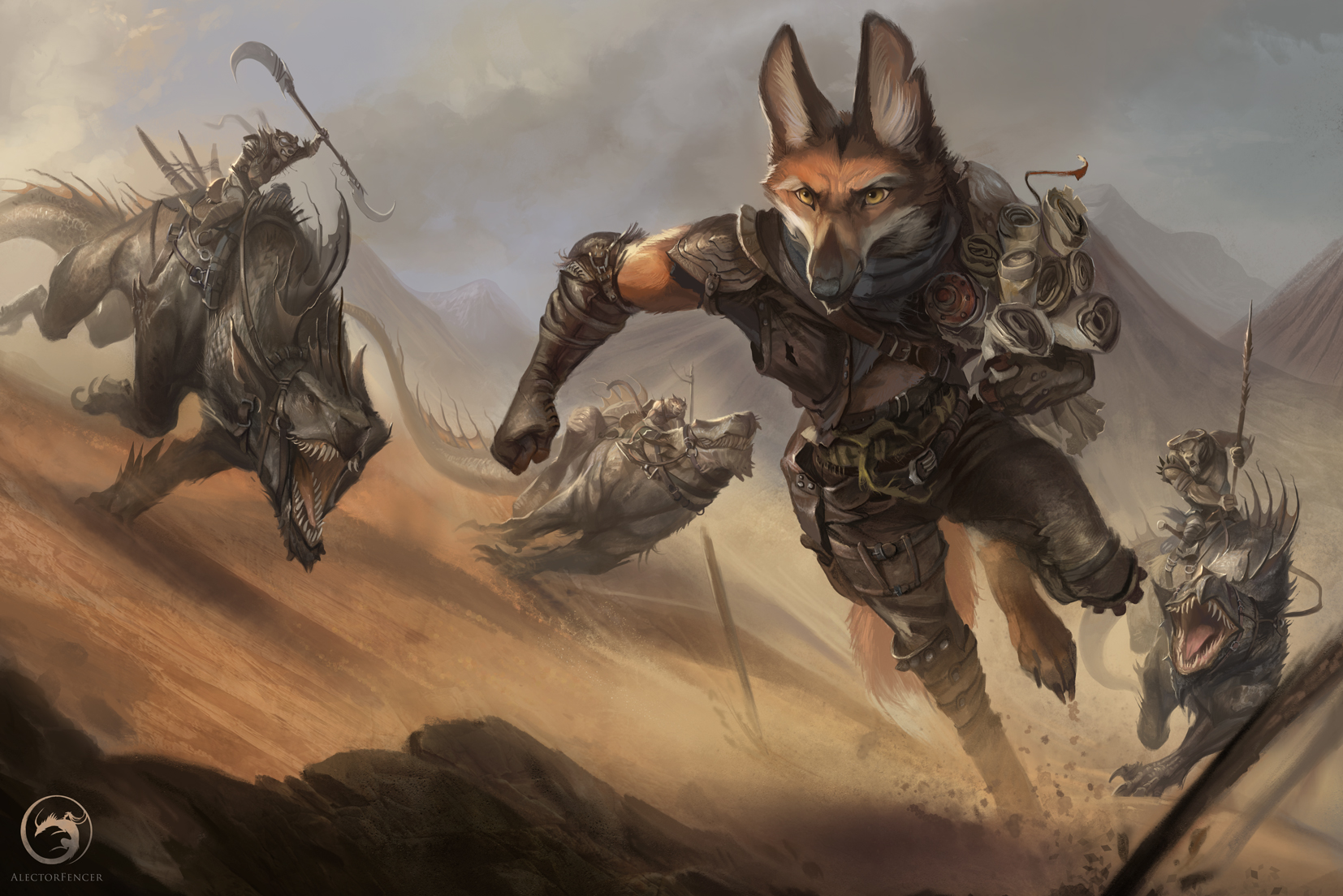 Hello, I'm Claudya Schmidt, known as AlectorFencer, or as many of my fellow artists and watchers call me, "Planty Wolf." I'm a freelance and graphic novel artist living in the thriving city of Berlin, Germany. I've been a part of this amazing community for a staggering 12 years and have recently realised just how time can fly by.
When I joined DeviantArt, I was unaware of the impact that this community would have on my life and my art career. Art has always been a part of my life, but it was through DA that I began to express ideas on canvas and share it with others. In the beginning, my curiosity for various styles and media lead me to experiment with traditional as well as digital media. I was fascinated by all those amazing artists who submitted their brilliant works on their pages. After opening up my own gallery and submitting my very first picture, comments by friendly and very welcoming people came in. That is where the pull of inspiration got me. And that's where my story began.
I specialise in fantasy themed paintings and character design, mostly revolving around nature, dragons and anthropomorphic creatures. About five years ago, I delved into world building and began to work on my first graphic novel series, "Myre", which I've been developing exclusively for the past two years and have now published the first part.
After completing the last panel of my graphic novel, the reception and welcome back was so great! Even though I'd been gone for so long, the people of this community never left my side and showed me yet again how strong the bond between artists in this community can be.
Thanks to all the feedback, support and patience, I've been able to realise my dreams. I will do my best to be around here more and share my newly acquired experiences in making large projects come to fruition.
This, I hope, will help and inspire other artists to overcome things such as art blocks or any doubts about their dreams.
Never stop creating. Never stop challenging yourself. And most of all, never stop dreaming.
Thanks a lot and much love!
---
---
August 2017
Deviousness Award Winner
In her 12 years as a deviant, AlectorFencer has strived to better herself as an artist, while providing inspiration and encouragement to the DeviantArt community. It's easy to lose yourself in her magical gallery of fantastic creatures and experience the vastness of her imagination and talent. Through the support of a successful crowdfunding campaign, she was recently able to bring to life her graphic novel series "Myre," which is available now on her profile. AlectorFencer's unmistakable talent, kind soul, and devotion to the community, make her the ideal recipient of the August 2017 Deviousness award.
---