1. New Volunteers
2. New Categories
3. Changes to the Daily Deviation Selection Process
4. Volunteer Openings in Community Relations
5. Current Contests
1. New Volunteers
After an exhaustive review of all the applications for new volunteers, I have the pleasure to announce the following new additions to the team! They have been specifically selected to represent areas we believe have been greatly neglected:

You asked for it and we listened! It has been widely suggested that
Journals
be eligible to be featured as Daily Deviations. So starting today, the talented
StephenieMeyer
will be eagerly awaiting your suggestions!

OscartheGrouch
will be taking care of
Scraps
and
Storage
to uncover those hidden gems that are truly.. hidden.

kimkardashian
will be watching over the brand new Selfies category! (read below for more about new categories)

professorXavier
will be minding the new
ThoughtART gallery
2. New categories
We are constantly reviewing requests for new additions and changes to the category tree, to reflect the demands of the latest artistic currents. As a result of the last review, the following categories and sub-categories will soon be added:
Photography > People & Portraits > Selfies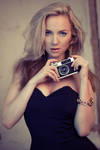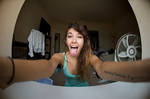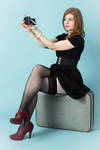 Photography > People & Portraits > Photobombing
:thumb357924083: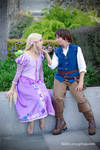 :thumb361582525:
Photography > Still Life > Starbucks Cups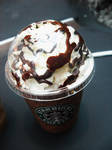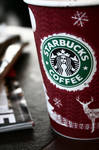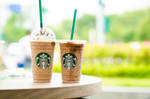 Photography > Darkroom > Digital > Instagram filters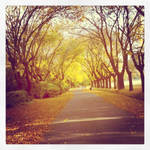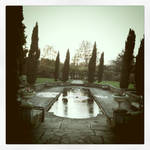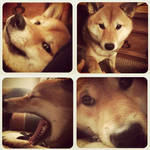 Literature > Prose > Facebook Statuses

DressI bought a new dress, and I look fabulous in it! Of course I look fabulous with anything, lol!

ShampooI wonder what would happen if I decide to use conditioner BEFORE shampoo today... mmm I'll keep you posted... if I return.

Shower thoughtsAll the perplexities, confusion and distress in America arise, not from defects in their Constitution or Confederation, not from want of honor or virtue, so much as from the downright ignorance of the nature of coin, credit and circulation.
Also, I need to buy some milk.
Digital Art > Drawings > Paintings > Made with a mouse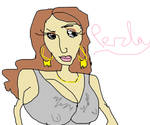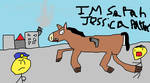 We also will be adding some new Journal sub-categories:
Personal > Rants
Deviant Events > SOPA signal boosts
Deviant Events > OMG there is a hacker loose again
3. Changes to the Daily Deviation selection process

You will now be able to send your suggestions via your thoughts! Just think of the appropriate volunteer (according to
this list
) while looking at the deviation you want to suggest.

From now on, Daily Deviation suggestions will be received on Mondays, Wednesdays and Fridays, from 8:00am to 1:00pm and from 2:00pm to 5:30pm PST

Please note exceptions: Not applicable the first Monday of each month, in which case it will switch to Tuesdays. Also affecting the third Wednesday of each month which would switch to Thursday, except in the event of a Full Moon. Furthermore, if it is a leap year, it would be Saturdays, not Fridays, but only for January and February.
* Schedule is subject to change.
4. Volunteer Openings in Community Relations
If you're interested in learning more about being a volunteer on deviantART please read
FAQ #85:
Can I be a volunteer on DeviantArt?
To see current openings on the Community Relations volunteer team please go to
this journal
If there isn't a spot open please consider helping out from within the community. Read
How to be a guiding light and shining example
by the awesome
EveryNextDream


Please note that the requirements for Community Volunteers have been reviewed and it has been decided that beyond the attributes of community spirit and the ability to work with a team, new applicants will need to demonstrate "Musical Attitude". New CV candidates can now send their audition videos
singing
why they should be chosen to the following address:
cr_the_musical@volunteers.deviantart.com


Please note that due to the volume of applications, only those being considered will be contacted. Your understanding is appreciated

The Community Relations department exists to encourage, facilitate and develop the relationship with our deviantART community. Our goal is to nurture our community by encouraging, stimulating artists to create, collaborate, and participate in a friendly, safe, and supportive artistic environment. Watch
communityrelations
for up to date news and to learn how you can get involved in projects and events!
Happy April Fools Day