We launched the "Art Water – Skin the Bottle Competition" at the start of the November, and from the beginning to the end, amazing entries came pouring in! We'd like to thank you all for participating, and for making the contest a real splash!
The CEO of Art Water has chosen one photograph, one piece of digital art, and one piece of traditional art as winning entries. Check out the beautiful entries below to see who is getting their hands on $1,500, deviantART Points and a Premium Membership, and their design on Art Water bottles sold throughout the United States.
Congratulations to our winners!
Official Rules

All of these winners will receive the following prizes:
Their Winning Art on Art Water Bottles sold throughout the US | $1,500 USD + royalties
8,000 deviantART Points | a 1-year Premium Membership to deviantART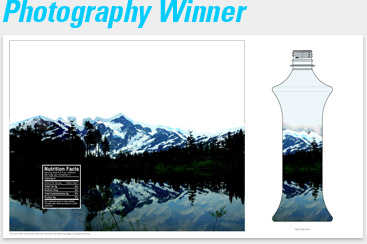 by =
puddlesInTheRoad
Judge's Comments:
Pure, classic, clean photography with a modern twist is what this is all about for me. I love the reflection of the clouds in the water at the base of the bottle.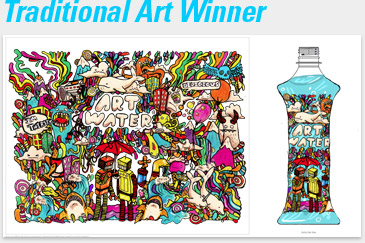 by ~
kizioko
Judge's Comments:
I love how the monsters and creatures are having a good time swimming in the water, but the robots are hiding under the umbrella extremely nervous.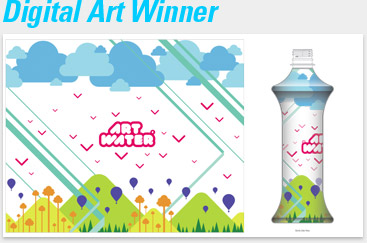 by ~
shanahben
Judge's Comments:
This really takes me back to a love story setting at the end of a very well designed video game where you just saved the princess and the credits are just beginning to roll.