Art Water is challenging the talented deviantART Community to make its mark on their unique bottle shape with label designs that represent YOUR creative vision.
It's your chance to compete to have your artwork dress bottles of Art Water in stores!
Conform only to the shape of the bottle and create an Art Water label that represents your aesthetic insight. How you feel the bottle should look or what you think the bottle should say is how Art Water wants YOU to design it.
Official Rules

Three Steps to Success
1. Download the template & create your own bottle artwork.
The template will provide you with a rectangular "skin" outline representing the dimensions of the actual label that wraps around the bottle. Place your artwork into the rectangular template. There is also a side-view of the bottle, which you may optionally use (in addition to the required rectangular skin) to show off your artwork on an actual bottle shape.
Create anything you want using the template so long as it represents your vision. Your entry should show the Art Water name in whatever design or placement you choose.
Helpful tip: The Art Water bottle is clear, meaning you can play with the transparency for some crazy layering effects. Now download the template and start creating!
Download Bottle Template
Upload your Artwork to one of three categories: photography, traditional art and digital art.
Save your artwork as a GIF, JPG or PNG and upload it to deviantART via the buttons below.
Upload Photography Entry
Upload Traditional Art Entry
Upload Digital Art Entry
*The photography category is for any entry in which photography is the dominant medium used and any entry using photomanipulation techniques based on photographs.
Win Awesome Prizes!
Art Water will select a winning entry in each category. Each winner will receive the prize package described below. To win, be sure your entry follows the rules!
Official Rules
---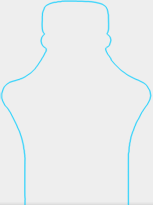 There will be one photographer, one digital artist, and one traditional artist chosen to have their designs appear as Art Water bottle labels and sold throughout the United States!
Each artist will receive $1,500 USD, 8,000 deviantART Points, and a one year Premium Membership to deviantART!
Artists will also receive a $0.03 royalty for every bottle that is sold with their design on it. Click here for more information about the royalty.
Rules
Entry must be received by 11:59:59 PM (PT) on November 30, 2010 and be submitted to the Contest gallery on www.deviantart.com "click here."
Entrants must be at least 18 years old to participate;
Entries must be in GIF, PNG, or JPG file format. Winners will be required to submit PSD or vector files at the conclusion of the Competition;
Entries must originate in one of the following mediums: photography, traditional art, or digital art and be submitted to the corresponding gallery;
Entries must conform to the template provided;
Entries must be created specifically for this contest;
Entries may not use any watermarks, distinguishing artist marks, trademarks, recognizable people or any content not generated by the artist;
Entrant may submit more than one entry;
You must be a member of deviantART to enter. Membership is free.
ART WATER WILL OWN AND CONTROL ALL AWARD WINNING WORKS AND WINNING ENTRANTS WILL ASSIGN ALL RIGHTS OF EVERY KIND IN AND TO THEIR RESPECTIVE WORKS UNDER COPYRIGHT OR OTHERWISE AS A CONDITION TO BEING DECLARED A WINNER. A COPY OF THE ASSIGNMENT CAN BE VIEWED HERE.
Other requirements and restrictions apply, please read the Official Rules carefully.
Official Rules
---