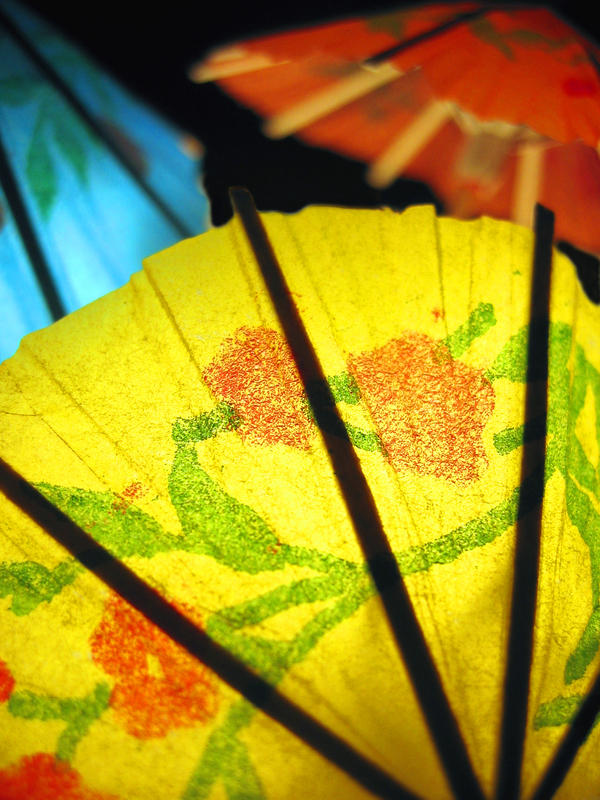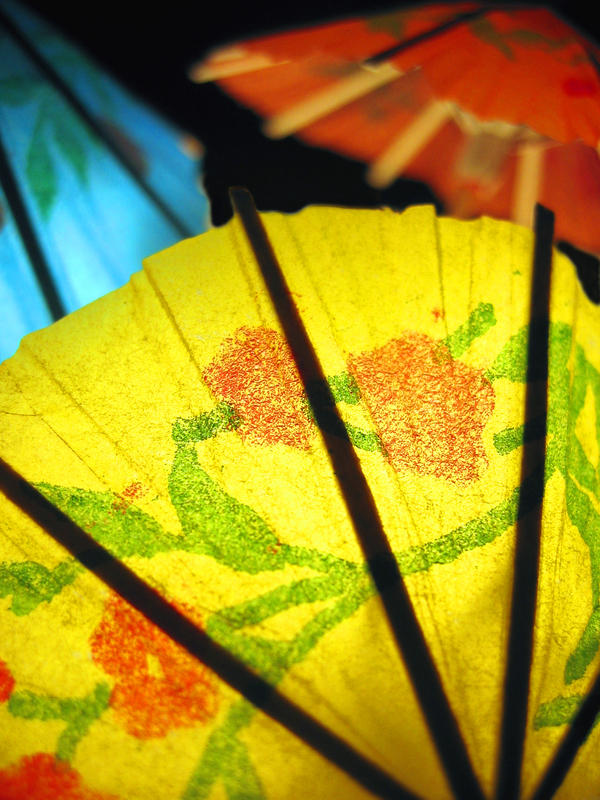 Watch
"Let me not pray to be sheltered from dangers but to be fearless in facing them. Let me not beg for the stilling of my pain, but for the heart to conquer it. Let me not look for allies in life's battlefield but to my own strength. Let me not crave in"

~Rabindranath Tagore

Sometimes facing the world on your own is a frightening experience. I'm finding power in my fears.


Enjoy.
I'm thinking a vignette effect around the borders would help with the yellow block of colors (from the yellow umbrella) from dominating the entire piece. Right now I focus on the bottom half (a bit of top as well) since the blurred effect isn't enough to prevent me from focusing from the bottom of the canvas. To be specific the bottom left part of the composition is what bothers me. With that being said I really do love the blue "glow" from the left umbrella. The slope of blue umbrella's frame helps lead me to the center (more detailed) part of the image. I think it's pretty impressive that you can get those toothpick tiny decorative umbrellas to look sort of like the real full-size ones.
The Artist thought this was FAIR
1 out of 2 deviants thought this was fair.