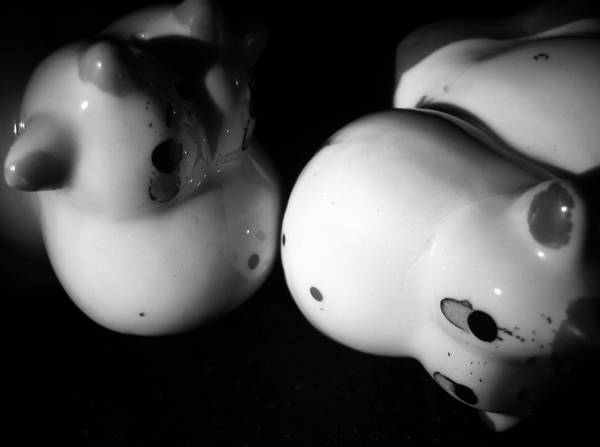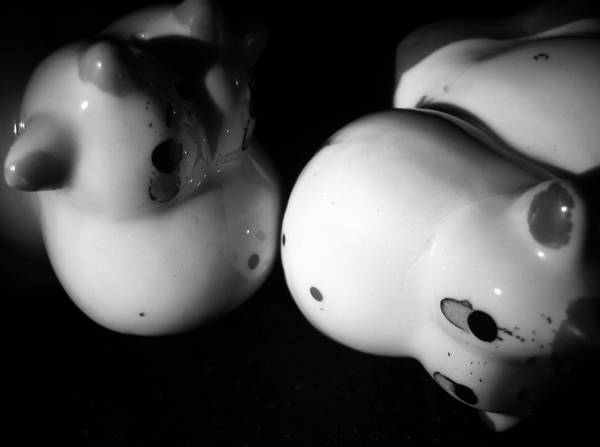 Watch
I know.. why cows you ask....
I went to a secondhand store to find props for my superstition series. They have 'grab bags' of stuff for $2.00 and I was challenged to get one of these bags and shoot whatever was in it but it has to be postable on dA. The challenge was on and I ended up with two salt and pepper shakers in the shape of cows

Aside from that I did have intention and something to say (as always I know.. chatterbox that I am) and whether or not I did that for you all, I don't know, but the exercise was therapeutic on many levels.
P.S Goodbye my friend, I love you.
As someone who really enjoys whimsy, I have to say this really tickled my fancy. I love the way that the other cow is reflected in the face of the other as well as how you captured the smoothness of their surfaces with the way the lighting plays off of their faces. Great job making the entire background black as that makes our two adorable subjects stand out beautifully.
Their snouts are touching is a really cute idea ! Perhaps bluring the body of the cow on the right a little would draw even more attention to their faces, as that's the most prominant focal point of the picture.
The Artist thought this was FAIR
14 out of 15 deviants thought this was fair.