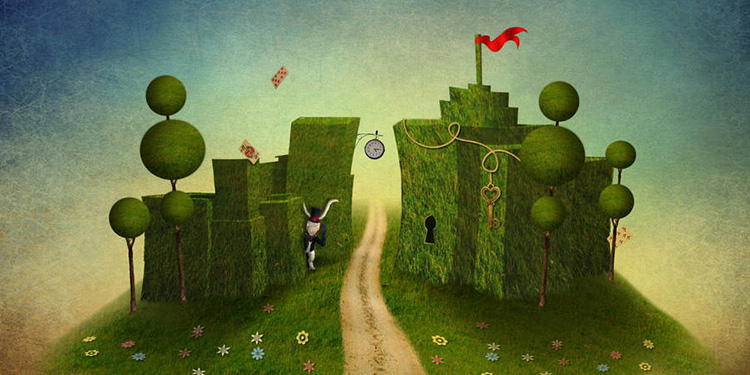 In Recognition of Exemplary Membership and an Outstanding Spirit of helpfulness and mentoring within the DeviantArt community, join us in celebrating the latest recipient of the Deviousness Award!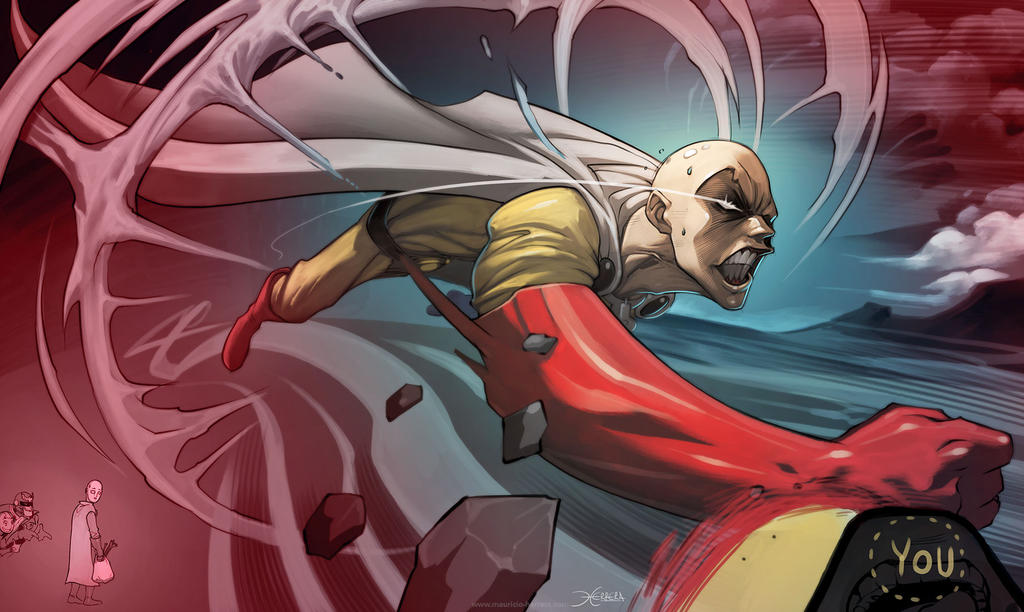 My name is Mauricio but I came to the lands of DeviantArt in 2004 with the nickname of el-grimlock, a pseudonym that was born as a joke alluding to my Hispanic origin, combining a joke from the Simpsons ("ElBarto") and the name of my favourite Dinobot.I have been a freelance illustrator for video games and TCG for 25 years, a super demanding activity that I can always rest from by visiting the site that I consider my "treehouse": DeviantArt. Here I can always connect with my inner fan and recharge energies watching and sharing everything I like.My wish as a child was to make art with an epic fantasy theme and sci-fi, but in the 90s in my country, there was no way to work on anything like that, so my beginnings were as an illustrator in advertising agencies.
The truth is that I did not feel comfortable there, so I started working on personal projects, like a superheroes comic book and later in a collectible card game called "Mitos y Leyendas" in Chile that exists until today.But it was not until I joined DeviantArt that I could truly share my art in a global community and meet a multitude of artists with the same concerns.In hindsight I think DeviantArt really was something revolutionary, it literally changed the rules of the game for many of us. Personally, it allowed me to have access to numerous jobs that were important for my professional development and to meet people and instances that changed my life.
---
---
June 2019
Deviousness Award Winner
el-grimlock's gallery is full of recognizable characters from a multitude of familiar worlds. Mauricio is a talented and sought after artist who has been working professionally for decades and whose work for titles such as God of War, Street Fighter, World of Warcraft, and many others, have garnered him quite a following on DeviantArt. However, it is far more than his spectacular artwork that keeps deviants flocking to him, it is his approachable demeanour and happiness to share trade secrets and tips that truly makes the community adore him. A beaming example of artistic leadership and community love - we are thrilled to award Deviousness for June 2019 to el-grimlock.
Mauricio Herrera, aka "El-Grimlock", is a talented professional artist from Chile who worked as an illustrator since the age of 19. He principally works in the "trading card" art area, usually in projects related with themes like High Fantasy, sci-fi, sometimes horror, mixed with some elements close to the style own of the comic-books, manga and video game aesthetic influence. I enjoy the line art in his works a lot. They look fun and full of confidence. I don't wonder why his gallery has got over 2.5 million page views or why his clients are worldwide brands and companies including Sony, God of War, Blizzard, etc. Congratulations to El-Grimlock on the Deviousness Award. Well deserved.
Mauricio's artwork was one of my early inspirations to join the community on DA. I remember found his gallery back in 2007 and I was hooked immediately! From his colouring, amazing compositions, and complex and badass artwork, I just couldn't get enough, and he is one of the few popular artists I remember to reply and comment back to his viewers, which was really huge for me. I think Mauricio is an inspiration and a great artist we can all learn and be inspired by, so congratulations in this amazing achievement, he totally deserves the honour. Keep inspiring us all with your amazing and badass work.
Frank Frazetta once said: "I hope my work has inspired young artists". One of those artists is for sure Mauricio "El-Grimlock" Herrera, whose work, art contributions, ideas, teachings and committed mentorships over time also inspired thousands of young dreamers in Chile and all around the globe to initiate their paths into the big world of art (including yours truly). Master of masters, he is always eager to pass his knowledge and his professional advice to any talented and promising artist or artist to be. During all his career as illustrator and graphic designer, he's been giving many conferences, lectures, workshops, judging international contests, motivating others and assisting everyone by giving them high-quality guidance tons of times expecting nothing in return. He's the one that shares and keeps sharing never hiding his resources and tips to anyone. He is an example of integrity, goodwill, patience, trust, loyalty, knowledge, pioneering, talent, and hard work. Probably one of the most inspiring, respected, recognized illustrators and creators in his own country and certainly, of course, worldwide. Thank you for everything, Mauricio, thank you El Grimlock, from all of us
A brief stroll through El-Grimlock's gallery will show you what an amazing and talented artist he is, but a deeper look at his paintings reveals an incredible passion and creativity, no matter what subject matter or style he tries! His scenes are beautifully composed, expertly rendered, and most importantly, they tell a story. It is inspiring to see, and I am glad we have artists like el-grimlock in the DeviantArt community!
I've been an admirer of Mauricio's art for a while now, impressed by his ability to inject his personal style into familiar characters. There's a strong sense of movement and bold colours that grace his every work, but a little roughness in the rendering that keeps things interesting and loose. I love the comic style fused with painterly textures, it's always a little push or pull in either direction. He totally deserves this recognition and I'm grateful I'm able to connect with artists from all over the globe thanks to dA being the awesome platform that it is!
Where I first came across @el-grimlocks art I cannot be sure, but what I can be sure of is the feeling that it stirs. It always has energy and a flare to it. When I found him here, I had to follow him. What surprised me is how much of a fan he was, a fan of a lot of the properties I loved. He wasn't just using DeviantArt as advertisement, he was showing off the things he loved. Despite the years and work, he has never lost his passion and that is inspiring.
El trabajo de el-grimlock ha sido una gran fuente de inspiración desde que comencé como artista profesional. Y he tenido el placer y gusto de haber hablado un par de veces con esta maravillosa persona que no deja de asombrarme. Lo que mas me gusta de su trabajo, es su uso asombroso uso del color y cualquier pieza que agarres, demuestran esta increíble tonalidad que es un deleite para mirar. Te mereces este Deviousness Award y muchas cosas mas! el-grimlock 's work has always been a great inspiration source ever since I started as a professional artist. I've had the pleasure of talking a couple of times with this marvellous person that doesn't stop surprising me. What I love about their work the most is their amazing use of colour and any piece that you choose will show this incredible colour vibrancy that is so pleasing to look at. You deserve this Deviousness Award and many other things!
When I was asked to say something about el-grimlock my first thought was "He's always awesome!" Then I sat down and tried to think of something more specific. His work is metal and badass. It's vibrant. He can take an old idea and give it an awesome new sheen, or come up with something brand new and amazing. However, if I had to pick one thing to truly praise him for, it was a recent picture memorializing the recently passed Kazuhiko Kato. Respectful and classy. Perhaps I should just say el-grimlock really is just always awesome
---