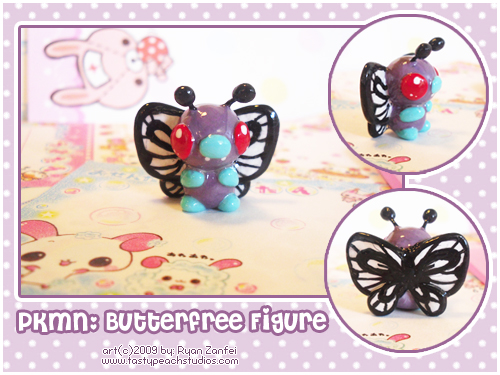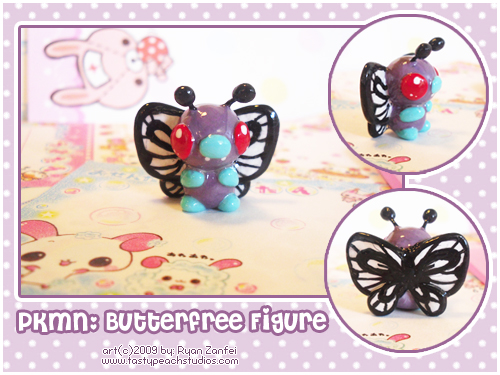 No:12 Butterfree
It loves the honey from flowers.
Butterfree has to be one of my all time faves :3
I -always- have a well bred and tough Butterfree!
She's one of the only bug types I like lol! She's always
my Cute Contest Master winner :3 She is 1.6 inches tall.
Made with
sculpey clay
by
hand
.
Painted with acrylics and glazed with Duraclear varnish.
More pokemon: [link]


- - - - - - - - - - - - - - - - - - - - - - - - - - - - - - - - - - - - - - - -


DO NOT use my art on websites


DO NOT make layouts with my work


DO NOT remove my watermarks and use it
Art (c) 2009 Ryan Zanfei. Do not claim, use, distribute, or trace this work.
Pokemon (c) Nintendo
Please check out more of my work on my site! [link]