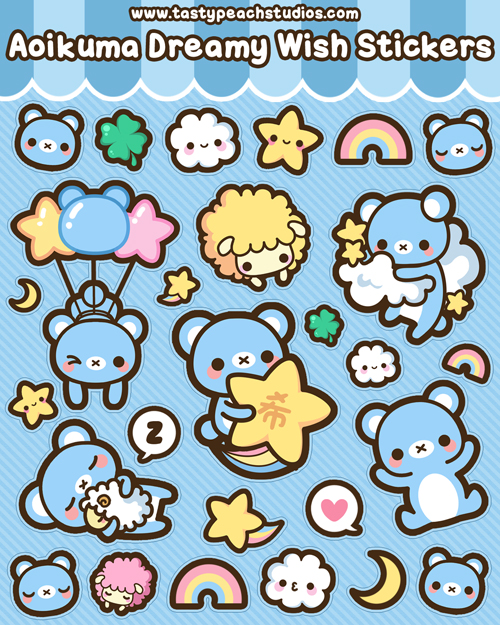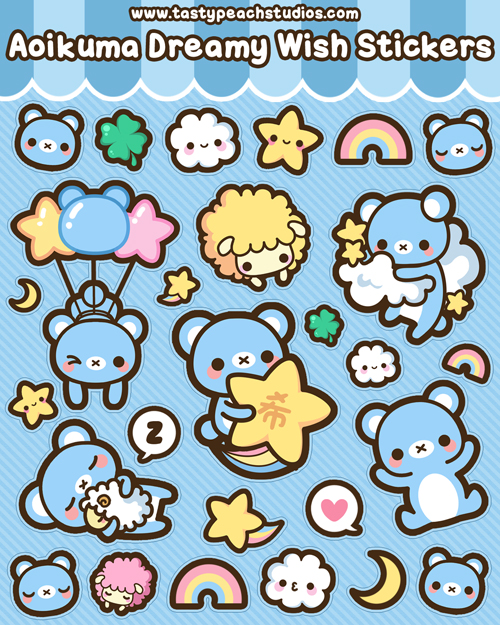 Have you ever wanted to snuggle the softest clouds?
Aoikuma is here to show you how! This brand new sticker
set features 27 professionally printed vinyl stickers that
peal off the background! Will be available in mid April.
Aoikuma was my second mascot and he also needed
some love :3 Next set~ Inukii!
More Stickers
Hope you like!
♥ My Store | Facebook | Formspring | Twitter ♥

- - - - - - - - - - - - - - - - - - - - - - - - - - - - - - - - - - - - - - - -



DO NOT use my art on websites


DO NOT make layouts with my work


DO NOT remove my watermarks and use it
Art © Ryan Zanfei. Do not claim, use, distribute, or trace this work.
Please check out more of my work on my site! www.tastypeachstudios.com