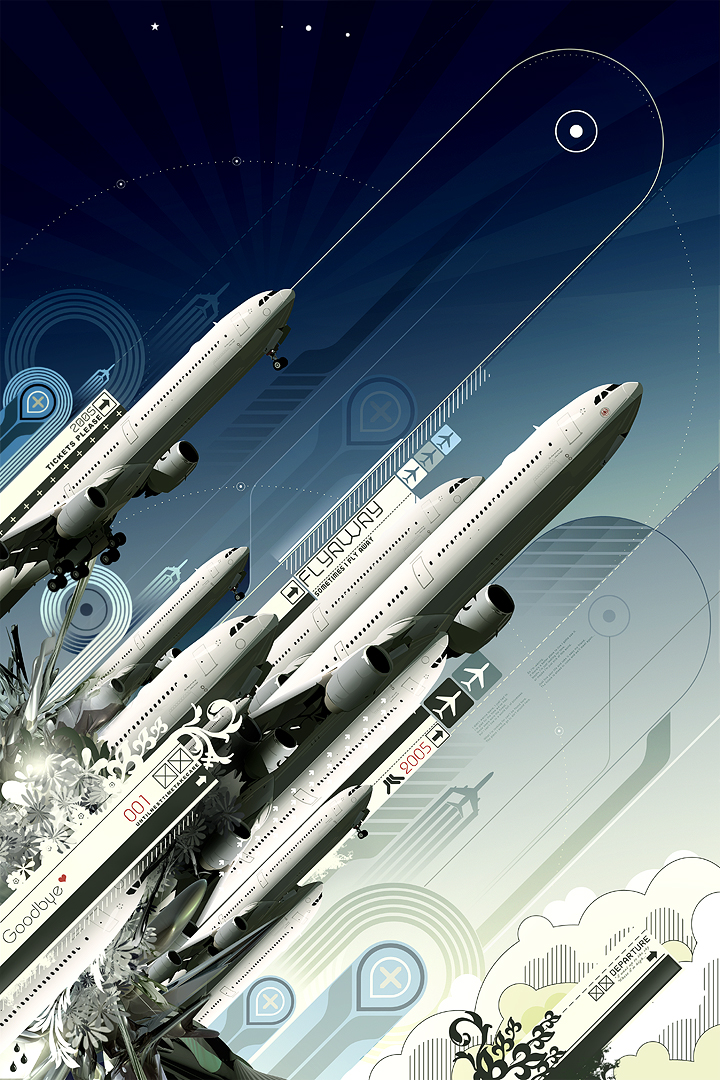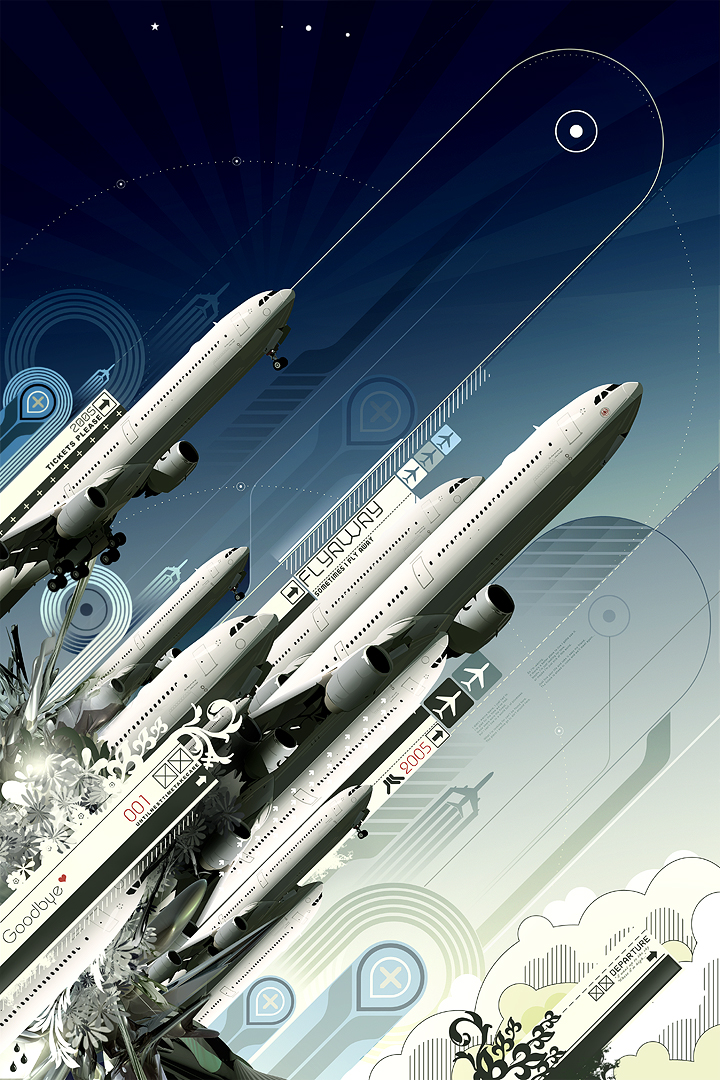 Watch
Fly Away : cus its been raining on my soul..
..ensure that your seatbelt is correctly and fully locked.. any carry-on luggage are to be pulled down completely under the seat infront of you during take-off. If you're using a portable electronic device it will be nessesary to turn it off at this time. We'll be making a 13 hour nonstop flight, thus we advice you to do seated leg exercises throughout the flight to help prevent stiffness..and oh yeah, tony spit in the deserts so dont eat them please..
.001 Allrite here goes, this is my "goodbye-cu-in-7months-maybe"- piece. I hope you find it refreshing tho, there's alot of love put into it as usual



utnil next time take care!
fullview

*edit: after popular demand by others and myself i've reworked this in a greater size; 3508x5262 @ 300dpi. New print sizes comin up