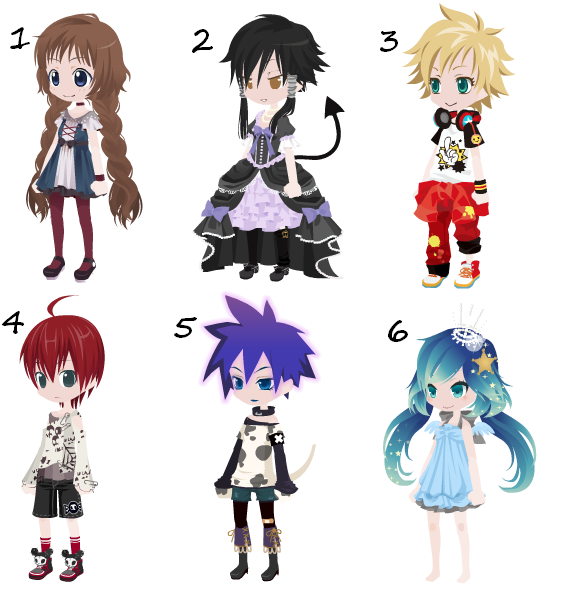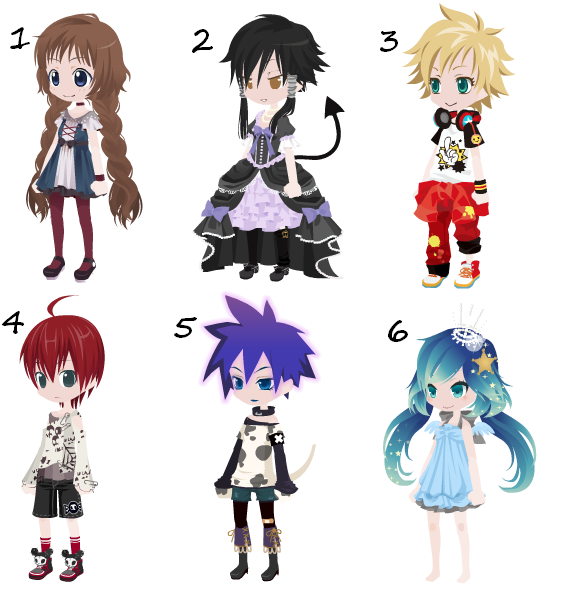 Watch
1. SOLD to:

2. SOLD to

3. SOLD to

4. SOLD to

5. SOLD to

6. SOLD to

and i'd like to see your frst pic of em! so plz link me!
made with:
[link]

Reply

Reply

Reply

Reply

i'm sorry it look's like she's sold! (´;Д;`)
Reply

OH MY! I'd love to have all of them,but I can't have them all ( / . \ )
Thus, can I maybe have 2 or 6? (or both, don't want to sound too greedy)
Reply

you can have both! it's not greedy at all! ( ´∀`)

and if i may ask, do you think i can keep doing adoptables?
Reply

Reply